The Untold Truth Of Chick-Fil-A Founder S. Truett Cathy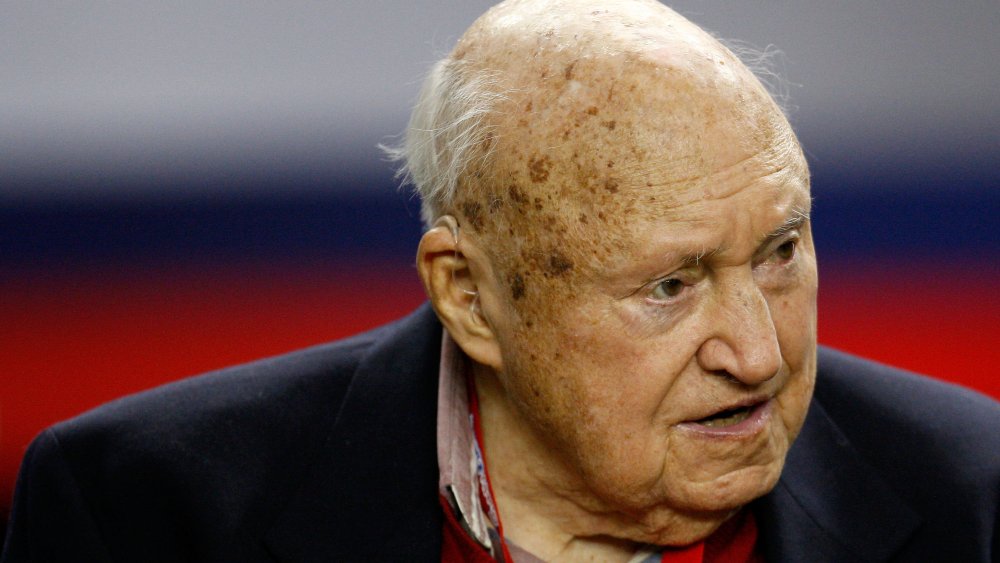 Mike Zarrilli/Getty Images
Known for its iconic chicken sandwich and several other offerings, Chick-fil-A has an intriguing history. Its founder, entrepreneur S.Truett Cathy, made his entry into the food scene way back in 1946, according to the Chick-fil-A website. The businessman started a restaurant in Atlanta with his brother and named it The Dwarf Grill, which was later changed to The Dwarf House. The duo tasted success which inspired Cathy to expand further and open the first-ever Chick-fil-A location at the Greenbriar Shopping Center in Atlanta. The brand has mushroomed exponentially since then and claims to be the biggest quick-service chicken restaurant in the country. 
Cathy didn't have an easy start in life at all. As explained by Inc., his family faced financial difficulties and his mom was the one putting food on the table. She ran a boarding house when Cathy was still a child and made a dollar a day from each customer. Meanwhile, the young Cathy would help out with household chores and peel vegetables, do the dishes, and set the dining table for meals. Despite the obstacles he faced, he learned early on to give back to society and was inspired by his pastor who taught him that it's more rewarding to give than it is to take.
He was ambitious and deeply religious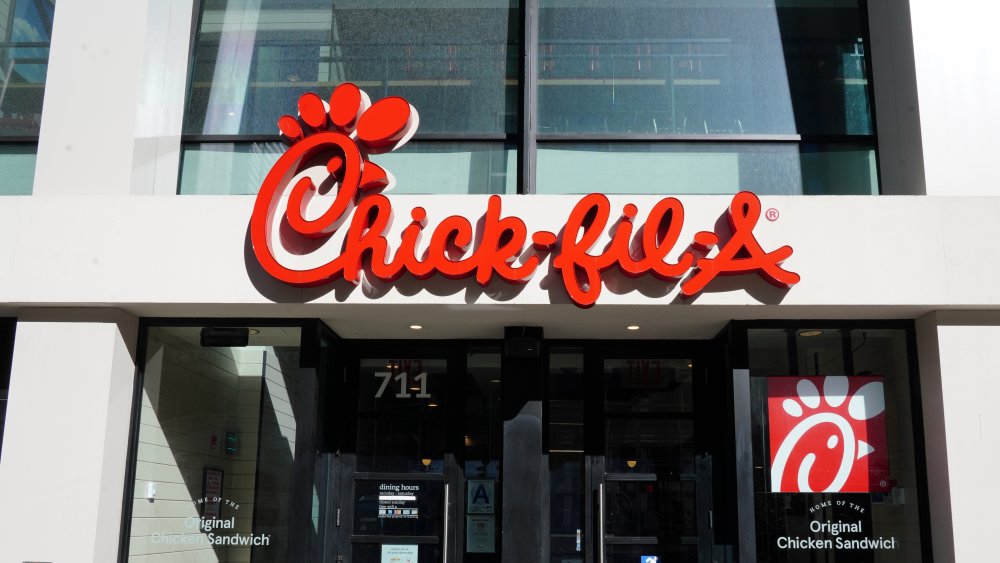 Cindy Ord/Getty Images
S.Truett Cathy's decision to come up with Chick-fil-A was spurred by an interaction with a poultry distributor, per CNN. The latter couldn't help but wonder whether it was possible to use the leftover chicken from airplane meals. Cathy decided to see what he could do with a chicken sandwich and experimented with it, offering the meal to his patrons at the Dwarf Grill. Suffice to say, the concept took off. Despite the amount of success achieved by Chick-fil-A, Cathy chose to keep the business within the family over the years.
The one that truly stood out in the way Cathy chose to conduct business is that he was transparent about his religious beliefs. In fact, he decided to keep Chick-fil-A restaurants closed on Sundays in order to allow his employees to attend Sunday service, a rule that the brand abides by even today (via Forbes). Cathy was a devoted Baptist and also served as a Sunday school teacher. 
It's worth noting that Cathy's staunch religious beliefs did lead to controversies. For example, in 2012, Cathy indicated that he felt that marriage should only take place between men and women, which caused a national stir, per Vox. Chick-fil-A also has a history of donating to anti-LGBT groups; however, it announced in 2019 that it would not be lending financial support to organizations that embraced anti-LGBTQ views in 2020.
He left behind a robust legacy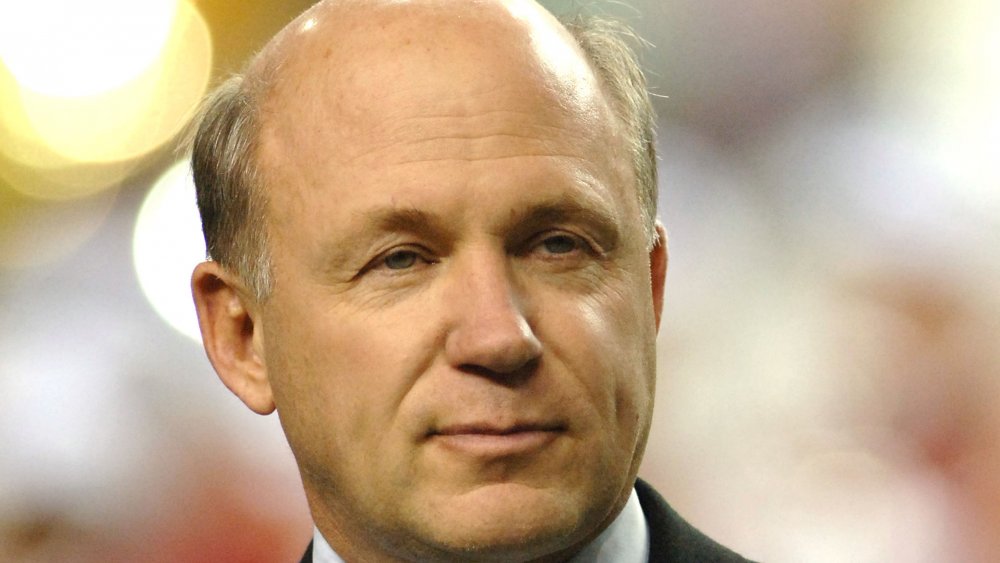 Al Messerschmidt/Getty Images
The entrepreneur passed away in 2014 with his family by his side. He was 93. As explained by Forbes, Cathy had left his position as the company's chairman in 2013, passing on the baton to his son, Don. It's worth noting that the trailblazer was active for so many years, passionately devoting time to his business. The self-made entrepreneur was a family man and left his legacy in the hands of his wife, his three kids, his 18 grandchildren, and 19 great grand-kids. Several of Cathy's grandkids were running Chick-fil-A franchises at the time of his passing. 
Cathy also wrote multiple books in his lifetime, including 2007's How Did You Do It, Truett? that looked at how he achieved success by treading cautiously, avoiding falling into the debt trap, and making sure he knew what his priorities were. "There's really no secret for success," he said (via USAToday). "I hope it will open eyes for people. They don't have to follow my recipe but this is what works for me."