Think Twice Before Buying Canned Food At The Dollar Store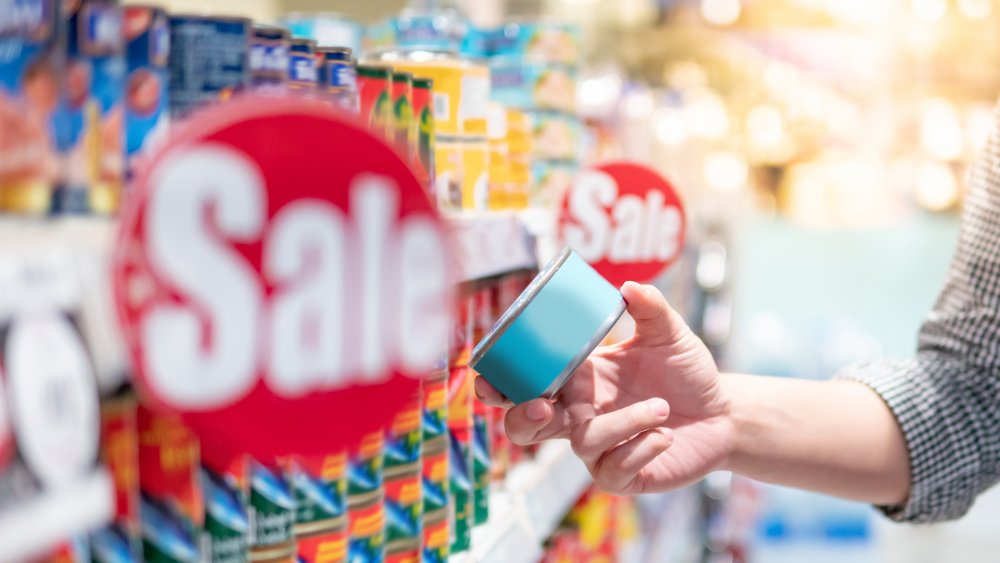 Shutterstock
Nearly everyone will shop affordable items at dollar stores now and again. Not only do these stores offer great discounts, they are likely to have a plethora of options no matter what you're looking for. According to Financial Times, the popularity of dollar stores massively increased during the pandemic as people turned to affordable options while coping with job losses. Estimates indicated that quarter sales grew by 21.7 percent at Dollar General and 7 percent at Dollar Tree.
This was a definite boon to dollars stores as their retail counterparts struggled to stay afloat during the crisis. However, despite the fact that their popularity has increased, it's worth noting that certain products at dollar stores are best avoided. Case in point? Canned food, a super convenient but risky option that should be avoided at dollar stores for the sake of your health and wallet. 
The cans may be bad for your health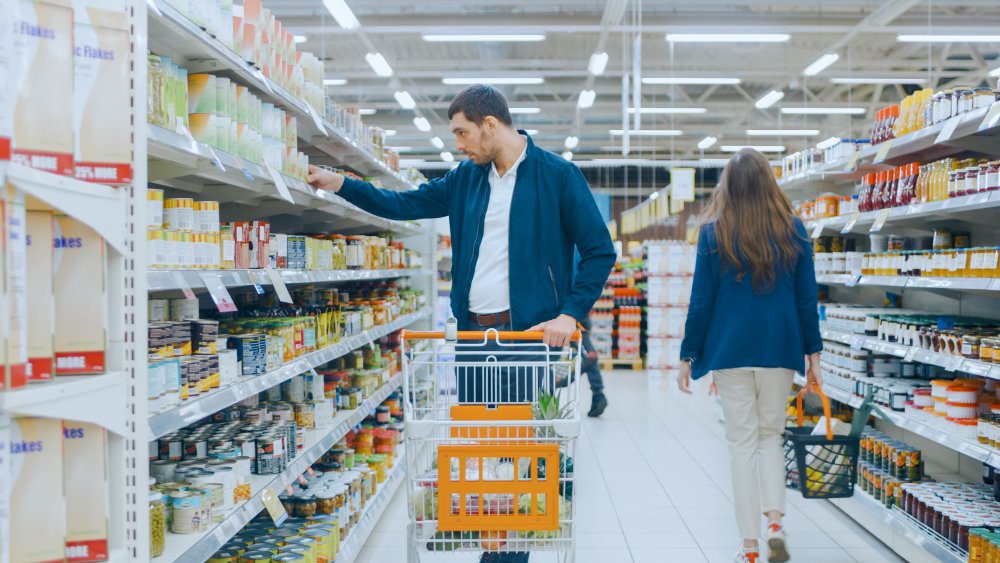 Shutterstock
What's the deal with canned food at dollar stores? It's highly likely that you are coughing up more money at dollar stores for canned goods. Local grocery stores have many discounts for such items, and will probably offer a better deal than what you'll get at dollar stores. A Reddit user shared their insights in a thread about dollar stores and wrote, "It depends on what it is, some canned goods can be found for cheaper than a dollar when on sale at the grocery store. Do some price comparisons."
Moreover, it's not just about finances. Your health may be at stake.
A 2017 report by the Center for Environmental Health (CEH) discovered that several dollar store canned food products were more likely to have a chemical in them called Bisphenol A (BPA), a harmful synthetic compound that has drawn flak for being linked to cancer and birth defects. "These companies have known for years that BPA is a serious health threat, yet too many of their food cans still contain this dangerous chemical," Caroline Cox, Research Director at CEH said. "Americans deserve safe food for their children and families. It is past time for grocery retailers and dollar stores to end this health threat and develop safer alternatives for canned foods."