You Can Only Get This Chick-Fil-A Delicacy At One Location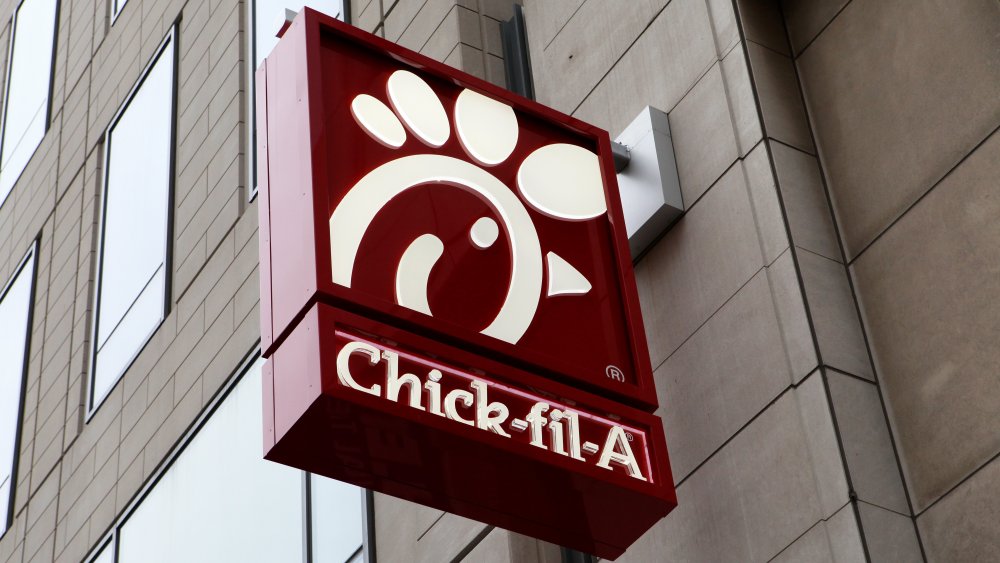 Raymond Boyd/Getty Images
Chick-fil-A's offerings are varied and plenty. Whether you are in the mood for a chicken sandwich, a wrap, crispy hash browns, or something else entirely, you're likely to find something on the Chick-fil-A menu that makes your taste buds happy. The legendary fried chicken chain has been around for a long time, since 1946, as per the Chick-fil-A website. The restaurant calls Atlanta its hometown, and is vocal about its Georgia roots. 
According to Ranker, some of the most popular items at Chick-fil-A include the chain's Waffle Potato Fries, chicken nuggets, their Spicy Chicken Sandwich, and more. You can also choose to satisfy your sweet tooth by biting into the Chocolate Chunk Cookie, which the Chick-fil-A product page describes as a combination of milk and dark chocolate chunks coupled with oats. That's not all, though. There is a special dish that can only be found at Chick-fil-A's first ever restaurant and nowhere else. This exclusive menu item is especially appealing if you're a fan of the brand and curious to try everything it has to offer. 
The Hot Brown is only available at one Chick-fil-A location
The Chick-fil-A website states that the Hapeville Dwarf House in Georgia is where Chick-fil-A's founder, entrepreneur Truett Cathy, first came up with the chain's iconic chicken sandwich. It was his first restaurant, and has remained a Chick-fil-A institution several decades later, serving customers throughout the day. Well, here is something especially interesting about this location, the Hapeville Dwarf House Chick-fil-A has a very special treat in store for fans: the Hot Brown, a dish made with chicken, cheese, bacon, and a yummy cream sauce. Who could say no to that?
This dish is only available at the Dwarf House Chick-fil-A location, and is most definitely worth trying if you're a fan of melty cheese and gravy. According to Atlanta Magazine, the Hot Brown is a sure-shot remedy for even the worst kind of hangover, with its generous serving size and mix of cheese, bacon, and chicken. Perhaps you'd like to split with someone else and share a chicken sandwich while you're at it? The possibilities are endless at this unique Chick-fil-A location.