Here's Why Ina Garten Thinks The Sourdough Bread Trend Is Over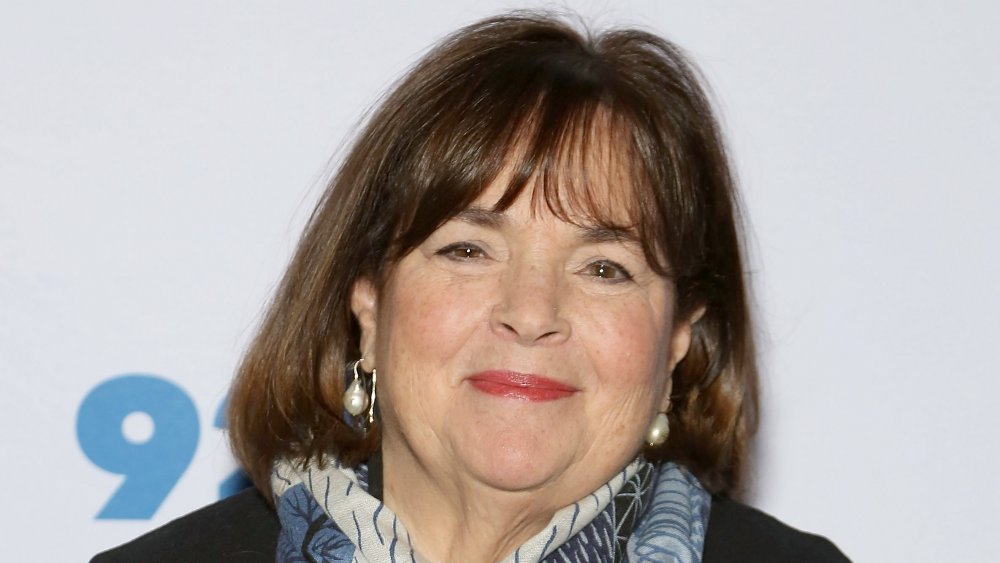 Manny Carabel/Getty Images
In 2019, when the Barefoot Contessa got together with Seth Meyers, they went day drinking. ("I'm in big trouble," Garten said, but for the record, it was Meyers who ended up face-down on a barroom table). This year, COVID-safety protocols in place, the pair met up virtually to talk about Garten's new cookbook, Modern Comfort Food. "I understand I drank less than anybody's ever drank on 'Day-drinking with Seth Meyers,' so I need a redo," Garten demanded. And then the pair veered back to talking about the comfort food: the dishes and drinks that have been getting the country through the pandemic with some semblance of sanity.
As for sourdough? Yes, sourdough was "a thing." It was a thing that temporarily became a passion project for Instagram and Twitter bakers, and which, per Refinery 29, had local bakeries selling sourdough starters for a bit of spare change. By May 2020, "the thing" had CNN announcing that an attempt to make sourdough was the one common denominator connecting us all during our COVID-induced isolation. Finally, it was a "thing" that made its way all the way to Ina Garten's inbox. 
Why sourdough isn't the comfort food we thought it was going to be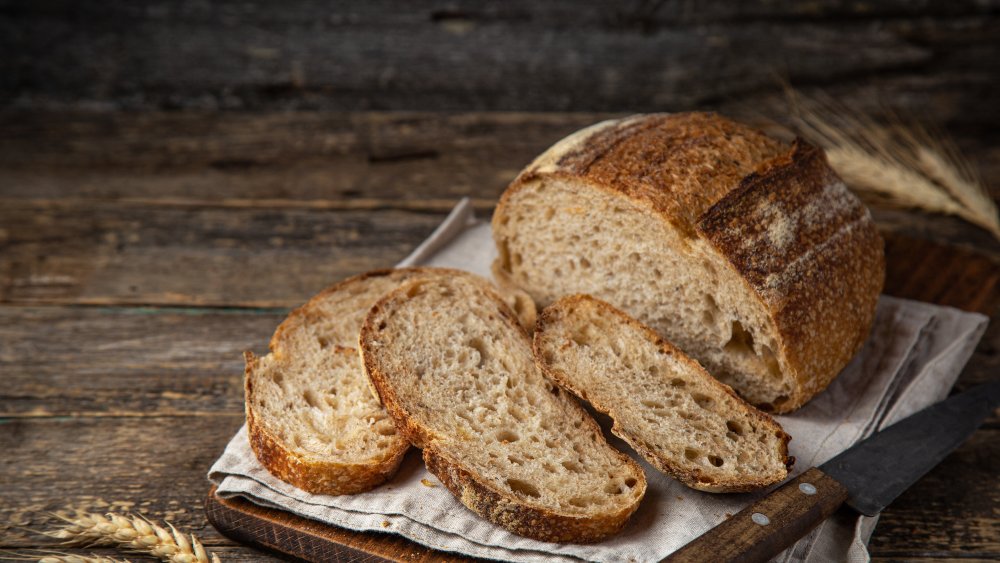 Shutterstock
"I can't tell you how many people emailed me and said 'what should I do about the sourdough starter,'" Garten told Meyers, "I am like, I've never made sourdough bread in my life." Take a tour through Garten's Instagram if you don't believe her. It's full of mouthwatering applesauce cake, black & white cookies, tiramisu, and peach pie. Feast your eyes on impossibly perfect raspberry crumble bars, sour cream coffee cake, S'mores, and challah. Ina Garten's Instagram has everything. You will not, however, find sourdough. 
So when her fans started emailing her with sourdough questions, Garten told Meyers that she "had to make stuff up." How long did Ina Garten think that the sourdough fad was going to last?  "For about five minutes," she predicted, "It was maybe the first week of the pandemic I got a lot of questions, after that, nothing. Radio silence." Meyers didn't have a hard time understanding why. "I've always been a fan of sourdough and then you try to make one, and you're like, this is a pretty needy bread," the nighttime talk show host reflected. Garten laughed, "Do you start with the starter or get the free yeasts in the air?" she asked, pointing to existential sourdough questions that we've all been grappling with. Never fear. Garten gave Meyers a solution: "How about going to the bakery and getting a sourdough bread and having a good time?"