The One Thing You Shouldn't Be Afraid To Do At Costco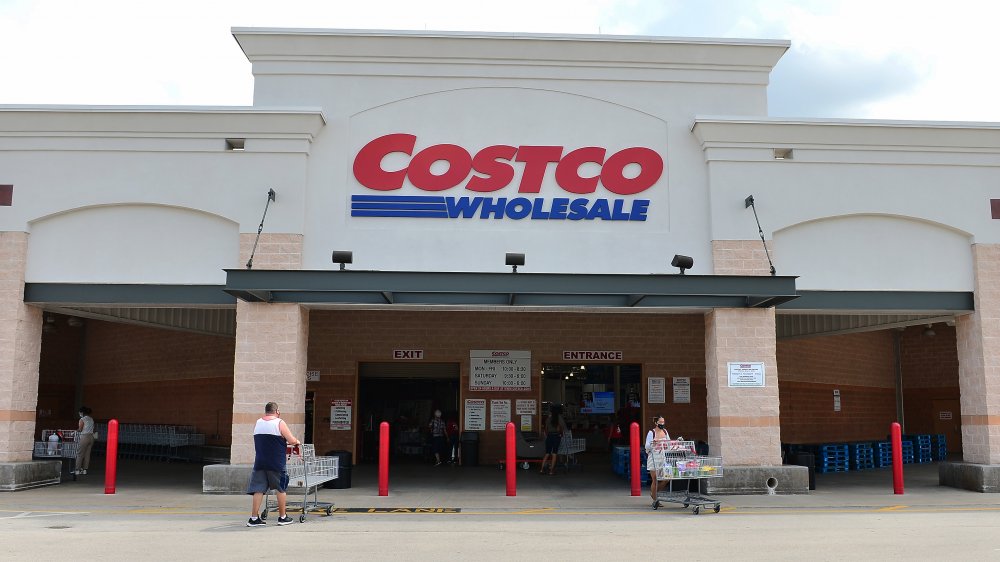 Johnny Louis/Getty Images
With its massive range of products, Costco is one of America's biggest retailers. Its catalog is extensive, covering everything from groceries to beauty products, household items to furniture, as well as electronics, clothing, office supplies, and more. According to Business Insider, one of the chain's most appealing qualities is the fact that it offers so many high-quality and affordable products through its Kirkland house brand.
In an interview with CNN, a retail analyst at Barclays explained that Kirkland manages to stand out on its own. "It is one of the reasons people go to Costco. That's not necessarily something you can say about many private labels," she said. 
Whatever your reasons for liking Costco, it's possible that there may be times when you're not too pleased with something you've bought and end up regretting your purchase. No need to. Here's a thought to keep in mind the next time you're less than satisfied with something you bought at Costco. 
Don't be scared to return an item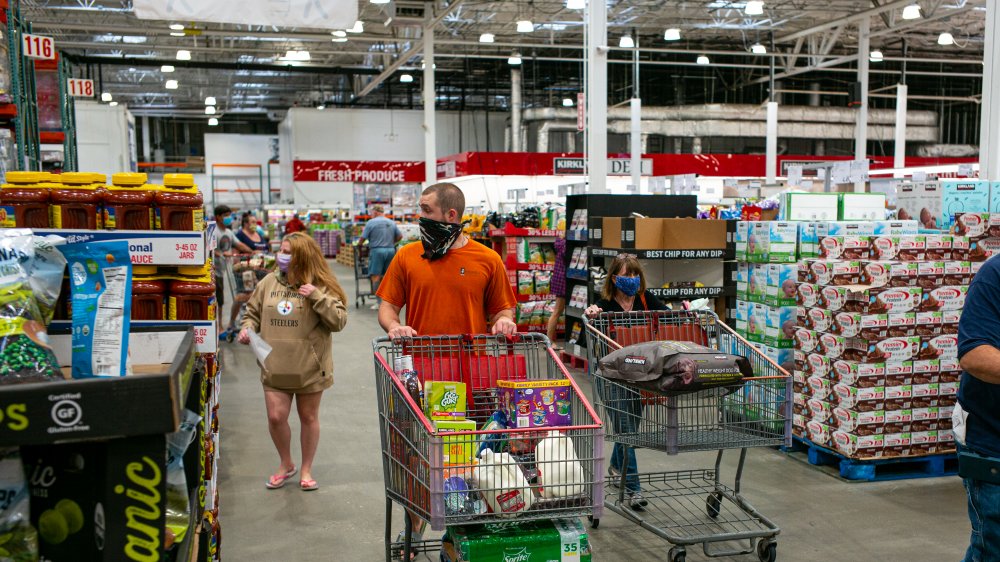 Robert Nickelsberg/Getty Images
As a Reddit thread highlighted recently, shoppers may be afraid or reluctant to return an item that doesn't match their expectations and fails to deliver. The particular item in question on the thread was a laundry hamper that ended up breaking in less than two months. The original poster mentioned that they wouldn't think about returning it because that would be "gross." Other commenters on the thread disagreed.
One commenter weighed in with words of wisdom for those who hesitate to return items. "Costco returns is a key feature that differentiates Costco from the rest of the market," they wrote. "This model yields repeat business. Plain and simple, if you aren't satisfied with a purchase, return it." Another Reddit user agreed with this assessment, adding that they've bought many items in the past knowing that the return policy has got their back if needed.
It's quite true. Costco does guarantee returns on many of its items, as per its official website. The company mentions allowing its customers to return an item stress-free if they're not happy with their purchase. There are a few exceptions, of course, such as certain electronic items and products like batteries and tires. For the most part, you'll be good to go, stress-free. If you aren't satisfied with something, don't hesitate to return it.