The Real Reason Costco's Kirkland Brand Is So Popular Right Now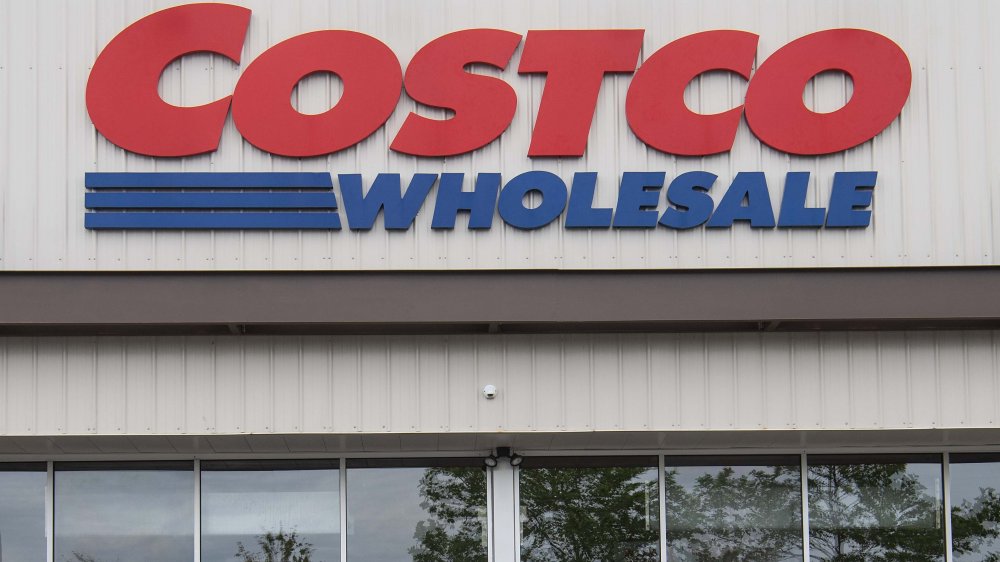 Nicholas Kamm/Getty Images
Anyone who regularly shops at Costco knows about the key to its success — its Kirkland Signature line. Customers who frequent the warehouse club chain have been raving about the private-label products for years, and now the secret's out. As more Americans are finding their go-to brands sold out or are keeping a tight budget during the pandemic, they are increasingly turning to alternatives, such as the Kirkland brand, on their grocery runs.
Even though Costco's sales may have slumped in April, the company saw a massive leap in its Kirkland sales. "We've seen a huge increase in private label," said Richard Galanti, chief financial officer at Costco, told CNN. In particular, he said toilet paper, cleaning supplies, and packaged foods were some of the most sought-after Kirkland products. 
This jump in the company's Kirkland line is a boost in a pre-existing upward trend. Market research firm IRI noted that before the COVID-19 outbreaks, private labels made up 16 percent of the market — a two-percentage-point increase since 2014. But due to the pandemic, sales of store-brand products grew 29 percent, outpacing the growth of regular-branded consumer products, which had been bumped up by 24 percent, as seen in recent data from Nielsen.
Why Costco's Kirkland brand is popular
Kirkland and other private labels are doing well because amid shortages and a steep increase in demand, stores are running out of stock on certain products. This means empty shelves when customers are looking for name brands. With no other option, many shoppers are experimenting with store-brand products for the first time.
Another factor in Kirkland's newfound popularity has to do with cost. Private-label products are often cheaper than regular consumer brands. This makes a difference in an economy where 20.5 million jobs were lost in April — resulting in an unemployment rate of 14.7 percent — the worst since the Great Depression (via ABC News). With so many out of work and low on funds, the lower price of the Kirkland line and other store-brand products like it has been attracting shoppers who have never used them before.
According to a survey conducted in March by research firm AlixPartners, out of more than 1,000 consumers, around a quarter have tried private-label brands for the first time. The survey also revealed that at least 30 percent of these newcomers to private-label products plan on sticking with them. So the popularity of Kirkland products may last — even after the pandemic ends.