The Ridiculously Popular White Chocolate Peppermint Pretzels You Can Get At Costco
If anything can take the sting out of everything we have to do to get ready for the holidays, it's the seasonal snacks, right? Costco is right there with us because they've just brought out the big guns, in pretzel form. According to Instagrammer costco_doesitagain, the warehouse club is now carrying a gigantic 20-ounce bag of white chocolate peppermint flavored pretzel crisps from the Snack Factory brand, and they look like a total delight. We're going to have to agree with the follower who commented, "Need these in my life like now please," and the over 10,000 fans who've liked that post so far.
According to the Snack Factory website, these are the crunchy, salty pretzels we already love from the brand, dipped in sugary sweet white chocolate and topped with crushed peppermint candy. We totally understand the hype. There's nothing like the combo of sweet and salty and when you throw peppermint into the mix, it's a win-win all around. Unless you're counting calories, that is.
Costco's white chocolate peppermint pretzels aren't exactly healthy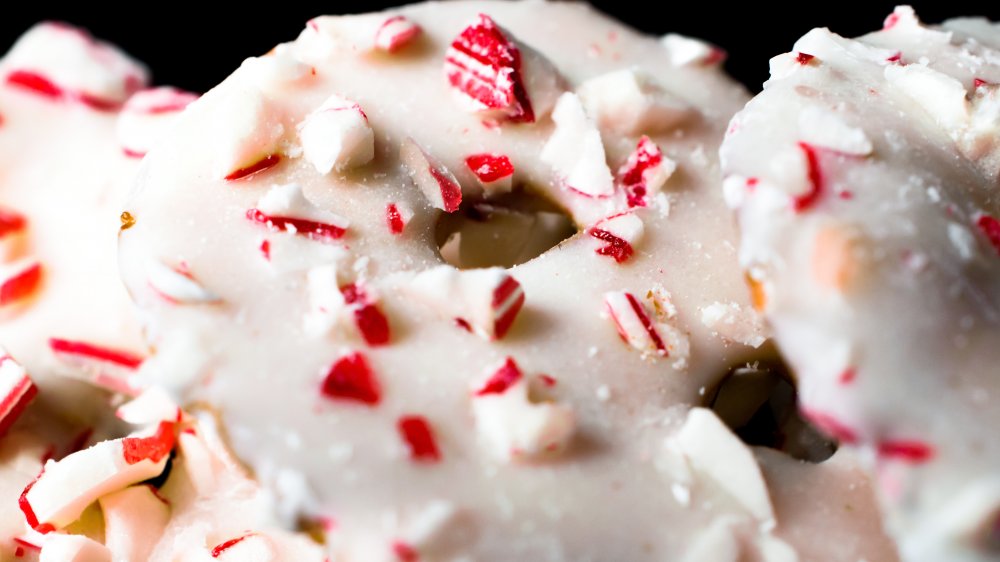 Shutterstock
Not to rain on your holiday parade, but it's worth mentioning that just four of these white chocolate peppermint pretzels have 130 calories. Who can eat just four?! Compare that to the 110 calories in 11 of Snack Factory's original pretzels and well... these white chocolate peppermint pretzel crisps are indulgent, to say the least. The brand's website also lists sugar as the number one ingredient. But, honestly, we're celebrating the season, right? It's probably fine.
Perhaps the only other downside to Costco's white chocolate peppermint pretzels is the price. According to Instacart, the 20-ounce bag from Costco costs $8.59. That's not exactly inexpensive but, just like the calories, we're sure it's worth it. Anyway, rumor has it the price might drop on these pretzel crisps closer to the holidays. A Facebook post from last year announced they were on sale for $4.99 in mid-November. They are so ridiculously popular though, they'll likely sell out fast. 
So, be sure to keep your eyes peeled for these white chocolate peppermint pretzels on your next Costco run. Oh, and you'll likely need a beverage to wash them down with so you may want to grab one of Costco's boozy advent calendars while you're at it.