Boston Market's First Time Ever Late Night Menu Has People Talking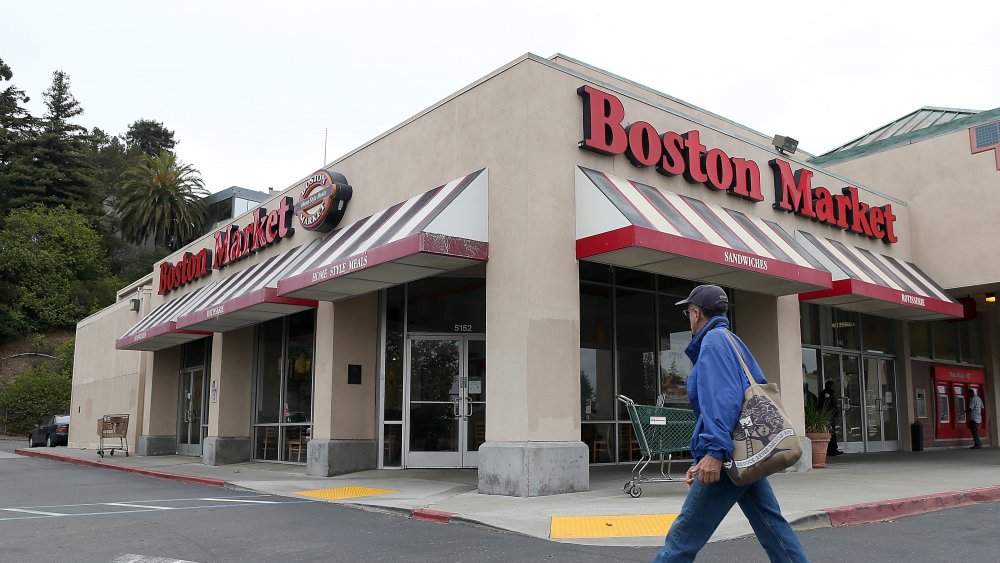 Justin Sullivan/Getty Images
In case you needed something to be excited about, Boston Market has announced that it's coming up with innovative menu items for a late night menu at competitive prices. According to Thrillist, the brand is experimenting with a completely new late night menu that will give customers something to look forward to. And these new offerings are considered to be the restaurant's biggest menu expansion in a long time.
Boston Market chief marketing officer Slaton Smith spoke about the newest development and what it means for customers (via Nation's Restaurant News). "The banner above our late-night program says, 'light night: you never had it so good,'" he said. "Boston Market is providing late-night customers with something better than a greasy burger or discounted burger. We're providing them with first-class ingredients. We believe the people want something better late at night." Read on for more details on what'll be up for grabs.
What's on Boston Market's late night menu
Expect to munch on new sliders such as Chicken Chipotle, Chicken Cheddar, Turkey Cheddar, and BBQ Meatloaf (via Thrillist). Or opt for Boston Market's brand new bowls and dig into a hearty feast of either Southwest Chicken Rice, Veggie, Cheeseburger Mac, or Chicken Cheddar Mash. While the sliders are priced at $3, you'll have to pay somewhere around $6.50 for a bowl. 
According to QSR, Boston Market is rolling out irresistible deals to celebrate its latest offerings and will give customers a chance to sample its sliders through its buy-one-get-one scheme from Oct. 26 to Nov. 1. As explained by PR News Wire, the menu options are truly tempting. Take the sliders, for example: the Chicken Chipotle option has pulled rotisserie chicken with delicious ranch dressing and chipotle sauce with pepper jack cheese, and the Turkey Cheddar slider will let you dig into turkey breast with a sprinkling of garlic sauce and mayonnaise with cheddar cheese. Is your mouth watering yet?