The Most Popular Jelly Bean Flavor In The U.S. Might Surprise You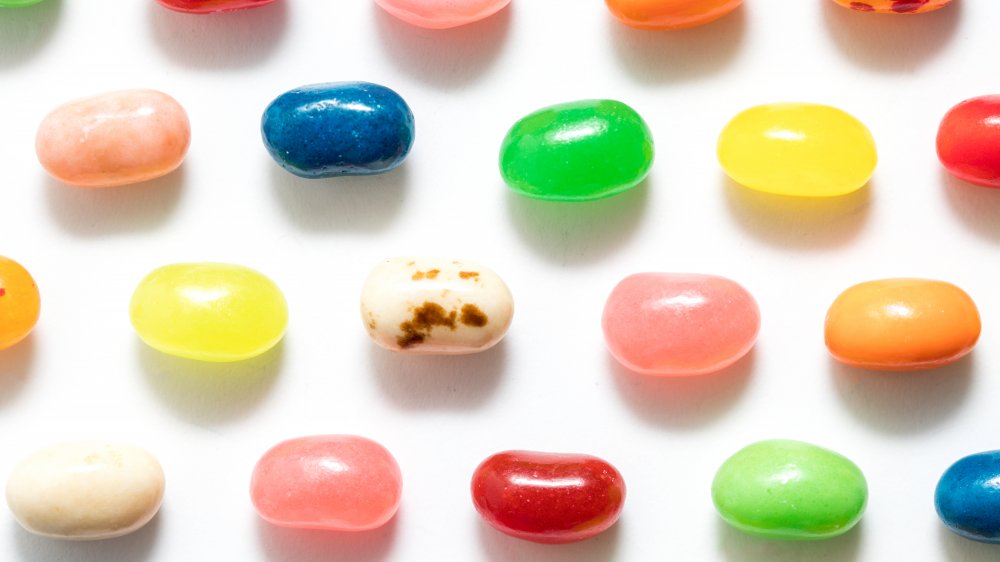 Shutterstock
Describing Bertie Bott's Every Flavour Beans, Ron tells Harry, "You want to be careful with those," in Harry Potter and the Sorcerer's Stone (via Goodreads). "When they say every flavor, they mean every flavor — you know, you get all the ordinary ones like chocolate and peppermint and marmalade, but then you can get spinach and liver and tripe." And while America's favorite jelly bean flavor isn't quite as alarming as, say, earwax, it's certainly not what you'd expect.
Just what flavor do your fellow country-folk favor, then? Tart cherry? Juicy orange? Toasted marshmallow? America has spoken, and they prefer: cinnamon. The choice is, shall we say ... controversial. For one, it's a spiced flavor more often associated with chewing gum or warm desserts like pie and apple cider. One has to wonder who's out there just tossing back handfuls of cinnamon-flavored candy. But according to Candy Store, the noble number cruncher in this national race, "Cinnamon has made steady progress towards the top. Up from the #3 spot 2 years ago, this spicy red jelly bean flavor is part of a trend of spicy candy we noticed a while back." Spicy chicken nuggets, spicy Hot Cheetos, and now, the somewhat not-as spicy cinnamon.
Runner-up jelly beans and flavors by state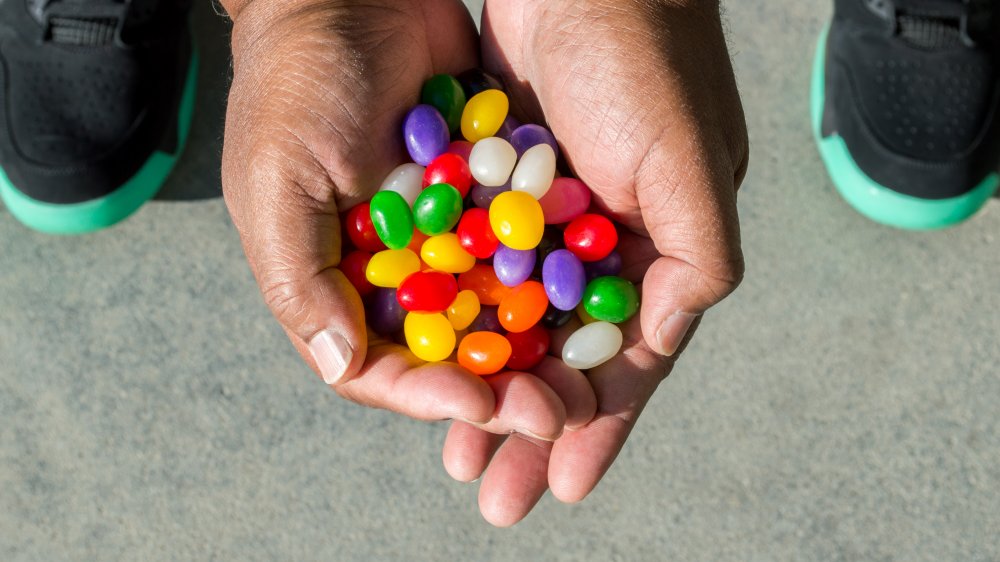 Shutterstock
In other hot, bean-y news, last years' champ, buttered popcorn, once again unseated the long-reigning evil queen of jelly-beans, black licorice, from her throne for #2. The much-hated licorice, which for some reason is still adored by the masses, came in at #3 this year, according to Candy Store. And the numbers, lest they be disputed — are solid. Candy Store based their tally on 10,000 survey responses and their own years of candy sales data.
The ranking also lists favorite flavors by state, and the outliers were just as weird as you might expect. While many states went for the three national favorites or other predictable picks like cherry, pear, or watermelon, Maine was the only state that favored root beer, while Illinois also stood along with chocolate. At that point, why not just buy chocolate itself, Illinois? Oklahoma and Nevada also had unconventional preferences: the favorite flavor in both states was coffee. No matter your preference (and IMHO, buttered popcorn got robbed), we can all agree on one thing: that America agrees on absolutely nothing.