The Real Reason People Eat Marzipan Pigs During The Holidays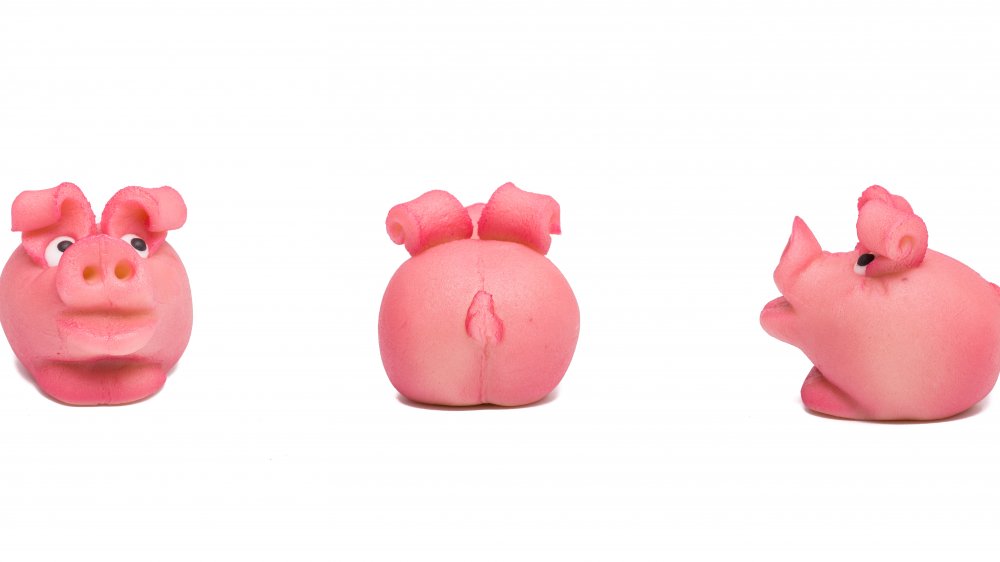 Shutterstock
The tradition of eating marzipan pigs at the holidays is actually much older than you might think. It comes from the German phrase "Schwein gehabt," or "having a pig," which means to be lucky, since back in medieval times, the farmer who had plenty of swine was indeed quite fortunate (via Vice). Therefore, Business Insider says that giving away these sweet, pig-shaped treats at the holidays is a way of wishing people good luck for the year to come. 
However, the tradition has spread far beyond Germany and now you can also find these hog-shaped holiday confections in countries like Norway, where the population eats 45 million marzipan candies every year (via Norwegian American). In fact, a record-sized marzipan pig was displayed in Kristiansand, Norway in 2016. The Local states that the confection weighed a massive 875 kilograms, including a very large pile of marzipan poop. The tradition is making it's way to the U.S., where a Danish bakery based in Los Angeles sells marzipan pigs around the holidays (via Los Angeles Times). Strangely, this isn't even the most unique winter holiday tradition Germany has to offer.
Germany has quite a few unique holiday traditions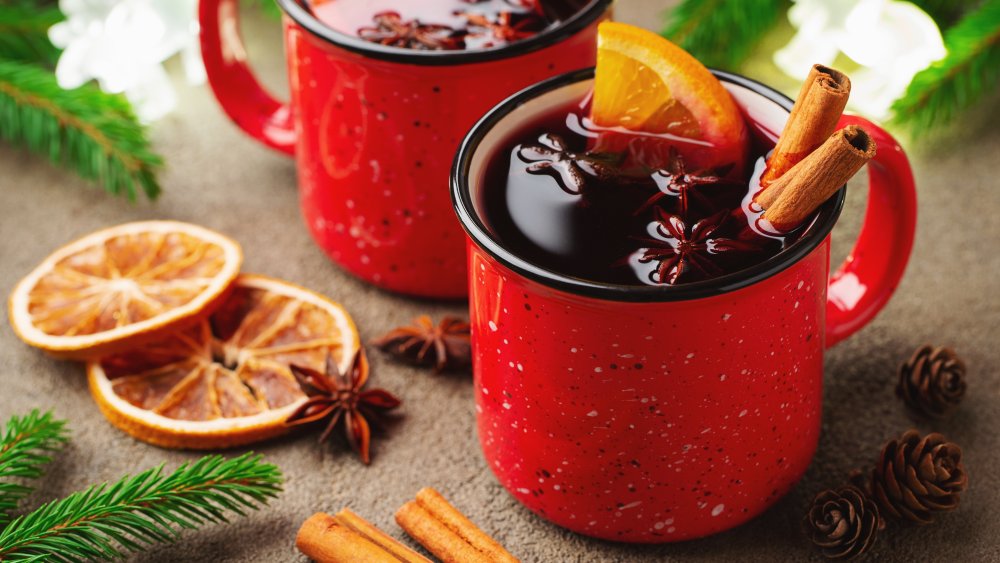 Shutterstock
If you're planning to spend New Year's Eve in Germany, there are definitely a few things you should be aware of. While the tradition of avoiding fish likely won't impact you too much, there are plenty of foods you should go out of your way to taste during this celebratory time. For example, Feuerzangenbowle is a hot, spiced wine (like Glühwein), but with the added bonus of a rum-soaked cake that is suspended above the drink and set ablaze, making it the perfect accompaniment for a cold night full of fireworks (via I Am Expat).
However, even if pyrotechnics aren't your thing, you can still indulge in some jam-filled doughnuts, or Pfannkuchen (also known as "Berliners" in other parts of Germany, according to History). If you buy a large order of these sweet treats to serve at your new year's party, the bakery will usually include a "trick" doughnut filled with mustard instead of jam for one unsuspecting guest. As if it weren't unlucky enough to get a mouth full of mustard instead of jam, Mic says that getting the mustard-filled pfannkuchen signifies bad luck for the coming year, so be sure to balance it out with plenty of marzipan pigs. If you're idea of a happy new year is a little more low key, you can always just kick back and enjoy the classic black and white British play "Dinner for One," that has (for some reason) aired on German television almost every New Year's Eve since 1963 (via Business Insider).