The Untold Truth Of Zaxby's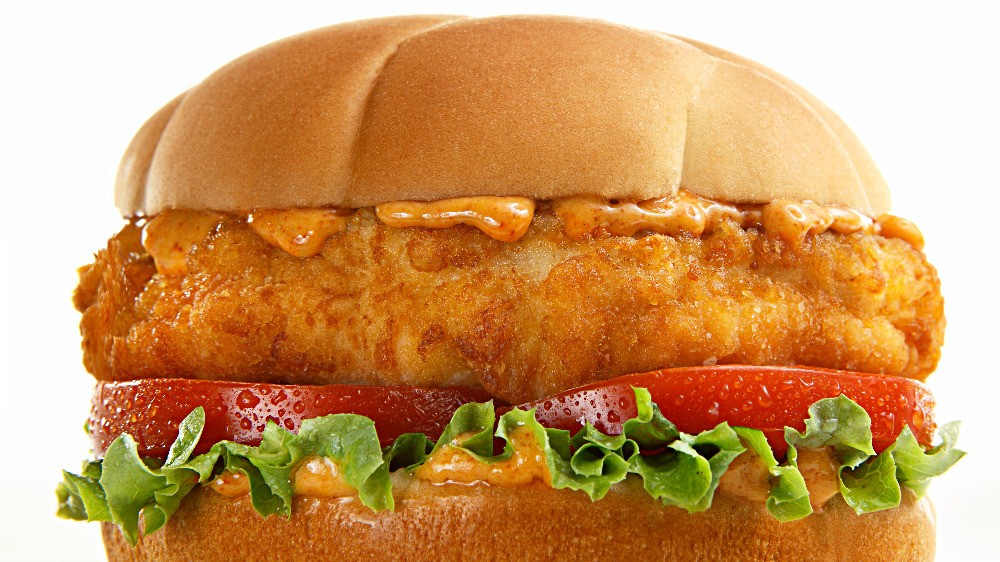 Shutterstock
You know the feeling: a deep craving for something golden-brown and crispy that only fried chicken can satisfy. There are plenty of options for filling your beak with the good stuff (and the mediocre to not-so-good stuff), but not all chicken restaurants are the same. Rounding out its 30th year as the spot for fresh and tasty chicken with "fun" and "personality", Zaxby's continues to delight customers with hundreds of franchise locations in the Southeastern U.S. and beyond. 
The idea for this stand-out chicken chain was born during a heated one-on-one basketball game between childhood buddies Zach McLeroy and Tony Townley. Convinced they could deliver superior wings and fried chicken to the masses, the duo opened the first Zaxby's store in Statesboro, Georgia in August of 1990. Riffing on the recipes of another popular Southern-based chicken chain called Guthrie's, the newly formed restaurant began to build a loyal customer base (via Money Inc). Though immediately a hit with the surrounding community, Zaxby's was slow to expand and did not become a chain until a second location opened in Kentucky in 1994. Today, Zaxby's fans can choose from over 900 locations in 562 cities across 17 states, according to data company ScrapeHero.
What you must know before ordering off the Zaxby's menu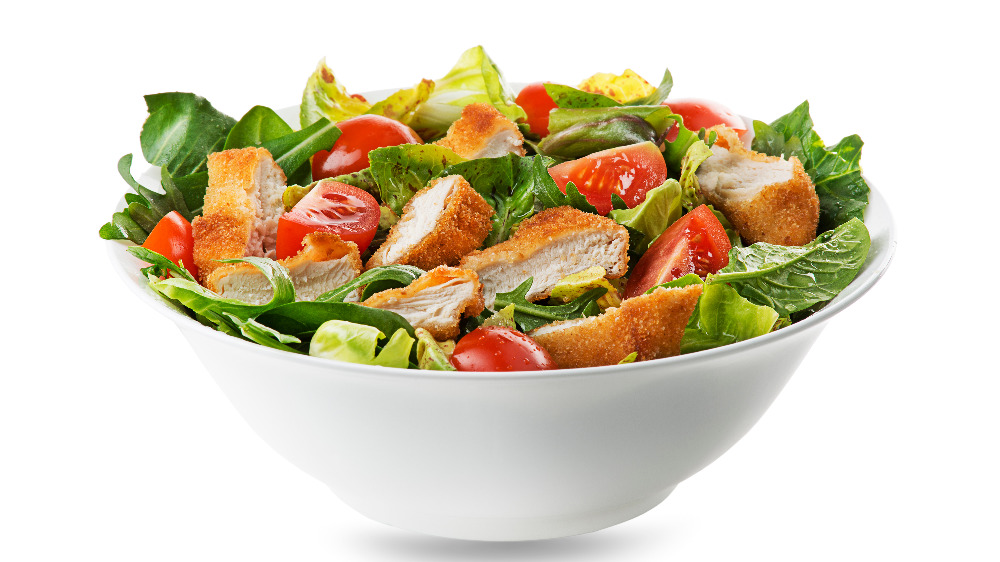 Shutterstock
The choice of what to eat at a Zaxby's may seem obvious (uh...chicken?), but not all bird bites are created equal. The menu offerings at Zaxby's run the gamut from wings to sandwiches to salads with plenty of sides and also dessert. For the calorie-conscious diner, a dish featuring grilled chicken might seem like the healthiest choice (via Eat This, Not That!). But here's a salty fact to keep in mind when it comes to Zaxby's and nutrition: One grilled chicken sandwich contains a whopping 1,500 milligrams of sodium (via Zaxby's nutrition guide). That's approaching the amount recommended by the FDA for an entire day: no more than 2,300 milligrams. 
Now is when you might be thinking "what if I just have a salad?" While they might look green and healthy, most of Zaxby's salads, aka "Big Zalads", feature the same calorie and sodium-packed chicken as other menu items. Take the Fried Cobb Zalad, for example. Clocking in at 820 calories and 2,100 milligrams of sodium, to call it diet food would be dubious.
Some more jaw-dropping facts about Zaxby's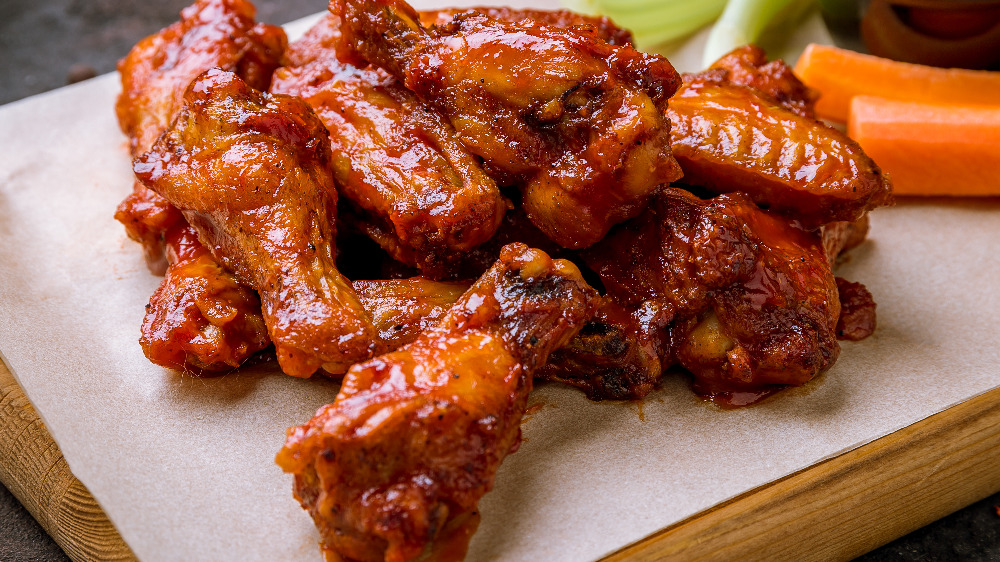 Shutterstock
In a sea of fried chicken joints, there's one especially saucy reason Zaxby's stands out from the rest. The restaurant chain recently won the coveted "Sauce of the Year" award from The Association of Dressings and Sauces (yep, that's a thing). The prize was awarded for Zaxby's Caribbean Jerk Sauce, a blend of mango, habanero peppers, and spices served on a fried chicken sandwich and boneless chicken wings. The sauce, originally intended as a limited-time offering, proved so popular that the restaurant ran out of it, per The Orange County Register. 
But fear not, supplies have been replenished and the award-winning condiment will enjoy an extended stay on the menu. In addition to dazzling taste buds with mouthwatering chicken, the folks at Zaxby's have another goal: helping Americans relax. In honor of National Relaxation Day, the popular fast-food chain released chicken-themed relaxation packets, including a fried chicken-scented candle (via Fox Business). Craving a chicken snack attack? You might want to join the Zax Club for free grub, special promotions, and even a tasty birthday treat. Zax sounds about right!