The Real Reason Kirkland Signature Has Its Name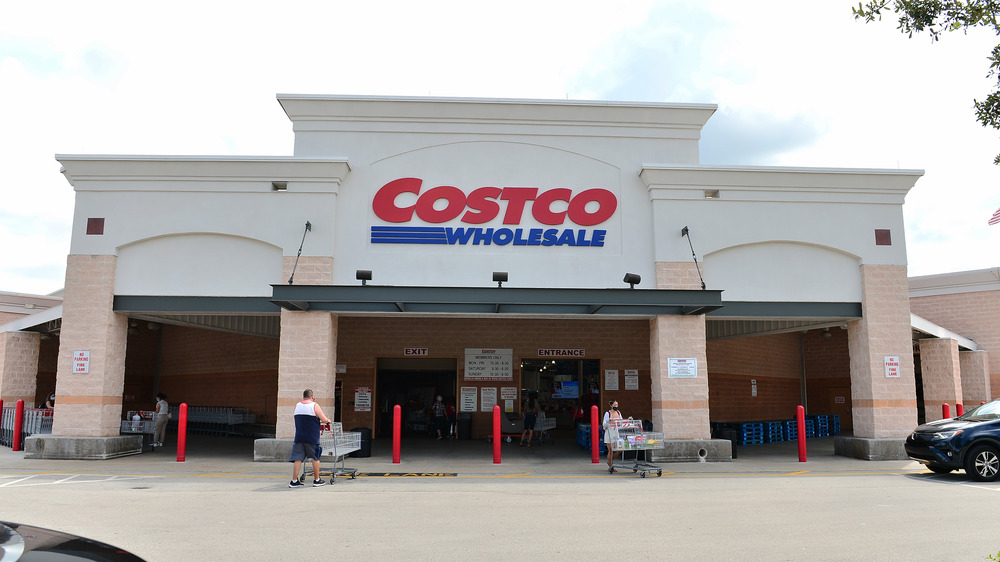 Johnny Louis/Getty Images
Walmart has Great Value. Target has Archer Farms. Whole Foods has 365 Everyday Value. Private label brands across the country have been on the rise this year, with sales of private-label products in the first quarter of 2020 up 15 percent compared to 2019, Nielsen reports in a press release. But perhaps the most popular of all the in-store brands is Costco's Kirkland Signature. According to Kiplinger, the retailer's private label brand now makes up nearly 25 percent of Costco's annual revenue.
It's easy to understand the obsession with the recognizable red logo — shoppers rave that most of the Kirkland Signature products are affordable, good quality, and, in the case of things like the 72-pound cheese wheel and vodka ice pops, unique. But what's not so easy to understand is where exactly the name Kirkland Signature came from. Fortunately, the answer to every Costco shopper's biggest question has finally been revealed — and apparently it has to do with the tiny Washington town where Costco originated.
How Costco chose the name Kirkland Signature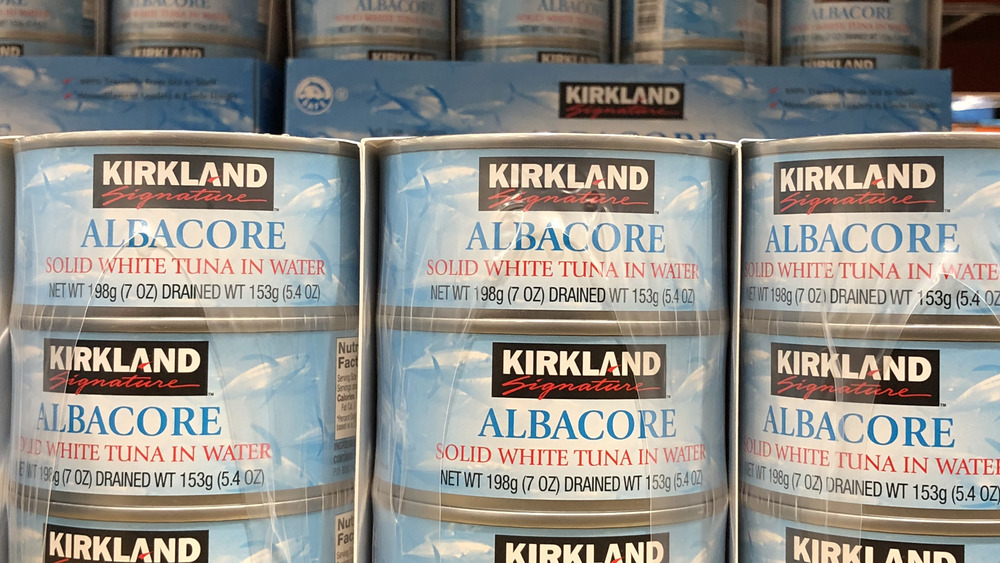 Justin Sullivan/Getty Images
Here's a surprise: The name for Costco's private-label brand — which came out in 1995 after Costco's founder Jim Sinegal took a trip to the UK and realized that private-label products were wildly popular — wasn't actually the retailer's first choice. According to local paper The Kirkland Reporter, Sinegal originally wanted to name the label "Seattle's Signature," since that's where the headquarters were located at the time. However, Costco was unable to clear that name so they went with "Kirkland's Signature" instead, in honor of the Washington town that served as the home to Costco's flagship warehouse.
It's clear that the second-choice name didn't stop what would become the tremendous success of Costco's private-label brand. In 2019, The Motley Fool reported that not only did the Kirkland Signature brand generate $39 billion in revenue the previous year, but Costco also accounted for 30 percent of the United States' entire private-label grocery business. Kirkland Signature now includes everything from batteries to wine to rotisserie chicken.