Giada De Laurentiis' Simple Trick To Better Brownies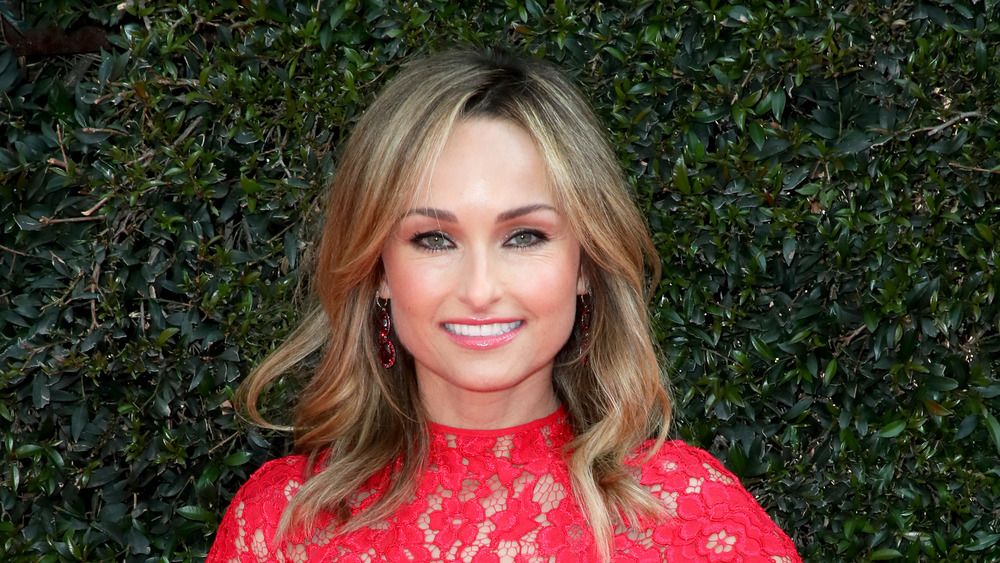 David Livingston/Getty Images
Celebrity chef and TV show host Giada De Laurentiis is a well-known name in the culinary world. As per Cooking Light, the chef loves mixing and matching when she's cooking, experimenting with ingredients and exploring different cooking styles. That said, she doesn't underestimate the important of keeping things simple and choosing basic ingredients that add unique flavors to a dish.
De Laurentiis is big on desserts and has admitted to having an insatiable sweet tooth (via Kitchn.) She's particularly fond of chocolate and always stocks chocolate ice cream in her freezer for days when she wants to get her dessert fix. And as far as cooking delectable desserts like brownies are concerned, the chef has an interesting tip that's bound to take you by surprise. The next time you're baking a fresh batch of brownies, here's what you need to keep in mind.
Consider white chocolate chips for your brownies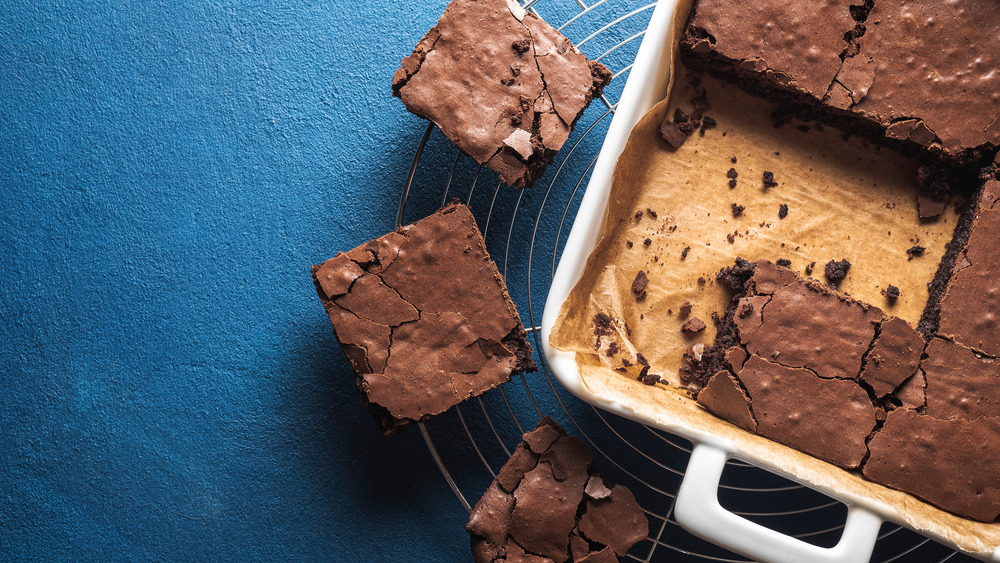 Shutterstock
What does it to take to whip up a batch of mouth-watering brownies like De Laurentiis? It's not as hard as you think. According to SheKnows, the chef's salted dark chocolate chunk brownies are most definitely worth the effort. The secret ingredient that makes her brownies shine? It's really simple: white chocolate chips. All you need is 10 minutes to prep and 25 minutes to cook and serve your brownies. Perhaps classical music to help you sail through the cooking process would be a nice addition as well.
De Laurentiis' recipe is simple and calls for all the usual suspects such as flour, cocoa powder, salt, sugar, butter, vanilla extract, eggs, and of course, bitter sweet chocolate chunks. Seems like her recipe hits all the right, notes too. A fan wrote on the chef's Instagram page that they tried the recipe in a bid to cope with election-related anxiety. "I already had all of the ingredients in the pantry. They are dangerously tasty," she declared.