The Grocery Staples Giada De Laurentiis Always Keeps In Her Pantry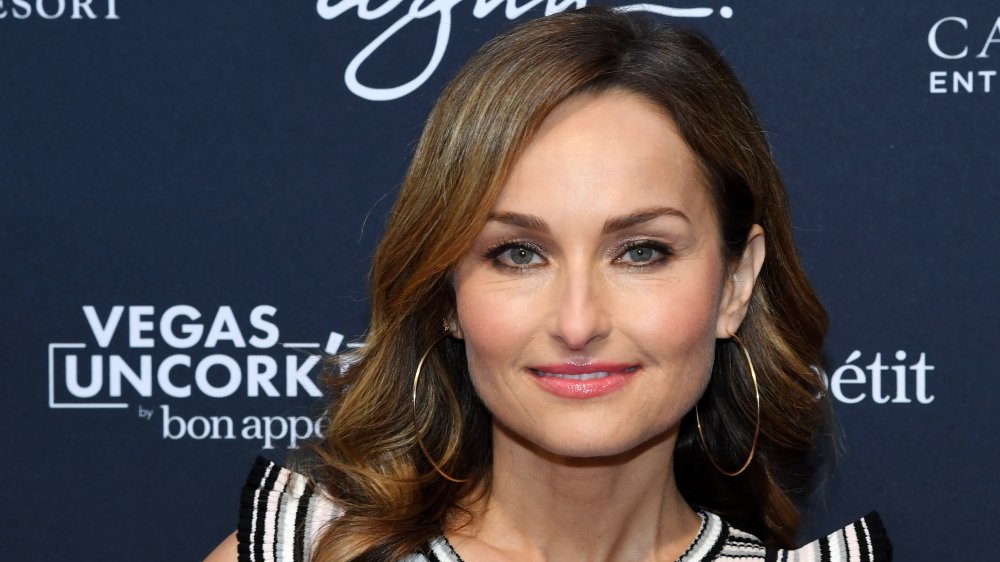 Ethan Miller/Getty Images
Giada De Laurentiis is a celebrity chef, Food Network cooking show host, and cookbook author. She proudly shares recipes for Italian meals that are near and dear to her heart as well as stories that keep us in stitches, including the one about her now-ex-husband cutting up his pasta with a knife while having dinner with her grandfather, who colorfully expressed his displeasure (via E! online). De Laurentiis has created an impressive catalog of recipes, and perhaps that's what keeps us watching her cooking show and aspiring to be able to cook her traditional Italian dishes. From her lemon ricotta cookies that tempt us with their sweet lemony glaze to her classic lasagna to her famous pizza dough that is the perfect balance of soft and crisp after it bakes, the famous chef leaves our mouths watering.
The Kitchn caught up with De Laurentiis who shared her secret for getting dinner on the table in a pinch: "Have a well-stocked pantry. If you don't have any ingredients in the house, it's gonna be real tough. So either stock your pantry, stock your freezer, or stock both." So what does De Laurentiis always keep in her pantry to cook up during a busy week?
Giada's 5 key pantry must-haves, plus one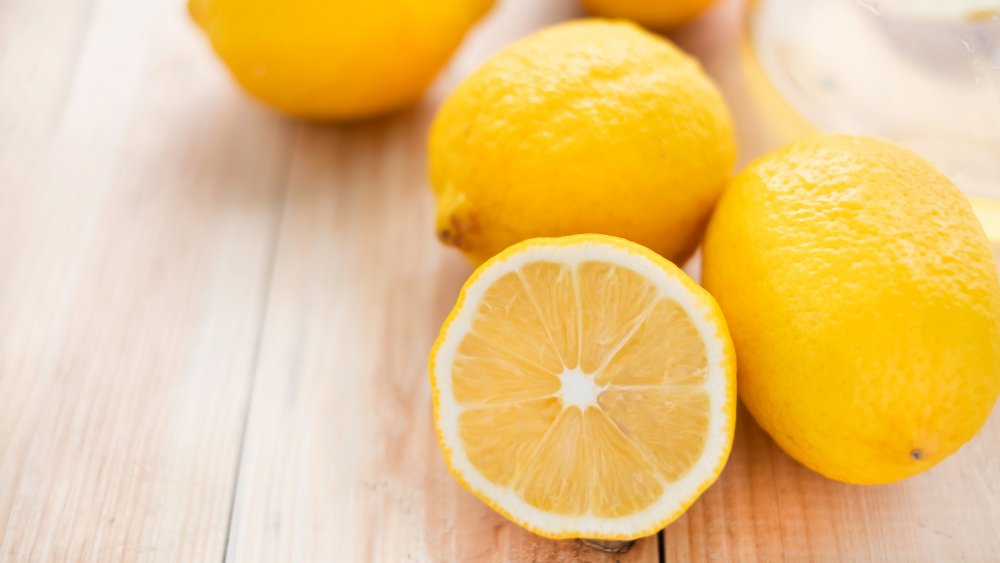 Shutterstock
There are five food items De Laurentiis says she must have in her pantry to make easy and yummy meals. What are those items? The first is arborio rice. This definitely comes in handy if you want to make her mushroom risotto with peas. The second is dried pasta. With all the incredible pasta dishes she makes, this one seems like a no brainer, and pasta certainly does help make for easy weeknight dinners.
The last three items on the list of the Food Network star are jarred tomato sauce, Calabrian chili paste, and olive oil. De Laurentiis told Bon Appetit, "I eat olive oil with almost everything—from my oatmeal in the morning to salads to cooking with it, there's no such thing as too much olive oil." And the chili paste – she likes Tutto Calabrian – can elevate and spice up pretty much any dish. De Laurentiis told the publication she will use it in pasta sauces, stews, and even dressings to add a kick. The shelf life of this paste makes it ideal to keep around. De Laurentiis also said that lemons would also be a good addition and told Bon Appetit that she buys them every week.