The Huge Perk Dollar General Is Offering Employees During The Pandemic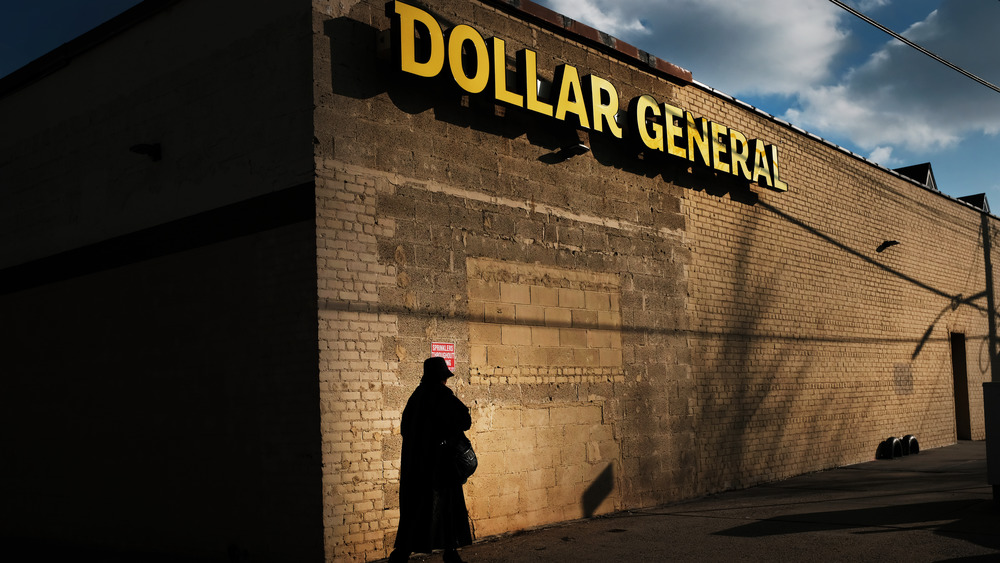 Spencer Platt/Getty Images
Dollar General, first started in 1939, has cemented its reputation as a general store that allows it shoppers to choose from an array of products at throwaway prices. The brand has over 16,000 stores in different parts of the country and stocks a variety of items, such as food, health and beauty products, cleaning equipment, clothing, seasonal products, and more, as per the brand's official website.
The company claims that its mission is to provide value to its customers while ensuring that they have the right professional opportunities to help serve the community better. Working at Dollar General, according to online testimonials, is both good and bad. A Redditor wrote that they'd spent five years with the company and experienced both ups and downs. "The biggest takeaway I have in my 5 years is having a good store manager and a good team makes the store," they wrote. "If you have a store manager that doesn't care or a team that doesn't care about the store. Your life is going to be terrible at the store."
However, the brand is making tangible efforts to help out its employees during the pandemic. Here's how. 
Employees are getting better bonuses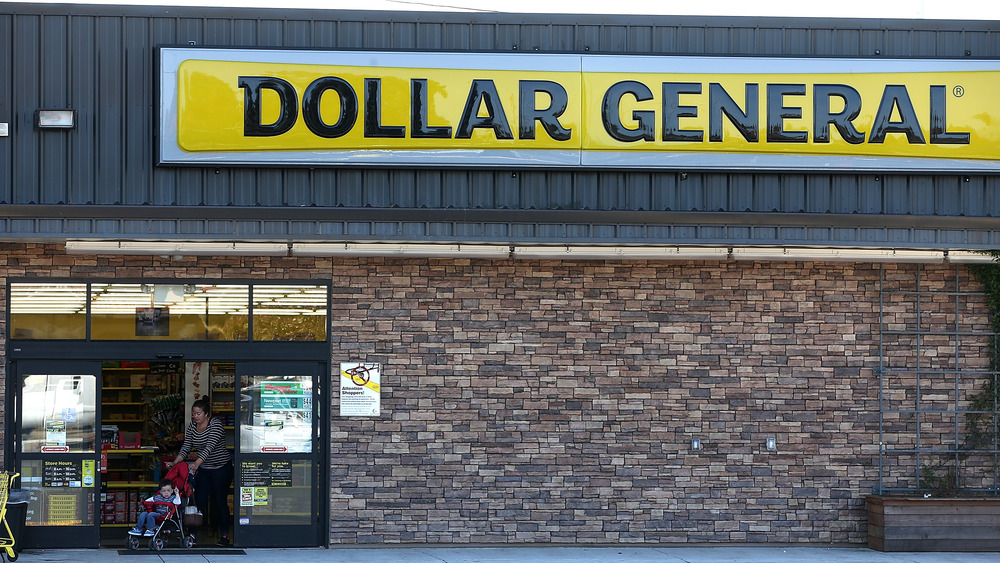 Justin Sullivan/Getty Images
As reported by Winsight Grocery Business, the brand is planning to give an extra $50 million in bonuses to its front-line workers during the fiscal fourth quarter. The total payout now stands at $173 million. This comes as good news for Dollar General's employees: The company had an estimated 143,000 employees at the end of last year, and it has hired 50,0000 new employees during 2020 in a bid to meet the growing demand during the pandemic.
"To demonstrate our ongoing gratitude and support for our employees directly serving our customers and communities during this pandemic, we are proud to double our initial plans for second-half bonuses by awarding an additional approximately $50 million to our front-line team members," Dollar General CEO Todd Vasos said in a statement. He added that their customers are continuing to rely on Dollar General to stock up on essential household products during the pandemic and that their team is working hard to meet the demand.