The Reason Aldi UK Fans Are Furious About These Kevin The Carrot Toys
If you survived a Cabbage Patch Kids, Tickle Me Elmo, or Furby craze, then you know how determined parents can be to lock down the most popular Christmas gift of the year. Such is the case — and ensuing woe — of parents looking to score a Kevin the Carrot in 2020. After more than 170,000 of the United Kingdom's Aldi fans went onto the store's website to buy the new toys in time for Christmas, many were disappointed to find the coveted items were sold out before they could make their purchase. Much to the chagrin of the disheartened misser-outers, scalpers have been selling the toys on eBay for as much as £150 (via the Birmingham Mail).
Who is Kevin the Carrot, you ask? According to Aisle of Shame, he's an animated character Aldi introduced for the holidays in a 2016 commercial. The character took off, and one wife (Katie) and three children (Jasper, Chantony, and Baby) later, Kevin is now an Aldi UK mascot for Christmas season. Like any good hero, Kevin now has some arch nemeses, including Pascal the Parsnip and Russell Sprout (not to mention his gang, the menacing Leafy Blinders — as if children didn't find some vegetables scary enough).
Kevin the Carrot isn't the only Christmas item Aldi's shoppers are looking for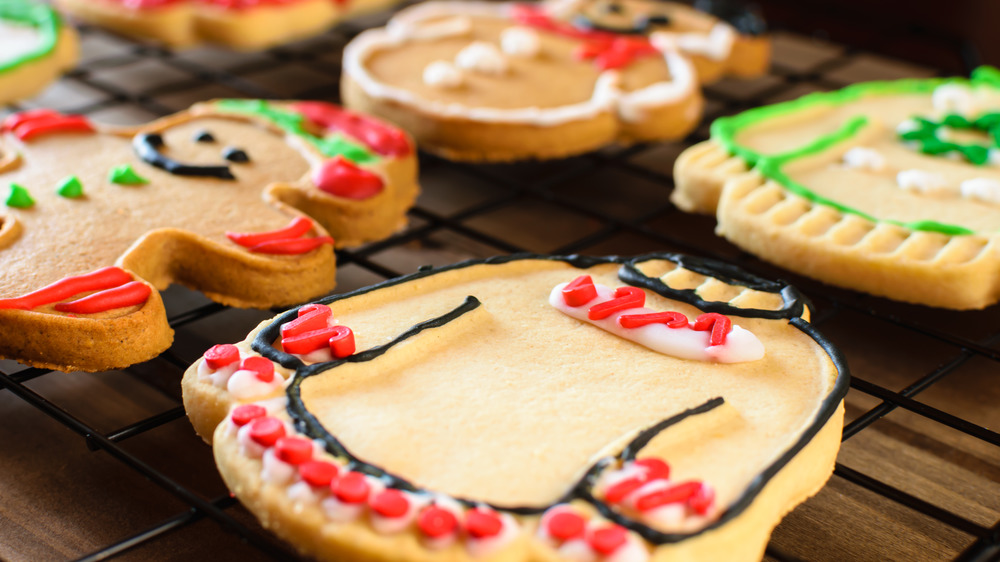 Shutterstock
Aldi does the holidays well. The discount grocer released over 20 advent calendars for 2020, including some collections foodies' dreams are made of, like beer, cheese, chocolate, hard seltzer, and wine. Of course, other themes, like candles, toys, and pet treats, were also offered advent-calendar-style, in case not everyone dreams in goudas and Leicesters or Moscatos and rosés. Some advent calendars sold out in stores, not unlike the Kevin the Carrot conundrum, and were listed on eBay to sell for winning bids as high as four times the original price, according to USA Today.
If you're yearning to get in on the Aldi holiday excitement more than Ralphie pines for a Red Ryder Carbine Action 200-shot Range Model air rifle for Christmas, then there's a chance you might still be in luck. According to Aldi Reviewer, the supermarket chain offers an array of holiday items, including Christmas décor, gift wrap, and clothing as well as fun food items like gingerbread train kits and ugly sweater cookie kits. Procrastinators be warned: Stores are closed on Christmas day, so be sure to shop early.