Froot Loops Is Debuting A Surprising New Holiday Product, And It's Not Cereal
Froot Loops, the sweet and colorful classic cereal, has delighted both children and adults for decades with its distinctive fruity flavor. While it has pretty much always been associated with breakfast, Froot Loops are getting into the holiday spirit this year with a whole new line of traditional holiday treats. Kellogg's has just announced the release of its new Froot Loops Cereal Candy Canes, which will bring the cereal's unique flavor and bright colors to the classic holiday sweet, according to FoodBeast.
This news has definitely generated some excitement on the internet, as many people are looking forward to giving this twist on the nostalgic breakfast classic a try. Instagram user snackgator posted about their holiday discovery on their page, saying: "WHAAAAT!? The new Froot Loops Candy Canes are out for the holiday season! We spotted these at Kroger (they will be everywhere). These rainbow candy canes look like so much fun!"
New Froot Loops Candy Canes are making their debut this month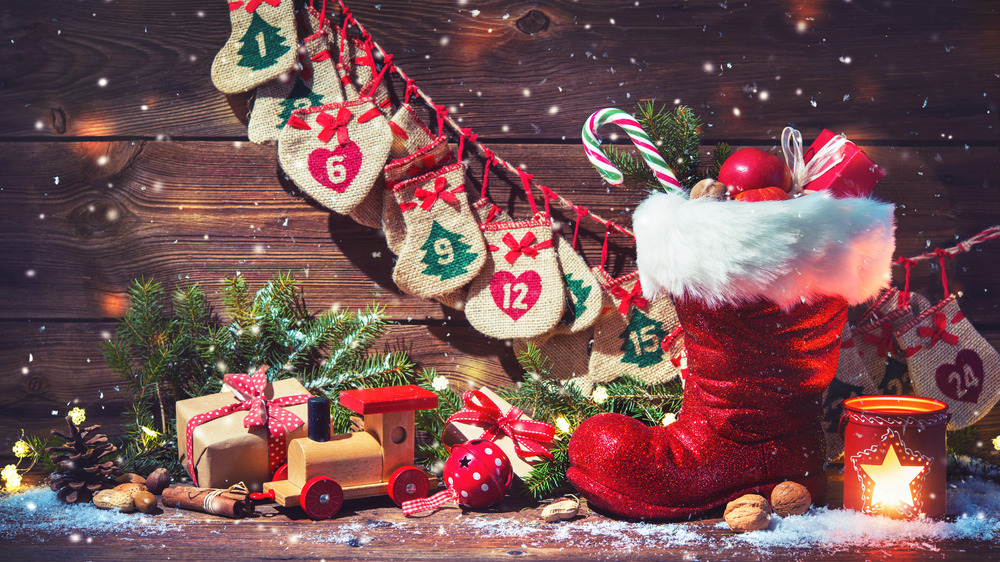 Shutterstock
The account cereallife also shared the news on their Instagram page, posting: "NEW Froot Loops Candy Canes are coming to your mouth hole! This month, Toucan Sam is transforming his rainbow loops and giving the nation his take on a holiday favorite. Each naturally-flavored candy cane perfectly coordinates with Toucan Sam's radiant colors and is bursting with Kellogg's Froot Loops flavor. They're a stocking stuffer that kids and adults alike are sure to eat-up! You better watch out, they're releasing this month!"
User junkfoodmom was also excited for the news, saying: "Yea- it's too early to post what's coming for Christmas this year but it's nice to have something to look forward to. Froot Loop flavored candy canes will be here will be out for Christmas 2020. So excited for this!"
Froot Loops Cereal Candy Canes will be sold at Kroger locations for around $2.99 per 12-pack box, according to Taste of Home. These fruity, colorful candy canes will be a vibrant addition to any Christmas stocking. Much like the original cereal, the new candies are sure to delight both children and adults throughout the holiday season.