Only 11% Of People Prefer This Flavor Of Ice Cream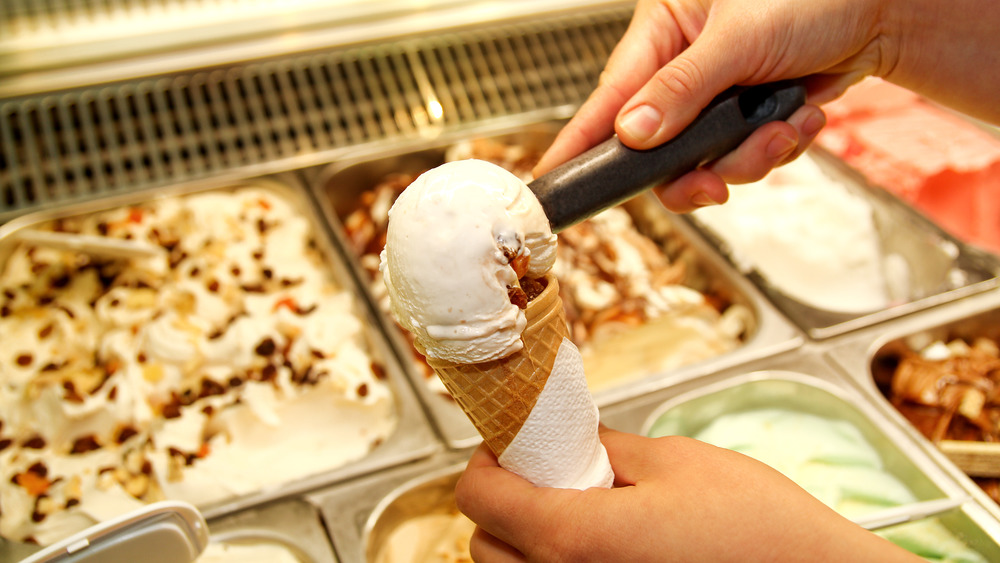 Shutterstock
I scream, you scream, we all scream for ice cream. Or rather, according to a recent YouTube survey, we all scream for certain ice cream flavors. Mashed asked 35,000 people worldwide what their favorite flavor of ice cream is, and the results were surprising. The options that respondents had to choose from didn't explicitly include the more common culprits (chocolate, vanilla, and strawberry), but participants had the option to write in their flavor of choice, and some definitely chose those classics in their responses.
The winner? Cookies and cream by a landslide, with 37 percent of respondents choosing the vanilla-based ice cream with crushed-up chocolate cookies as their favorite. The number one pick was followed by mint chocolate chip with 18 percent of people saying it was their favorite and then cookie dough, with 16 percent. But which flavor came in last place of the four options? It's not what you might think. In fact, it's a flavor you'll find in almost every ice cream shop and grocery store freezer aisle. 
People aren't nuts about butter pecan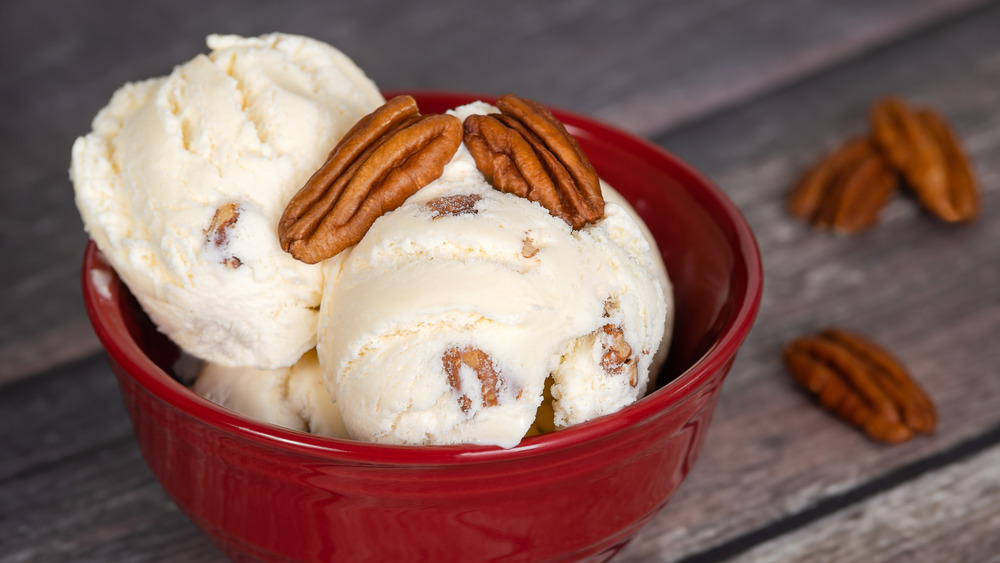 Shutterstock
It turns out butter pecan is the least popular flavor of ice cream, with only 11 percent of people dubbing it their go-to scoop. The flavor, known to some as "old people ice cream" (via Reddit) is traditionally a buttery, vanilla base with pieces of pecan swirled throughout. It's one of those flavors that tends to be very divisive — people either love it or hate it. And based on these findings, it seems most lean towards the latter.
Butter pecan hasn't fared well in other surveys, either. In one conducted by YouGov in July 2020, only 8 percent of the roughly 20,000 Americans polled chose butter pecan as their top pick. (The survey also found that butter pecan flavor is a little more popular in the South.) That being said, for the most devoted fans of all things churned, frozen, and creamy, it doesn't matter what flavor it is — they'll take it any way they can get it. One voter in Mashed's survey summed it up perfectly: "My favorite flavor is ice cream." Amen.