Almost 60% Of People Think This Fast Food Restaurant Has The Best Breakfast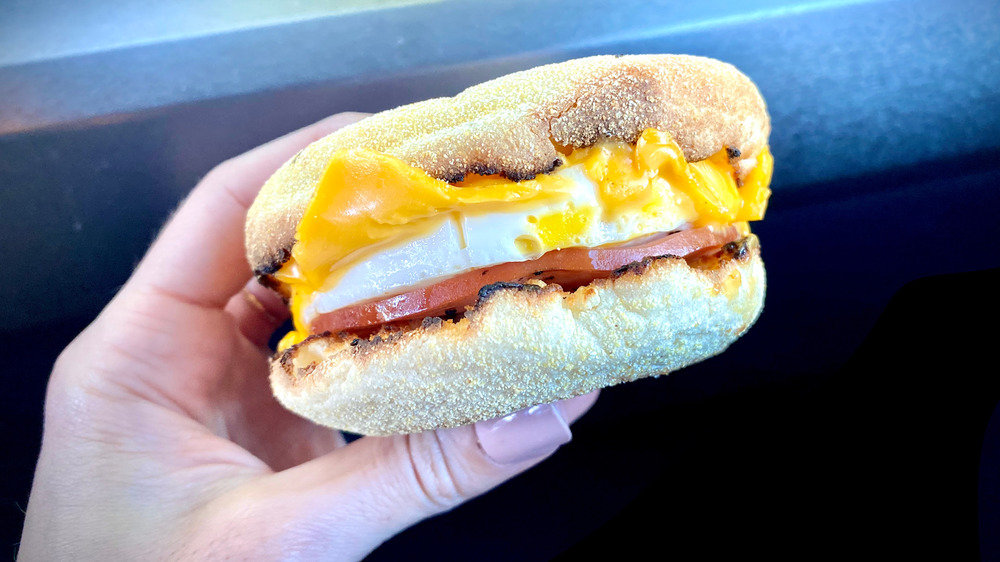 Shutterstock
Home-cooked breakfasts are great but fast food breakfasts are even better. Or at least they are on those days when you're craving something fast and delicious which is also often the perfect combination of cheesy, greasy, and crispy. A lot of people agree, with the Centers for Disease Control and Prevention (CDC) reporting in 2018 that nearly a quarter of Americans choose fast food for their a.m. orders. The drive-thru menu at most places has something for everyone, too, whether you're in the mood for fluffy pancakes dripping in golden syrup, sizzling hot hash browns, or the perfect breakfast sandwich (or all of the above). 
Mashed surveyed more than 29,000 people worldwide on which fast food restaurant (McDonald's, Chick-fil-A, Burger King, Wendy's, or "other") has the best breakfast. According to the YouTube poll results, while each of the above chains got their fair share of votes, there's one morning menu that reigns supreme. Hint: Ba-da-bum-bah-bah, over half of respondents are loving it.
Most people want McDonald's in the morning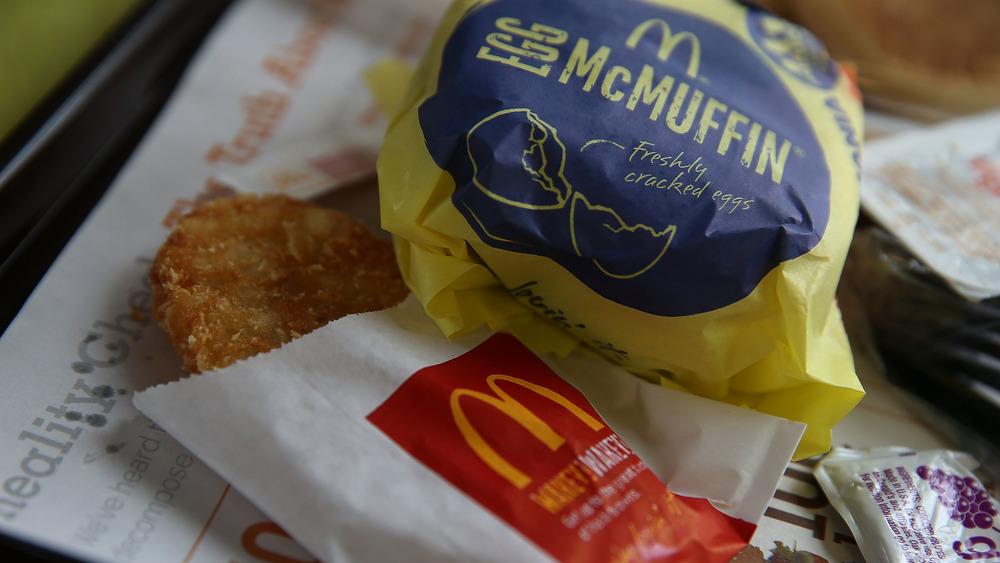 Justin Sullivan/Getty Images
It's no surprise that McDonald's breakfast won the hearts of nearly 60 percent of survey respondents (59 percent, to be exact). After all, the popular chain was the first fast-food restaurant to serve breakfast on a nationwide scale when it launched the Egg McMuffin in the early 1970s (via TheRecipe). Ever since, McDonald's breakfast has skyrocketed in popularity and, to top it all off, fans went crazy in 2015 when it announced its new all-day breakfast menu (via Eater). 
While there are plenty of mouthwatering options on McDonald's breakfast menu, from the OG Egg McMuffin to the beloved Big Breakfast platter, many survey respondents commented that it's the hash browns that make the Golden Arches their favorite spot. One person even calls the crispy potatoes "one of life's greatest pleasures." There is, however, one thing that more than a few people don't like about McDonald's: The fast-food chain no longer has its cult-favorite steak, egg, and cheese bagel which many rave was the best breakfast sandwich around.