Gordon Ramsay's New Hamburger Comes With An Outrageous Price Tag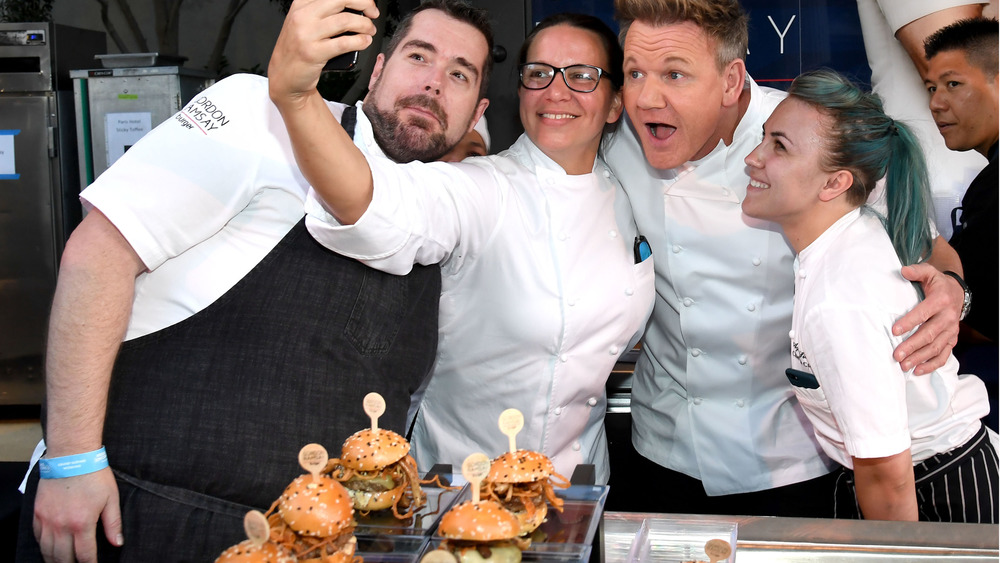 Ethan Miller/Getty Images
Never mind the global pandemic and the blow it has struck to the U.K.'s restaurant industry. Gordon Ramsay is getting ready to sell you a hamburger for £80. (For our U.S. readers, that's $107.)
The pandemic has been brutal to England's restaurants. Dozens of London restaurants have closed permanently (via Eater London). England just went into another COVID-19 lockdown, and restaurants are not allowed to offer dine-in service until December 2 (via BBC). When that day comes, Ramsay and his high-priced burger will be ready. He's opening a Gordon Ramsay Burger in London's luxurious Harrod's department store on December 4 (via CornwallLive).
Ramsay announced the restaurant's opening on Instagram. "This is going to be a burger experience like no other, as we've really elevated our patties using the most incredible mix of the U.K.'s best cuts of meat."
One burger experience that might compare to the new Gordon Ramsay Burger at Harrod's is the burger joint by the same name inside Planet Hollywood in Las Vegas. However, judging from the menu, the experience at the Vegas Gordon Ramsay Burger is a more affordable affair. The top-end burger sells for a mere $25.99.
Ramsay's burgers are stacked tall with inventive fixings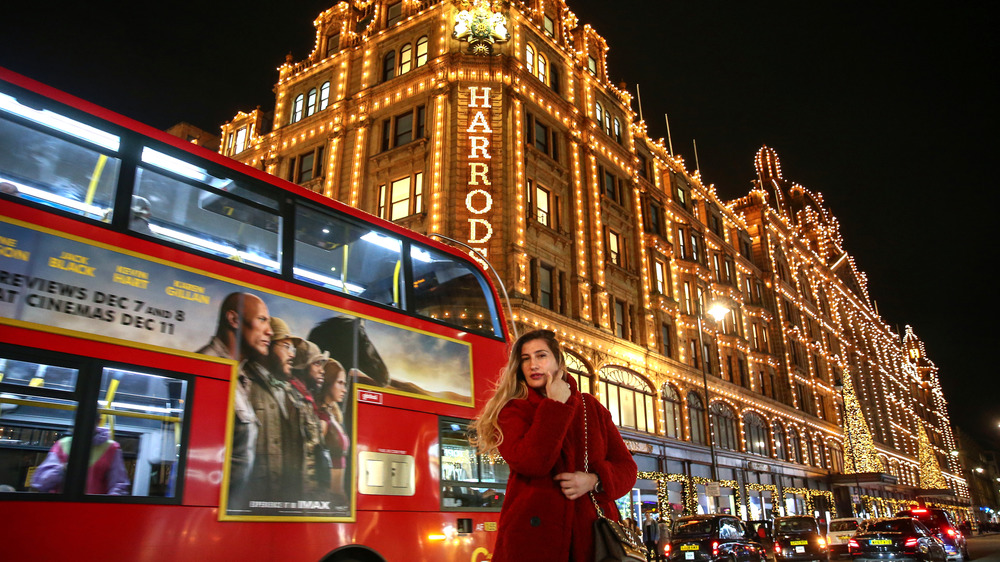 Hollie Adams/Getty Images
The trend in London's gourmet hamburgers these days is stripped down. The only elements in some of the city's hippest burgers are patty, cheese, and sauce (via Eater London). Ramsay won't be following the trend at Gordon Ramsay Burger in Harrod's. Instead, he will take us back a decade or more, to a time when burgers stacked tall with inventive fixings were all the rage (via Eater London). In Ramsay's defense, the new burger restaurant claims on its website to be "a taste of America" rather than the latest in London fashion.
The most expensive burger at Ramsay's London burger joint will be the £80 Wagyu burger, according to Eater London. Wagyu is a Japanese cattle breed whose steaks are so rich and tender it puts Angus to shame (via Robb Report). In addition to the Wagyu sirloin, Ramsay's pricey burger comes with truffle cheese, cep mayonnaise, and black truffle. For more budget-minded diners, Ramsay's new restaurant will offer a lobster and shrimp burger for £42 ($56). Eater London reports that the lowest-end burger will be £24 ($32).
These may be excellent hamburgers — for some people. The rest of us will always have the McDonald's dollar menu.