The Unusual Condiment Patrick Mahomes Puts On His Thanksgiving Turkey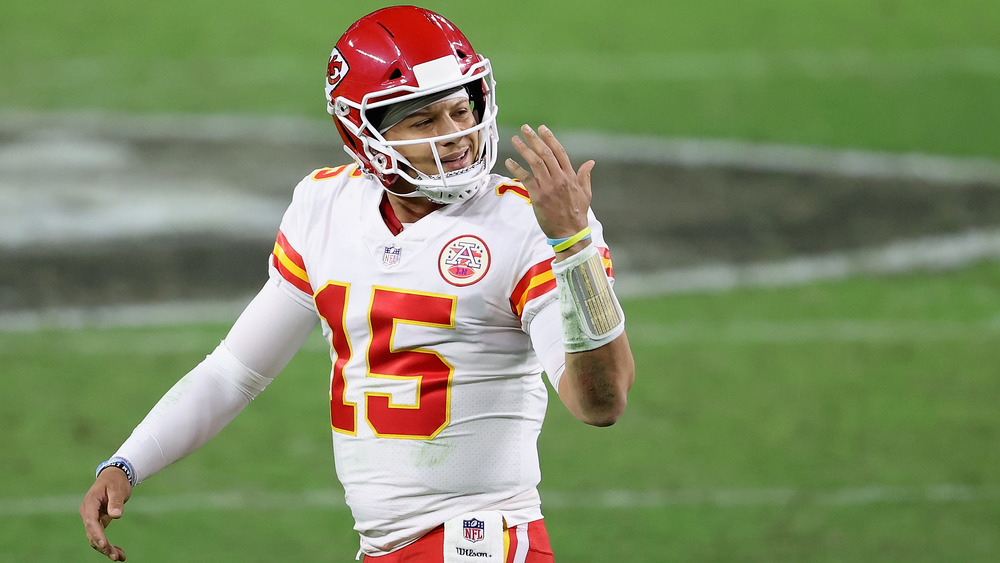 Christian Petersen/Getty Images
As Americans prepare to feast upon turkeys, a disquieting thought may penetrate their quarantined attempt at a holiday: Patrick Mahomes, the quarterback for the Kansas City Chiefs, enjoys his Thanksgiving dinner doused in...ketchup.
While talking to KCSP 610 Sports Radio on the Nov. 23, one of the presenters told Mahomes: "Everybody always talks about how you put ketchup on everything. Tell me you don't put it on turkey." After the briefest pause, Mahomes admitted he did, "Come on! You have to put ketchup on that. Turkey and ham!" 
Confusion and disgust followed. Fansided headlined their coverage with "Patrick Mahomes threatens to ruin his Thanksgiving dinner with excessive ketchup." The presenters of Good Morning Football, a morning program on the NFL network, largely agreed that in squelching the red stuff on turkey, Mahomes went too far with his ketchup obsession.
During their debate, the point arose that Guy Fieri, a fan of the Las Vegas Raiders, stated that there shouldn't be a problem with Patrick Mahomes pouring ketchup upon his steaks. When asked about Mahomes' taste in a conversation with The Ringer, Fieri said "Quite honestly, it's your food and it's your choice and it's your palette. And that's what you like? Do what you want." After all, it's not as if he's wasting a fillet by grinding it into a hamburger. He's enjoying the meat, just on the terms of his palette.
So, we return our turkey to unperturbed. Patrick Mahomes' Thanksgiving dinner really isn't much of our business.
Patrick Mahomes' favorite condiment is ketchup — not just for Thanksgiving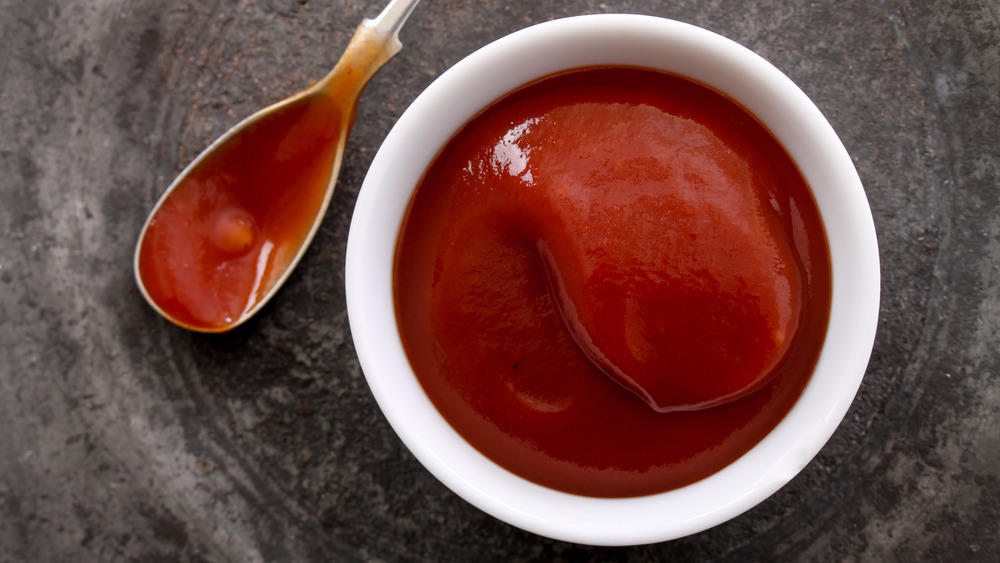 Shutterstock
Still, Patrick Mahomes has become very outspoken about his love of ketchup. It first came to light in a 2018 profile written by ESPN. When asked how fame has changed his life, Mahomes answered that it means he eats less ketchup. Apparently, he would receive bottles of ketchup for his birthday. But, as he became famous and felt everyone's eyes on him, Mahomes began to feel a bit embarrassed about asking for ketchup at restaurants.
About a month after the piece aired, Hunt's Ketchup signed Mahomes as a brand ambassador because, as Conagra Brands noted, they heard that he used ketchup for everything, from steak to mac and cheese. Following this, he and his love of ketchup became an intertwined brand. Mahomes grew more candid about how long and deep the taste ran for him. His blood is Hunt's and he is proud. InsideHook learned from him that he used to make sandwiches consisting of only bread and ketchup. "I used to get teased about it all the time because people thought it was very strange that I didn't put any ham, turkey or anything else on it, just ketchup and bread," he explained. "I grew out of it, so, I don't do that anymore."
While one may have worries about his nutrition, the pushback resembles the reactions that people gave the young Mahomes: it's weird and childish, so don't. That said, all these articles end with admitting a star quarterback can do what he wants.