Here's How You Can Watch Every Season Of The Great British Baking Show
We may receive a commission on purchases made from links.
We call it The Great British Baking Show, our friends across the pond call it The Great British Bake-Off, but no matter what you call it, there's no denying that the quaint cooking show has stolen the hearts of many. According to Radio Times, nearly 8 million people tuned into the show's current season premiere earlier this fall, and that's not even including all of the people who streamed it after. There's just something about the delicious desserts, the friendly-yet-heated competition, and the judges' charming British accents that has fans clamoring for more.
Fortunately, if you want to catch up on the current season or binge-watch past episodes, there are a few places where you can stream The Great British Baking Show online. While you'll have to pay for most, it'll be worth it to find out who can bake the most drool-worthy, most over-the-top cake that impresses even Paul. On your marks, get set, bake!
It's on more than just Netflix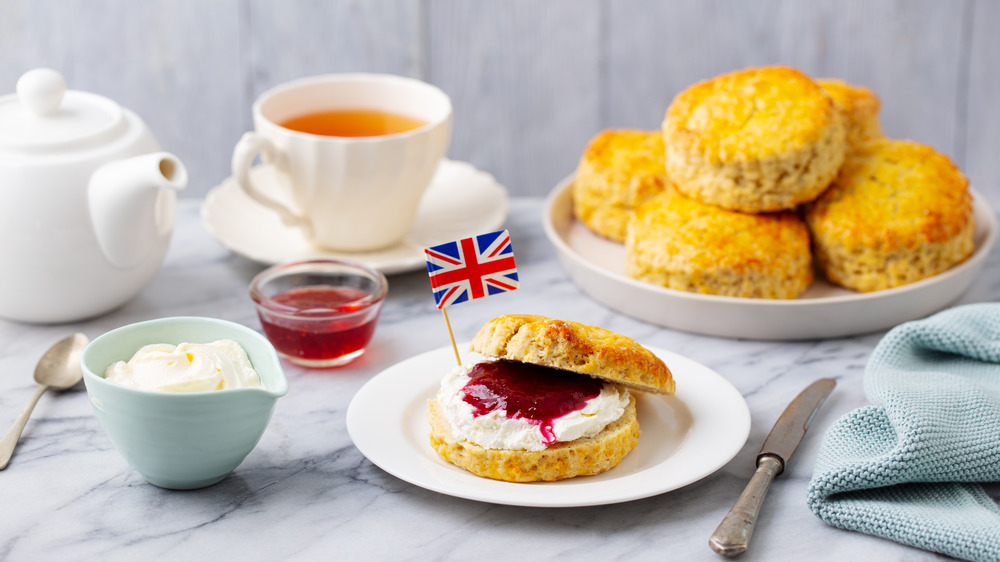 Shutterstock
As the most popular streaming service in the U.S. (with more than 72 million subscribers and nearly 14,000 titles, per BGR), Netflix is likely the spot where many people will choose to get their fix of the culinary competition. Eight seasons of The Great British Baking Show are currently available on Netflix, and the long-awaited finale of the current season (which is season 11) will drop on the streaming service in the U.S. on Friday, November 27. 
If you don't have a Netflix account, however, or if you want to watch the first two seasons (which aren't on Netflix), fear not — there are a few other ways for you to tune into the popular show. You can stream all seasons of The Great British Baking Show on PBS.com in certain areas (local streaming rules and regulations apply). The network has exclusive rights to the first two seasons as well, which is why PBS is the only place where you'll be able to find those episodes, Variety reports. To watch, you can sign up for a free seven-day trial of PBS Living, after which it costs $2.99 per month.