Breakfast Cereal Doughnuts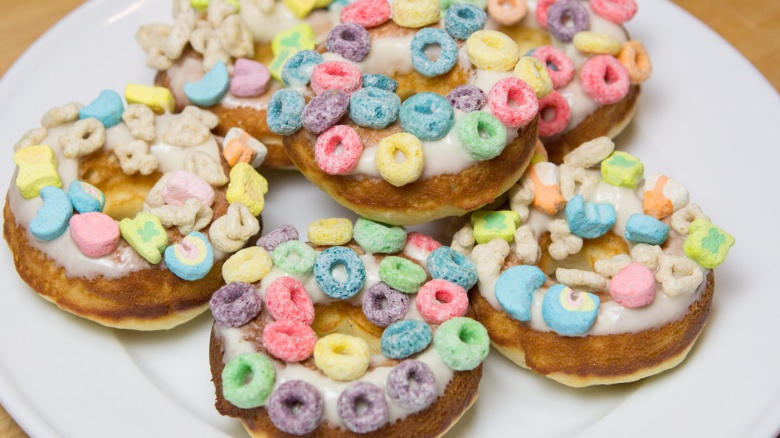 Prep time: 10 minutes. Cook time: 7 minutes. Servings: Makes 6 doughnuts.
With entire Instagram feeds dedicated to them and legions of fans everywhere, doughnuts are largely considered the a.m. sweet pastry of choice. These delectable treats are often made with yeast before getting deep fried and decorated with glaze. Yeast doughnuts are great and all when you have a few hours to spare. Unfortunately, craving doughnuts and having tons of time to make them are two things that don't often coincide. While the ones made the old-fashioned way are classic, I'd like to propose a delicious shortcut to give you what you want in a fraction of the time.
Enter baked doughnuts. Yep. Instead of yeast, these cake alternatives are leavened with baking powder and finish in the oven in less than 10 minutes. Without the long rise or the messy deep frying, you'll have plenty of time to bake your doughnuts, glaze them, and devour them.
These baked doughnuts are made with an easy homemade buttermilk — aka milk curdled with vinegar — and freshly grated nutmeg to achieve that irresistible bakery taste. Melted butter and egg lend richness, while a touch of vanilla extract and honey adds deep, sweet flavor. The simple vanilla glaze is made with just three ingredients while your doughnuts cool. Decorate them with beloved cereals from your childhood and you'll have yourself a new breakfast selection go-to. I have fond memories of Lucky Charms and Fruit Loops myself.
Ingredients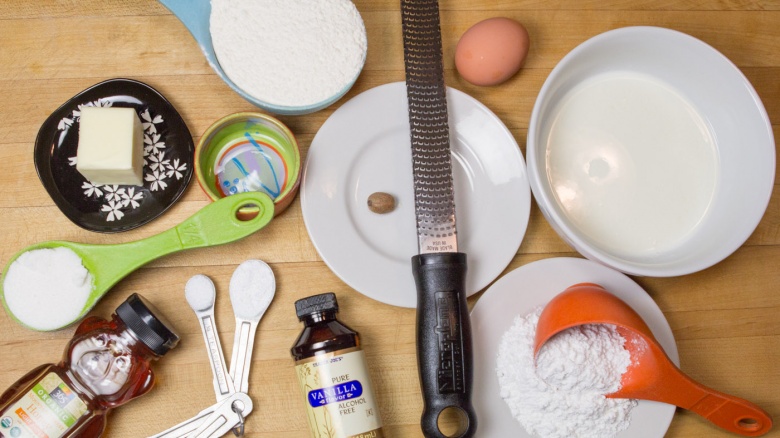 Shopping list
⅓ cup plus 1 tablespoon whole milk, more for glaze
1 teaspoon distilled white vinegar
3 tablespoons unsalted butter plus more for greasing pan
1 cup all-purpose flour
1 teaspoon baking powder
⅛ teaspoon grated nutmeg
¼ cup granulated sugar
2 tablespoons honey
2 teaspoons vanilla extract, divided
1 large egg
kosher salt
½ cup confectioner's sugar
your favorite breakfast cereal (optional)
Equipment
Prepare ingredients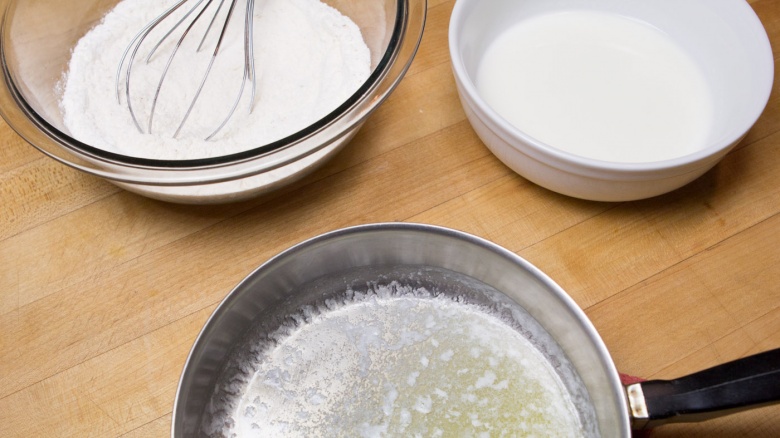 Preheat the oven to 400°. In a small bowl, whisk together whole milk and vinegar. Set aside for about 5 minutes. Meanwhile, in a small pan, melt the butter over medium-low heat, then set aside to cool slightly. In a large bowl, whisk together the flour, baking powder, ⅛ teaspoon of freshly grated nutmeg, and ¼ teaspoon kosher salt.
Start wet ingredients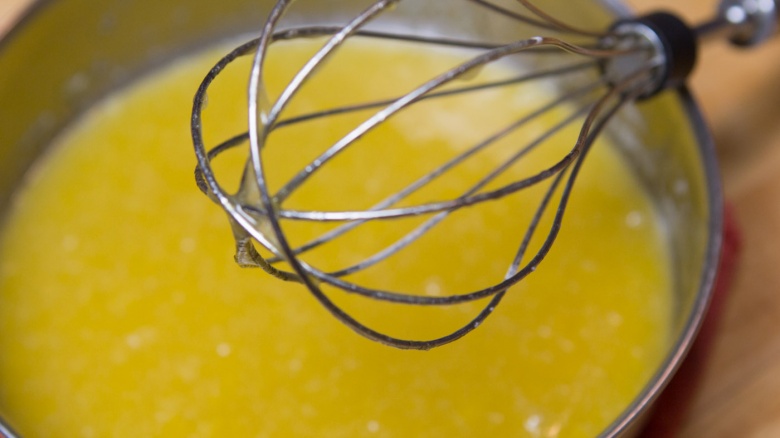 Add the sugar, honey, 1 teaspoon vanilla extract, and 1 egg to the cooled butter, and whisk to combine.
Finish wet ingredients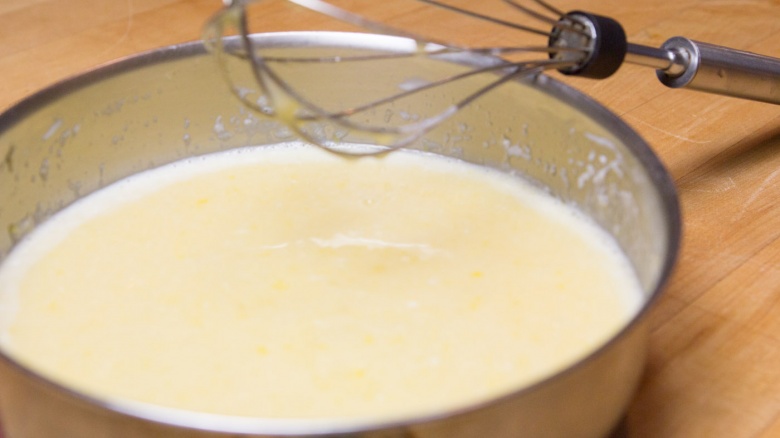 Add the curdled milk to the butter mixture and whisk to combine.
Mix batter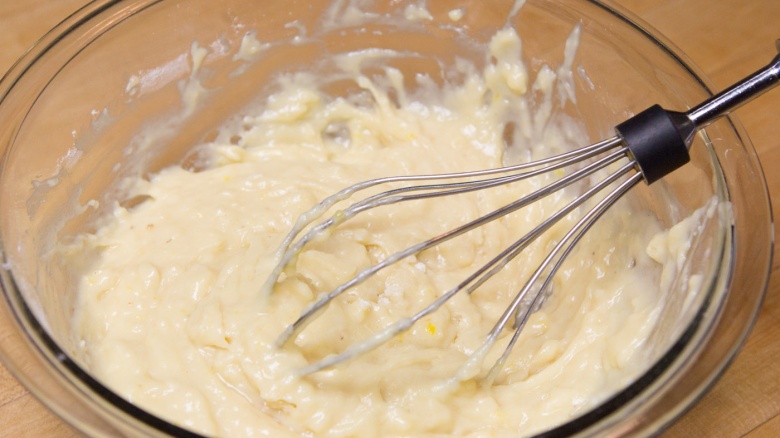 Add the wet ingredients to the bowl with the dry ingredients and whisk until just combined.
Fill doughnut pan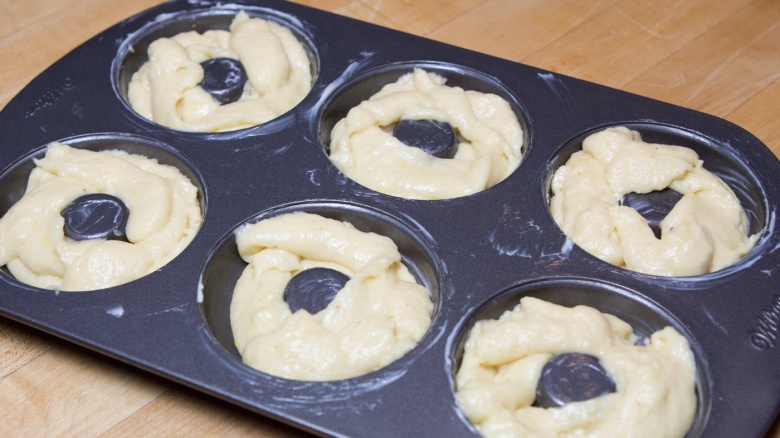 Grease the pan thoroughly with butter. Using a small spoon or piping bag, fill the pan with the batter, dividing evenly.
Bake doughnuts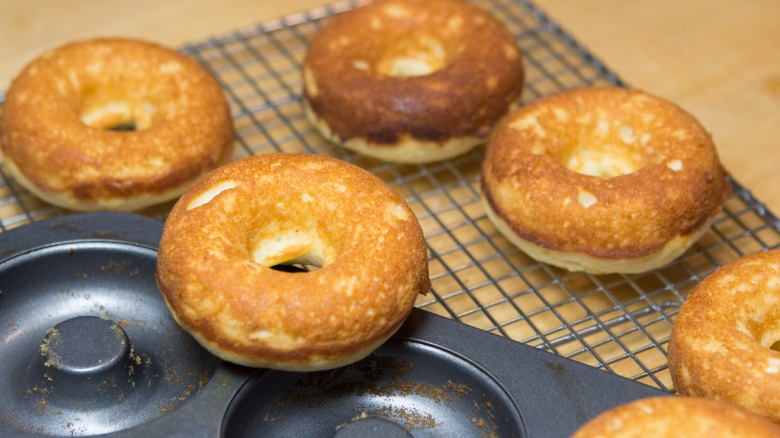 Transfer the doughnuts to the middle rack of the oven and bake until light golden, about 7 minutes. Remove and set aside on a rack to cool completely.
Make glaze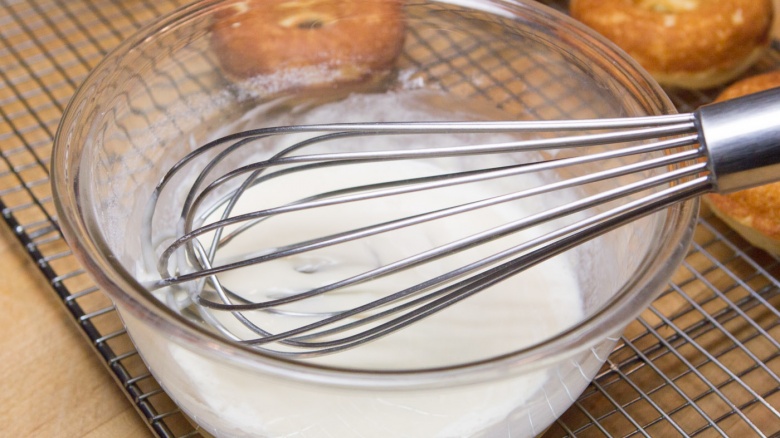 While the doughnuts cool, whisk together 1-2 tablespoons of milk and 1 teaspoon of vanilla extract in a medium bowl, then gradually whisk in the confectioner's sugar. If the glaze is too thick, add a little more milk.
Decorate doughnuts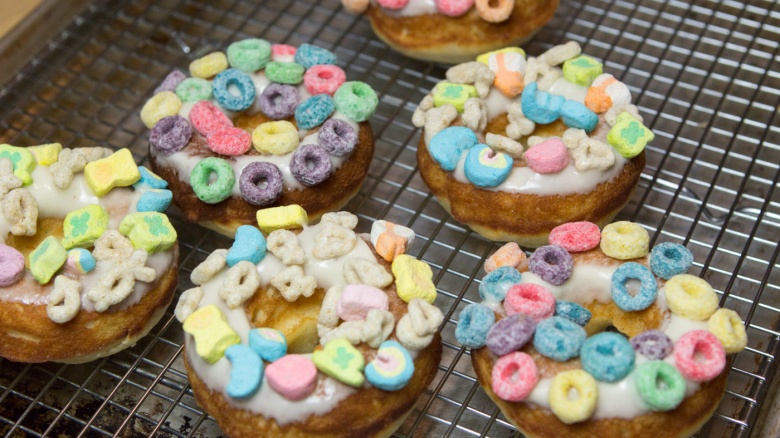 Working one at a time, dip one side of the cooled doughnuts into the glaze, then quickly decorate with your favorite breakfast cereal if desired!