Everything You Need To Know About Mariah Carey's New Cookie Company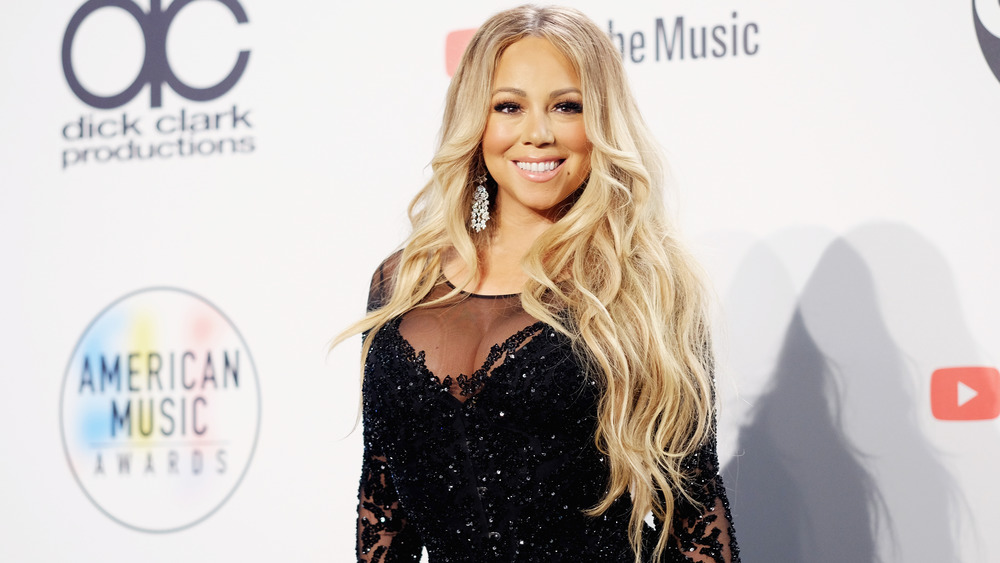 Matthew Simmons/Getty Images
The Christmas queen strikes again, and this time with one extra delicious treat. Just in time for the Christmas season, Mariah Carey will be releasing her very special virtual cookie company named Mariah's Cookies, according to Food & Wine. Since the release of her hit song "All I Want For Christmas" in 1994, Carey has been forever tied to the season with people waiting for her to announce that it's time to kick off the holiday soon after Thanksgiving, according to CNN. 
So, what better time to launch her cookie business than during the jolliest time of the year? Mariah's Cookies will be available in several select cities and will feature some limited time holiday flavors in addition to its year-round mainstays (via Food & Wine and Los Angeles Magazine). According to Los Angeles Magazine, the holiday cookie flavors will include things like gingerbread, white chocolate-cranberry, and pumpkin. If these aren't to your liking, Food & Wine reports you can also have your pick from their chocolate chunk, triple chocolate chunk, heath bar, lemon cooler, and spiced oatmeal raisin varieties. The cookies will be available for delivery via third-party apps like DoorDash, Grubhub, Postmates, and UberEats.
A little history on holiday cookie traditions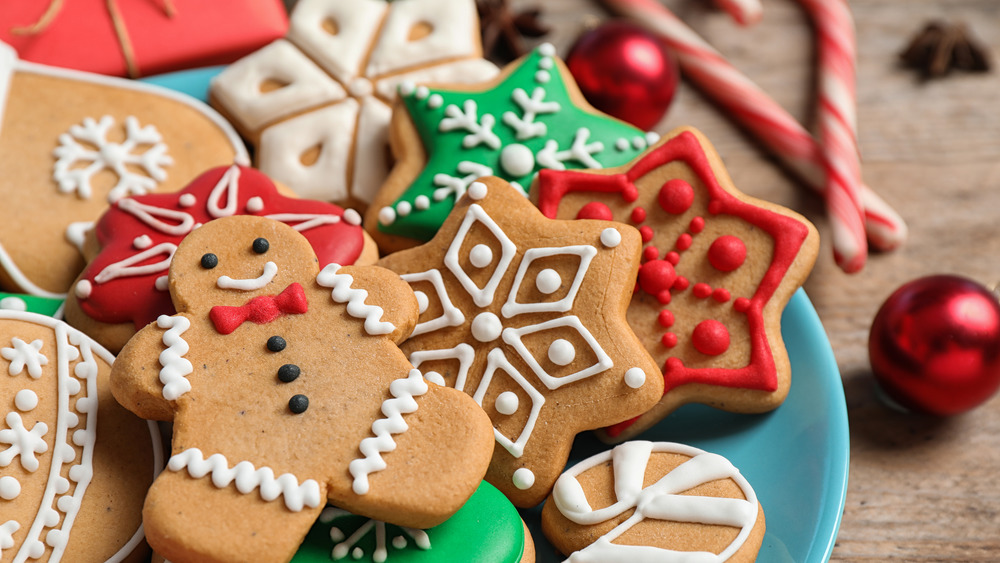 Shutterstock
Mariah Carey's dive into the cookie tradition may make you wonder why we gift them and leave them for Santa anyways. According to Culturally Ours, the act of giving food at the beginning of the winter season was a tradition that was marked by the beginning of the winter solstice during the tenth and 11th centuries. Upon the creation of the trade routes that ushered in and aided the age of travel between the West and East, new foods and techniques began to emerge and make their way to the kitchen and dinner table. Culturally Ours explains that desserts began to grow in popularity, but were seen as a bit of a luxurious treat that was shared with family since they were not easy to make.
During Christmastime, many would bake nonstop to have things like cookies stockpiled for the eventual visit of guests, who would receive them as a gift. The tradition of leaving cookies for Santa is said to be rooted around the food that children would leave for Saint Nicholas (who was a bishop in the third century). But, it wasn't until the Great Depression, Culturally Ours explains, that the tradition of leaving cookies for Santa truly began. Times were tough and Great Depression-era parents wanted to encourage kindness and generosity in their children despite the hardships and scarcity they faced.