The Real Reason McDonald's Has Stopped Making Salads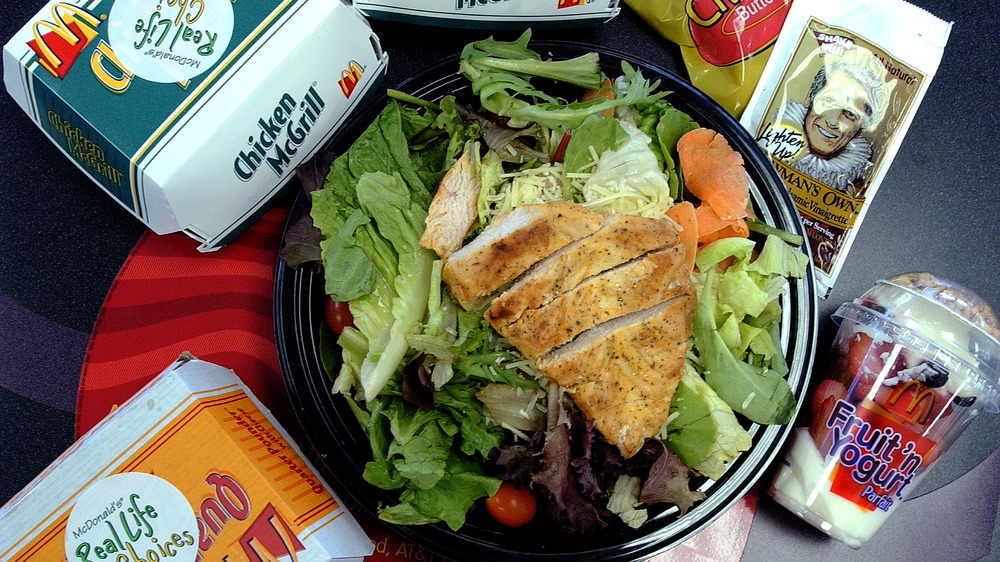 Stephen Chernin/Getty Images
The coronavirus pandemic has changed countless lives in countless ways, but perhaps one of the strangest is the loss of salads on the McDonald's menu (via Business Insider). While it might seem odd that during this time when we're all trying to stay healthy, McDonald's has removed some of the healthier options from its menu, it's actually a strategic move to combat the negative effects of COVID-19 on the restaurant industry. 
By cutting salads, all-day breakfasts, bagels, yogurt parfaits, and grilled chicken sandwiches (which represent the chain's least popular menu items) back in March, McDonald's aimed to speed up their service and improve margins without causing major outrage (via The Wall Street Journal). Some of the items, like the Bacon McDouble, vanilla ice cream cones, and chocolate chip cookies, have made a comeback since the initial cut, along with new items like spicy chicken nuggets and the seasonal McRib, but the salads still haven't returned (via CNBC).
What McDonald's has to say about the streamlined menu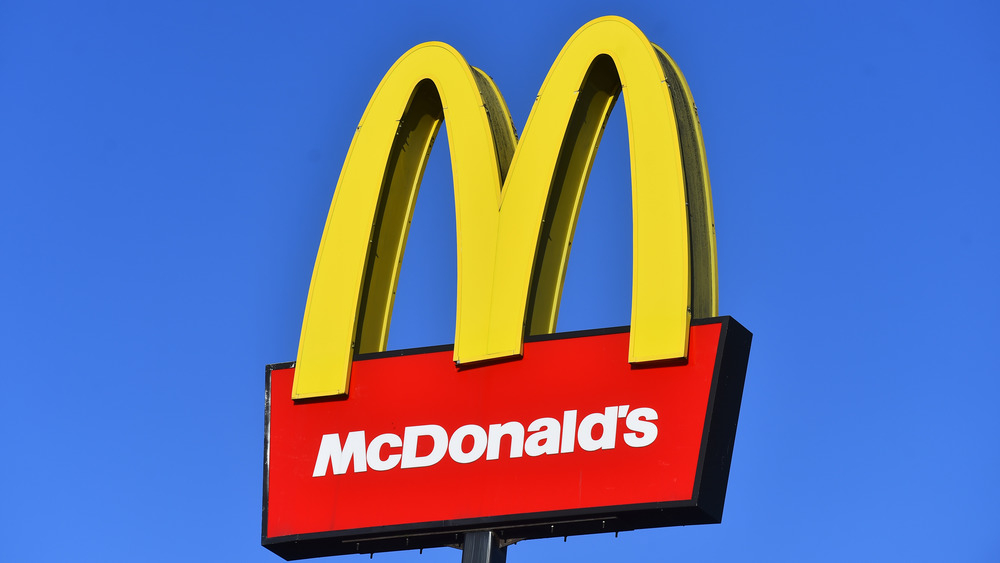 Nathan Stirk/Getty Images
According to Eat This, Not That, these menu changes really have helped McDonald's increase efficiency, since now the restaurant won't need as many ingredients and can more quickly fulfill drive-thru orders. Plus, with so little backlash from customers, it's unlikely that the salads will be returning any time soon (via Business Insider).
The truth is, McDonald's salads weren't really that healthy to begin with, but if another of your favorite menu items was recently cut, it might still make a comeback (like the vanilla ice cream cones have). In a recent statement, a McDonald's USA representative said, "Now, we're reintroducing some of our iconic offerings while keeping our menu streamlined — focusing on expert preparation, great service, and as always, quality ingredients. With customers at the center of everything we do, we'll continue listening to them and evolving our menu to meet their needs" (via CNBC).