Here's How You Can Watch Every Season Of Beat Bobby Flay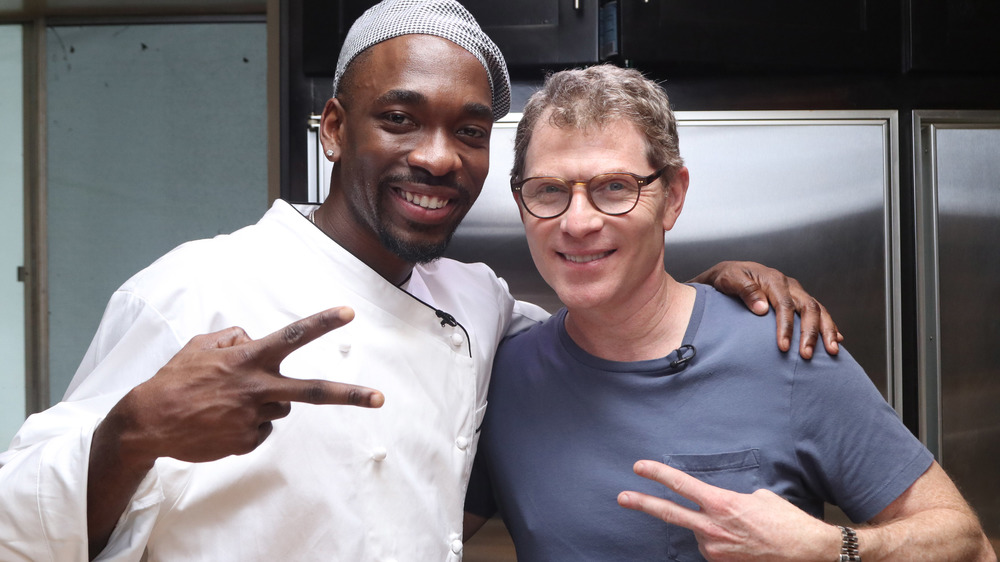 Tommaso Boddi/Getty Images
Beating Bobby Flay in a cooking competition is the equivalent of winning an Olympic gold medal if you are an athlete or an Oscar if you are an actor. In fact, cooking Bobby Flay's culinary tail is the kind of bragging rights every novice and wannabe cook dreams of, and yet few actually realize. The show, Beat Bobby Flay, has been on the air since 2013, and for good reason. Bobby Flay has got quite the chef pedigree. He found success in the kitchen when he was just 17 years old and was shuffled off to the French Culinary Institute (via Food Network). Flay is a three-time James Beard award winner, which means he is pretty amazing.
Flay's show is a combination of cooking hubris and good fun. It starts with two chefs making dishes of their choice. The winner of this cooking competition then goes on to cook against Bobby Flay. But there is one catch, the winning chef of the first cooking round gets to choose what Bobby will be cooking. If you have ever watched the show, you know that the dishes they cook are mouthwatering, and it's tough to beat Flay. If you are a fan of the show or have never watched it but would like to, we've got good news for you. With all the streaming services out there, you can watch Beat Bobby Flay on-demand using quite a few different streaming services, and here's how.
Philo has the most seasons to stream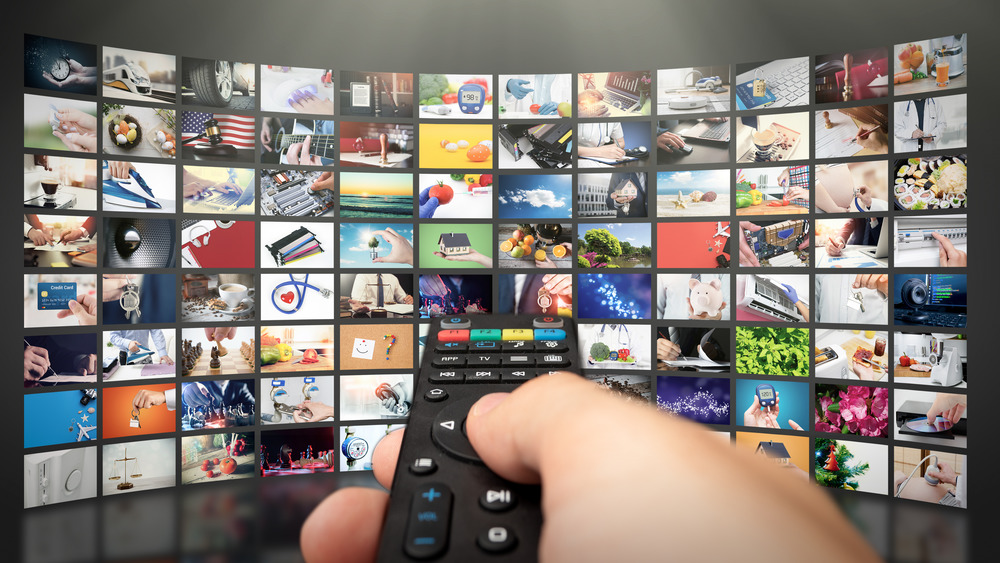 Shutterstock
Beat Bobby Flay is available on a number of streaming services. It actually begs the question: What did we do before streaming services were an option? Luckily, we don't need to answer that question because each 21- minute episode sans commercials, makes Flay's show easy to add to your binge-worthy list. In fact, according to Decider, there are 9 different streaming options that will allow you to catch episodes of Flay dishing it out and serving up some classic dishes against some worthy opponents.
Among the services where you can find seasons of Beat Bobby Flay include Hulu, Philo, Fubo, Food Network, Google Play, Amazon Prime, Youtube, iTunes, and Vudu. Each of these options has its pros and cons. Several of these streaming services require you to be a paid subscriber, while others are only available to buy or rent, regardless of your subscription prowess. Philo seems to have the most, offering 23 seasons to subscribers while Food Network has 3 seasons that are free with ads. Food Network does offer small highlight clips from other seasons as well. Beat Bobby Flay is definitely worth the watch, so if you are a subscriber to any of the services that offer this show, add it to your watch list. You will be glad you did.