The Surprising Way This Great British Baking Show Star Made Culinary History
The Great British Baking Show is one of those concepts that make little sense on paper, but absolutely all the sense when you find yourself inching toward the edge of your seat as you hear the words "On your marks...get set...bake!" The quintessentially British contest has bombarded happy viewers with pies and quiches since 2010, and shows no sign of stopping. It's easy to think that over this admirable time period, the show would have exhausted everything there is to know about baking roughly four times over. Yet somehow, this baking show keeps giving us new heights — and, of course, highly amusing cake disasters. 
Over the years, the show has seen plenty of contestants with highly varying skill sets. These Great British Baking Show alumni have eventually left the show to carry on their baking lives. However, that doesn't nearly always mean that they fade into obscurity. In fact, one Great British Baking Show star just made culinary history in an extremely surprising way. 

Great British Baking Show alum creates new mince pie creation that contains cannabis extract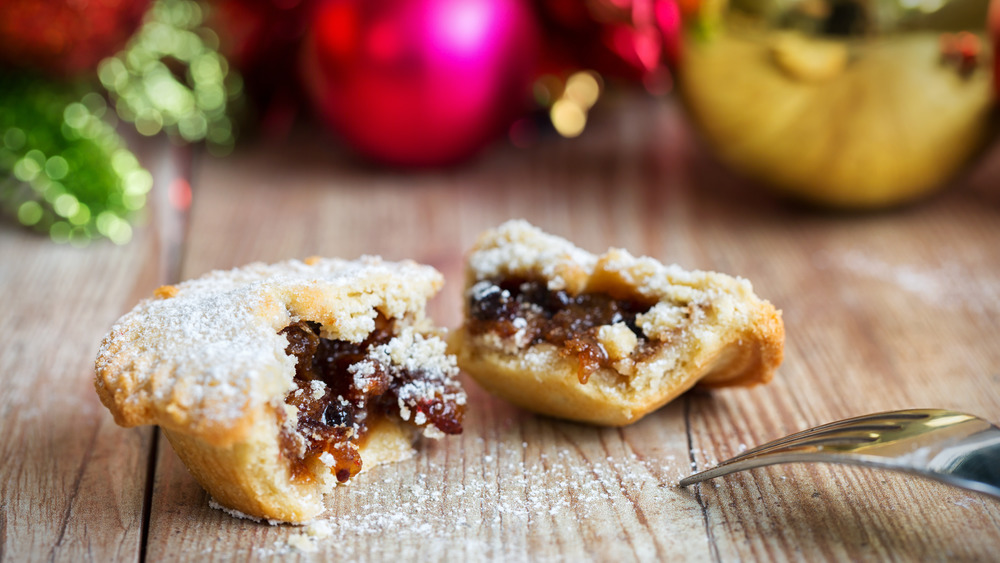 Shutterstock
Fans of The Great British Baking Show season four, may remember Howard Middleton, the council officer from Sheffield. Per The Star, Middleton surprised the judges by using hemp flour in his works, and it looks like he has retained his interest in the plant since leaving the show behind. In fact, he has just created a recipe for a mince pie that's not just vegan-friendly and gluten-free — it actually contains cannabis extract. Granted, CBD-infused foods were not exactly invented this week, but Middleton's particular pie dish is reportedly the world's first mince pie of this particular variety.  
Middleton's recipe is a sweet treat that features citrus fruits, almonds and vegan-friendly minced "meat" — but the real kicker, of course, are hemp-themed ingredients it contains. Not only does he use hemp flour and hemp oil, but he also recommends a topping that combines icing sugar and green food coloring with an optional dose of CBD oil.
The Baking Show star created the recipe in partnership with the retailing company ActivelyCBD, and their wholesale manager Jonathan Thorpe has plenty of praise for the baker. "Howard is a hero of ours thanks to his attitude in the kitchen, working with a variety of different ingredients to suit individuals' dietary requirements and tastes," Thorpe said. "The mince pie recipe he has created is simply showstopping — and your gluten-free and vegan friends can enjoy them too."