The Holiday Dish That People Hate Cooking The Most On Christmas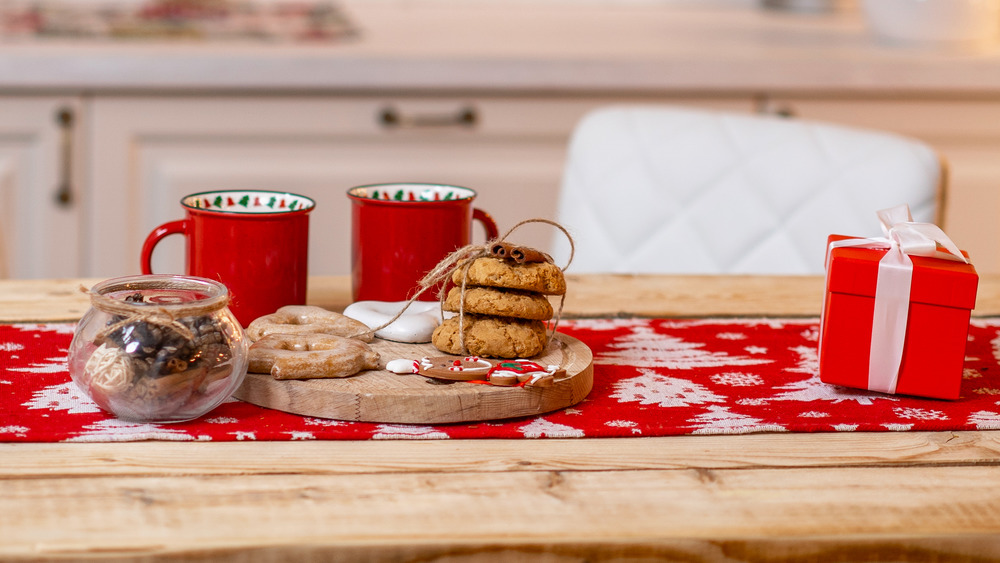 Shutterstock
Christmas might be the most wonderful time of the year, but it can also be the most stressful, particularly if your family version of the holiday season is built around a traditional feast. Depending on which holiday tradition your family might choose to honor, your meal could feature a roast of some kind (turkey? Ham? Goose? Duck, anyone?), a baked seafood dish, as many sides as your dining and side tables can hold, as well as traditional desserts from gingerbread houses, to Christmas fruit cake, mince pies, plum puddings, Christmas cookies (American sugar and German lebkuchen), stollen, or a Bûche de Noël or Yule log.
And while some of us thrive on the high of having to pull together a challenging meal for a demanding audience, others would just as soon get take out from the local fast food or Chinese takeout to kick start the holiday season. It might make you feel better to know that there are other folks out there that get the same feels you do when your turn to prepare the holiday meal comes around. But what dishes are most likely to send you screaming into your candy cane-themed pillow? We asked around and found out. Specifically, Mashed asked 656 people about the Christmas dish they most dread making.
Mashed readers share the Christmas foods they least enjoy making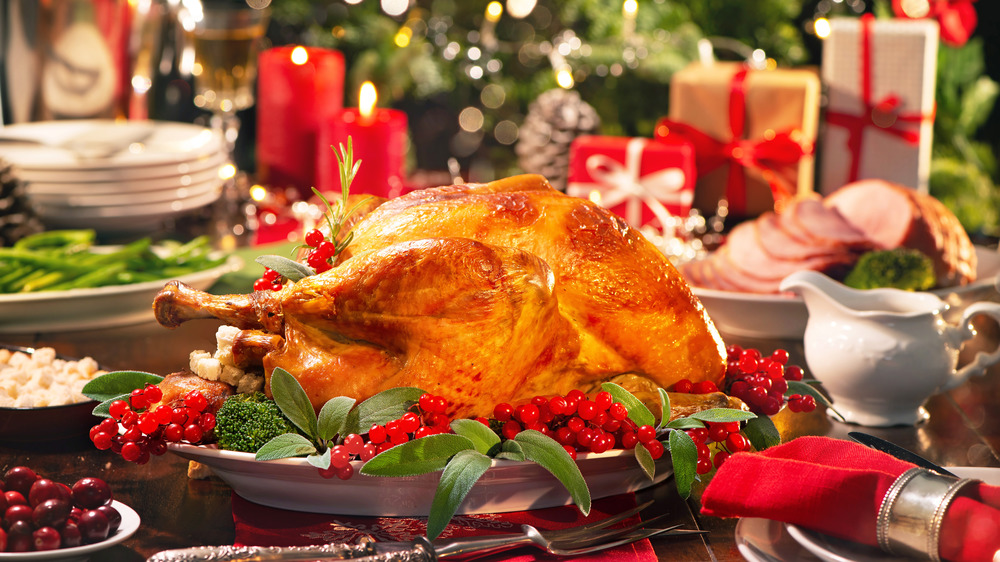 Shutterstock
The list of responses was not exactly short and sparse. On top, with 29.12 percent of the vote was the fowl that everyone feared: turkey. We're not exactly surprised by this outcome, especially since we know from Thanksgiving, that turkey is a notoriously fickle bird that can, in the wrong hands, become dry and flavorless. Coming in second is the Buche de Noel or Yule log, which is made with a rolled sponge and filled with mousse or buttercream. If the thought of doing a roll doesn't fill you with a bit of trepidation – then dolling up that roll with chocolate ganache frosting, marzipan, or meringue mushrooms just might. It would also make you a braver soul than just over 25 percent of respondents. 
At a distant third is pumpkin pie (15.40 percent), followed by ham (11.43 percent); stuffing (8.69 percent), and iced sugar cookies (6.40 percent). Other dishes that made the list include deviled eggs, cranberry sauce, prime rib, fruit cakes, and green bean casseroles. Another 3.66 percent of people chose "Other" and specified the food. Answers included "anything not vegan," "anything," and "jello salad," which can basically contain anything.
So if you're someone that's looking at the kitchen with trepidation, counting down the days until its holiday feast-time once again, know that you're not alone. There are plenty of folks out there that are with you in the spirit of a culinary Grinch.