The Difference Between Royal Icing And Buttercream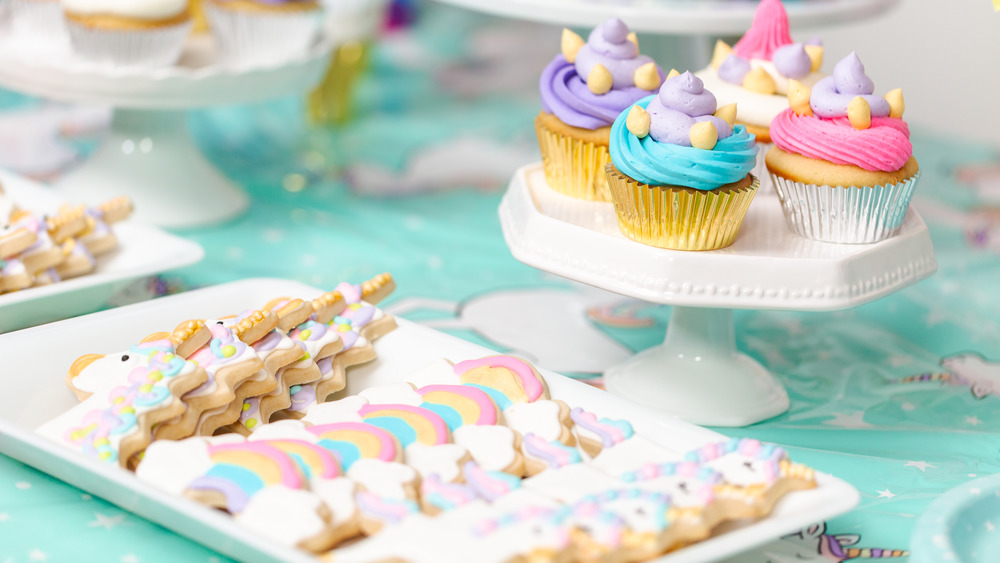 Shutterstock
Nothing speaks to childhood nostalgia the way that cake does. The late Julia Child summed it up perfectly in her famous quote: "A party without cake is just a meeting." But, the element of the cake that gets everyone really going is none other than frosting — that magical topping on every delightfully baked round treat. While the jury is still out on people's love for fondant, frosting like buttercream has gotten plenty of love. 
According to Street Sweets, buttercream is their most popular frosting for their custom-made cakes. They cite that many of their clients prefer buttercream because of its taste and robust flavor profile. Although different, royal icing is another type of frosting that can be seen on many different kinds of sweets, albeit it is somewhat stiffer than both buttercream and fondant. But, what is it that makes buttercream and royal icing so different? Do the differences lie in what each can be used for? Or is it related to the components that make up each?
The true difference between buttercream and royal icing lies in how they are made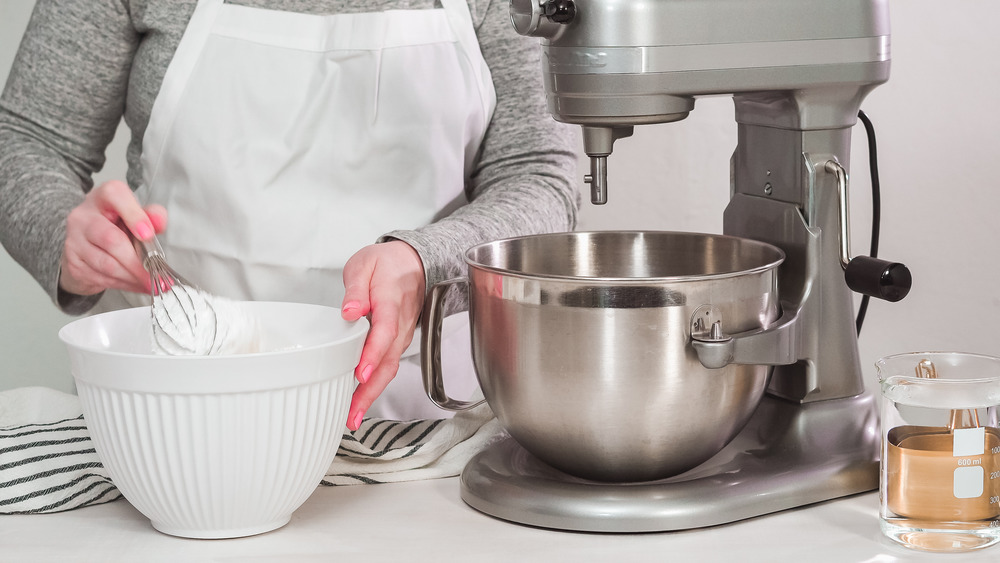 Shutterstock
Regardless of their fantastic frosting capabilities, buttercream and royal icing are not interchangeable when it comes to decorating baked treats like cupcakes and cakes, Our Everyday Life explains. As far as ingredients go, they usually only have one in common — powdered sugar. To make royal icing, you'll need powdered sugar (also known as confectioners' sugar), meringue powder, and water. Real Simple cites that while some recipes use meringue powder, there are other recipes that call for egg whites, and the same end result will be achieved regardless of what is chosen. 
Our Everyday Life says that buttercream uses powdered sugar, milk or cream, an extract (for flavoring), and butter or shortening. Because of how they are made, both will taste somewhat different as well. Buttercream has a creamier taste with flavoring that comes from whatever extract is added, while royal icing is extremely sweet because of its powdered sugar ratio. In terms of consistency, Our Everyday Life reveals that buttercream carries a soft and smooth consistency making it easy to spread. Royal icing, on the other hand, is somewhat thin and stiff making it dry out much faster once it is spread. So depending on what you're baking, one may be a better fit than other.