Costco Shoppers Are Obsessed With These Mini Ice Cream Sandwiches
Whether you want to cool off on a hot summer day or indulge in a quick, sweet snack, ice cream sandwiches have brought smiles to everyone's face for generations. According to Mental Floss, New York City street vendors began selling the treat in the late 1800's for just a penny, and regional variations of the dessert have popped up all across the world in places like Australia, Ireland, Singapore, Israel, Uruguay, Iran, and Vietnam. Now, Costco has thrown their hat into the ice cream sandwich ring with a new version that has social media ablaze.
Instagram user @costcobuys posted a picture of their latest find — a box of vanilla-flavored Mad Minis ice cream sandwiches. The post appeared alongside a caption reading "mini ice cream cookie sandwiches look so good! This comes with 36 ice cream sandwiches that are made with clean, quality ingredients...plus they're only 60 calories each! ($9.49)." 
The post has generated a ton of attention for these ice cream sandwiches, collecting over 2,000 likes, with comments really showing the love. Glowing responses light up the post, ranging from "need these in my life" to "mmm I'm out of ice cream rn too." With all the attention that the internet has shown these new treats, make sure you can grab a box while you can before shoppers snatch all these ice cream sandwiches from shelves!
Costco's perfectly-portioned ice cream sandwiches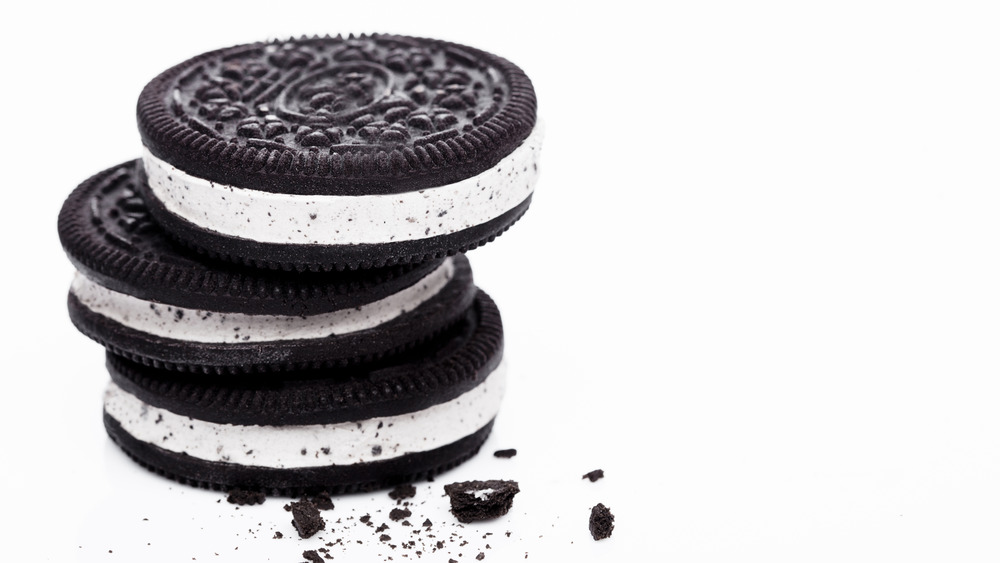 Shutterstock
While everyone loves snacking on ice cream sandwiches, grabbing one too many is much too easy. Luckily, the Mad Mini desserts guarantee to serve up the perfect portions that can win anyone over.
According to Mad Minis, a serving of one ice cream sandwich only comes with 60 calories and five grams of sugar, making them an excellent treat for anyone who needs to stick to a nutritional straight-and-narrow. You might even be able to slip in one of these treats if you stick to a keto diet, too. According to the Harvard School of Public Health, you need to eat less than 50 grams of carbs in a day to maintain ketosis, and a serving of these ice cream sandwiches contains nine carbs, meaning you could still fit one into your routine.
Whether you love a traditional ice cream sandwich or want a dessert that can do your body some favors, look no further than this latest find from Costco. Just make sure to grab a pack during your next shopping trip. No one knows how long the chain plans to carry the ice cream sandwiches, and you don't want to miss out on this sweet deal!