The Chick-Fil-A Secret Menu Item That Has People Most Excited To Try
It's no secret (pun intended) that people are obsessed with secret menus. Whether it's the Fruity Pebbles Frappuccino at Starbucks, the Incredible Hulk at Taco Bell, or the Double Grilled Cheese Burger at Five Guys, plenty of major chains have unlisted items that either never made it to the actual menu or that super fans and employees have concocted on their own. Even Chick-fil-A has a secret menu — and it's full of everything from upgraded chicken sandwiches to fancy milkshakes.
Of all of the most popular Chick-fil-A secret menu items, however, which one are people most excited about? Mashed polled 656 people to find out. Given the choice of the Buffalo Chicken Sandwich, Extra Crispy Waffle Fries, Mac and Cheese Chicken Sandwich, Strawberry Peach Milkshake, and Root Beer Float, there was one order that reigned supreme. Here's what one in five people would order off the popular fast food joint's secret menu the next time they're at the drive-thru.
This Chik-fil-A secret menu item has nothing to do with chicken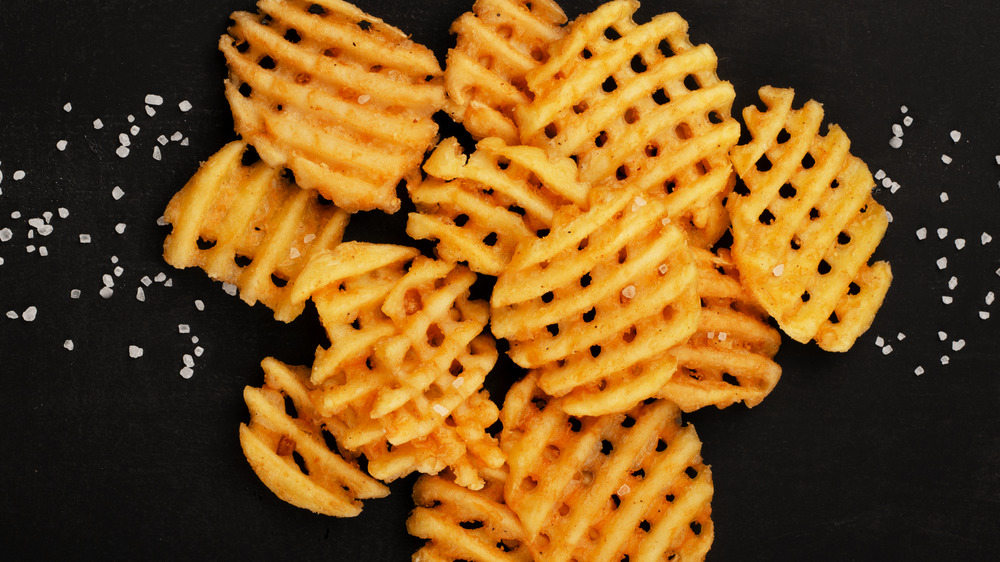 Shutterstock
Despite the fact that Chick-fil-A is famous for, well, its chicken, the most coveted secret menu item isn't meat at all. Rather, it's the Extra Crispy Waffle Fries, which over 20% of people chose as the food they most wanted to try. Essentially, the chain's popular fries are simply fried twice so they're — as the name suggests — extra crispy and crunchy. To order them for yourself, you can ask for "extra crispy waffle fries" or ask for your fries well done.
As for how the other Chick-fil-A secret menu items ranked in the eyes of customers? The Buffalo Chicken Sandwich was the second most popular item, with 19.66% of respondents choosing it as their top pick. Not far behind — and tied for third — were the Mac and Cheese Chicken Sandwich and the Strawberry Peach Milkshake, both with 19.05% of the votes. The Root Beer Float came in last with 15.4% of the votes, followed by "other," which featured the Cookies and Cream Ice Cream Sandwich as the most popular write-in.