The One Ingredient Ina Garten And Rachael Ray Will Never Agree On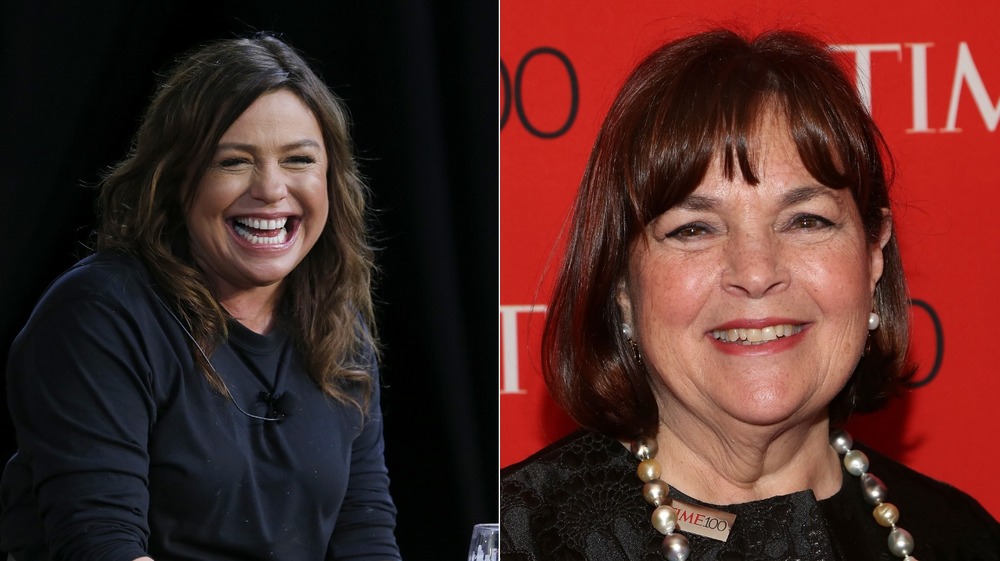 John Lamparski, Taylor Hill/Getty Images
Ina Garten and Rachael Ray are two truly accomplished chefs who can give anyone a run for their money. As per Garten's official website, the chef didn't know she was meant to be in the culinary world until she came across an ad for a food shop called Barefoot Contessa in the Hamptons and decided to purchase it. Over the years, she perfected her craft, wrote cookbooks, appeared on TV, and became a culinary legend.
As for Ray, it all began with a gig at Macy's following which she stayed in the woods and worked as a manager for pubs and eateries until she became a food buyer for a gourmet shop. In order to encourage her customers to buy more items, she came up with a fun class called "30 Minute Meals" that became popular enough for her to work at a TV station and also work on her cookbook (via ABC News.)
Safe to say, both ladies are inspiring and share things in common such as their work to make an impact in the culinary industry. But, there is one thing the pair simply can't agree upon when it comes to cooking. Curious? Here's what you need to know.
Ina Garten and Rachael Ray have differing opinions on mayonnaise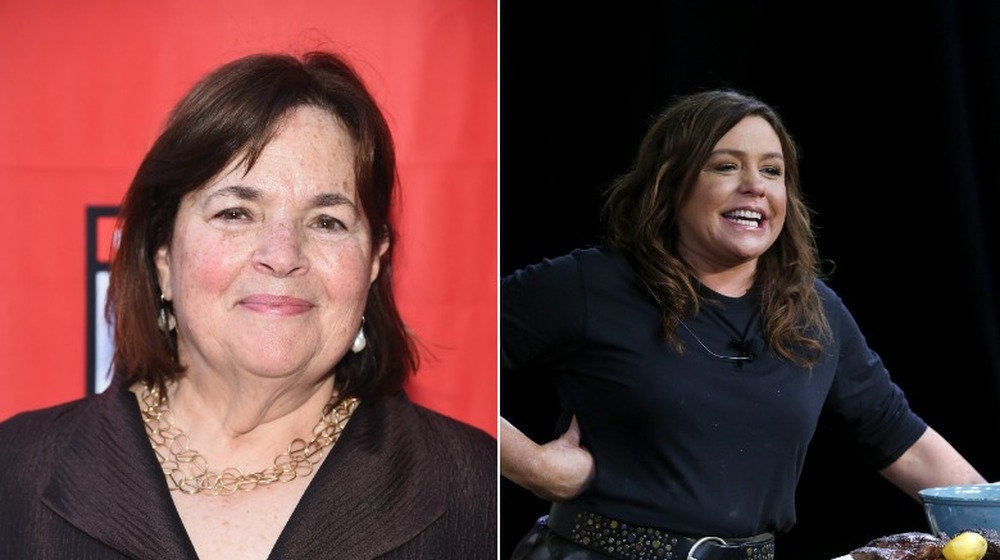 Michael Loccisano, John Lamparski/Getty Images
According to Cheatsheet, while Ina Garten often suggests that her viewers use store-bought and gourmet items, including mayonnaise, for convenience. However, Rachael Ray feels differently and shudders at the idea. "Shelf-stable mayonnaise creeps me out!," she said once before to People, adding that she would choose to make an aioli herself and is fond of aquafaba. She explained that, "It's something about knowing that there's eggs in mayonnaise and that it's sitting on a hot shelf for months and months. It makes me want to retch."
On the other hand, Garten is a fan of the condiment and highly recommends the Hellman's brand on her website. But everyone has at least one food they don't like — Garten is no exception. The reputed chef despises cilantro. "Hate it!" she said on Vice's Munchies podcast, explaining that it tastes like soap to her (Health). Mayonnaise or cilantro, it's clear we all have our aversions!