The Surprising Items You Didn't Know Campbell's Makes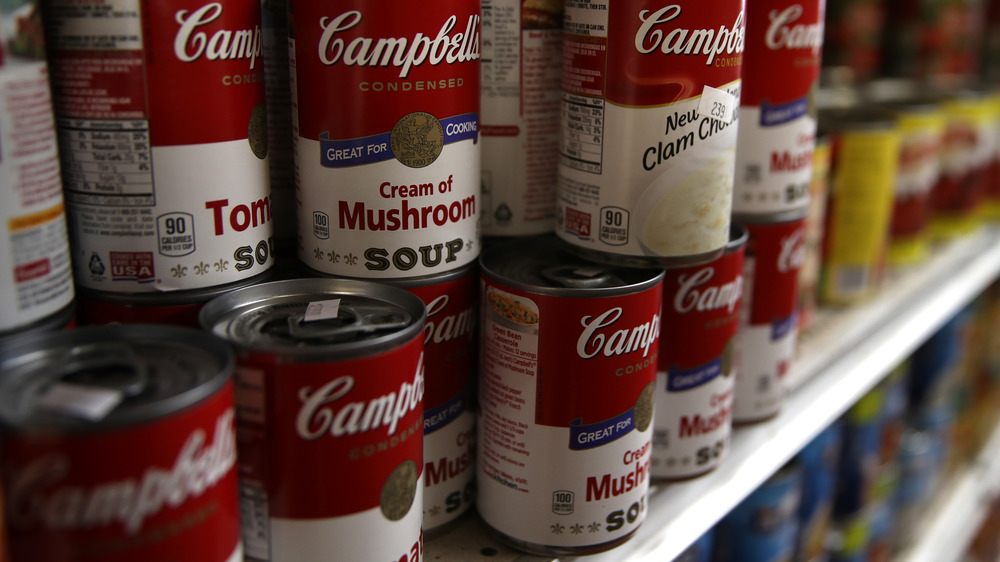 Justin Sullivan/Getty Images
The Campbell Soup Company may be best known for its chicken noodle and tomato soups, as well as its cans' iconic red and white labels (and you might fondly remember the brand's snowman-centric wintertime commercials from the 1990s), but this long-standing food company makes far more than just soup. Over the course of its 150-plus-year history, the Campbell Soup Company has acquired a range of brands and now produces a surprising number of items that you can find in just about every aisle in the grocery store, according to its site.
Campbell's is, of course, the Campbell Soup Company's flagship brand and the name that it uses to market all of its soups — as well as a few other easily identifiable Campbell's products like SpaghettiOs and tomato juice. But did you know that Campbell's also produces V8 vegetable juice? One of the company's very first acquisitions, it purchased V8 in 1948 and grew the brand to be the leading vegetable juice in the U.S. But from that point, there were only many more acquisitions and new brand spin-offs (and all the new products that follow) in the Campbell Soup Company's future.
The Campbell Soup Company cleans up shop, acquiring a wealth of brands over 150-plus years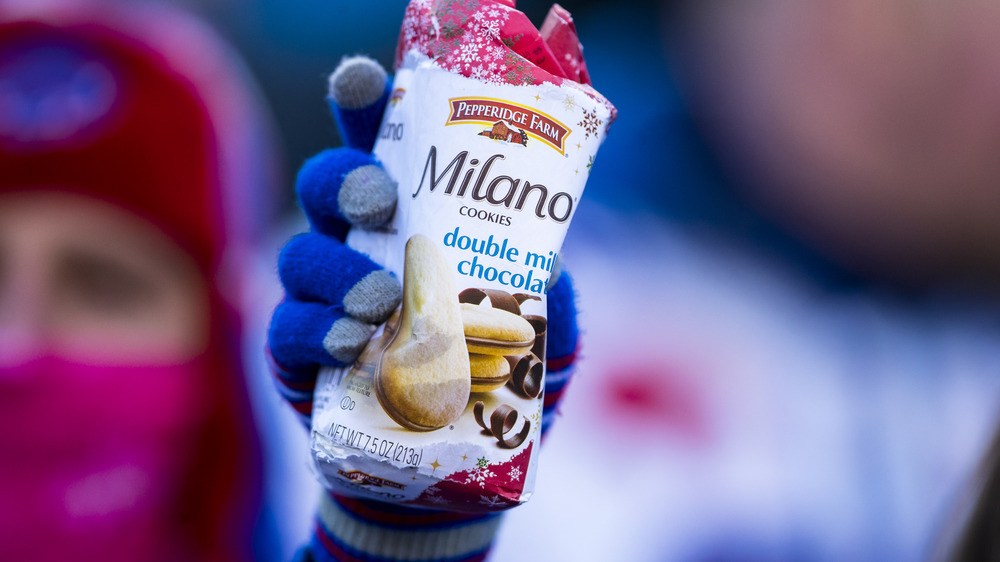 Brett Carlsen/Getty Images
According to TASTE, One of Campbell Soup Company's next acquisitions was Pepperidge Farm, purchased in 1960 for $28 million (or $237 million in today's money). While Pepperidge Farm has a fascinating story in its own right, once it was welcomed into the Campbell Soup Company's fold, the company expanded Pepperidge Farm's line to include the beloved Goldfish cracker, which is now one of the world's most popular snack crackers. The Campbell Soup Company uses the Pepperidge Farm label to sell a variety of breads, other snack crackers, cookies, and refrigerated and frozen dessert items like turnovers and layer cakes, per its site.
While not an acquisition, Campbell Soup Company introduced a new brand to the American public in 1981, Prego. The pasta sauces were based on a Campbell chef's family recipe and Campbell still sells Prego products to this day.
In more recent history, Campbell Soup Company went the baby route and acquired Plum Organics in 2013. The brand currently sells premium, organic baby and toddler foods and snacks. For more organic goodness, it acquired Pacific Foods in 2017 and now sells natural and organic broths, soups, meals, and more under the brand.
From soups to snacks, you can't escape Campbell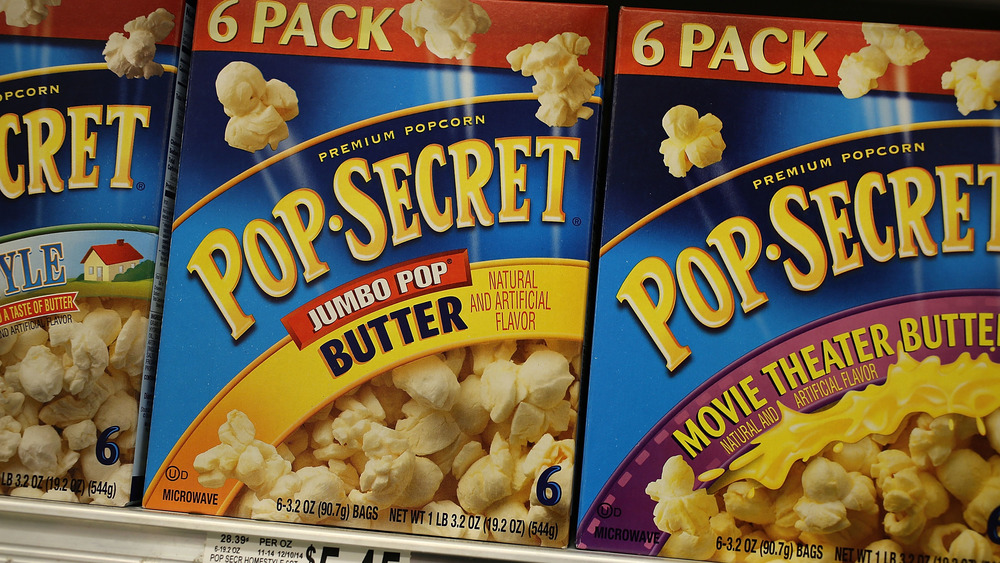 Joe Raedle/Getty Images
One of the biggest additions to the Campbell Soup Company's line-up, though, came in 2018, when Campbell acquired Snyder's-Lance, a snack company that you may not know by name, even though you've probably eaten tons and tons of the company's products, per Food Dive. Pop Secret, Kettle, Cape Cod and Emerald all sit under the Snyder's-Lance umbrella.
At this point, the Campbell Soup Company's reach is so broad that it stretches from the snack aisle, to the soup aisle, all the way over to the international foods aisle. Other items you likely weren't aware that Campbell produced include Pace salsas and Swanson broths, according to its site. And all of this doesn't even touch on the various brands that Campbell Soup Company acquired over its history and then tossed aside at a later date, such as Garden Fresh Gourmet, with its hummus and other dips, and Bolthouse Farms with its smoothies and protein shakes.
All this considered, it's easy to see how AP News reported that this mammoth food company achieves annual sales of approximately $8.69 billion.