Why Cracker Barrel's Mac And Cheese Is The Perfect Comfort Food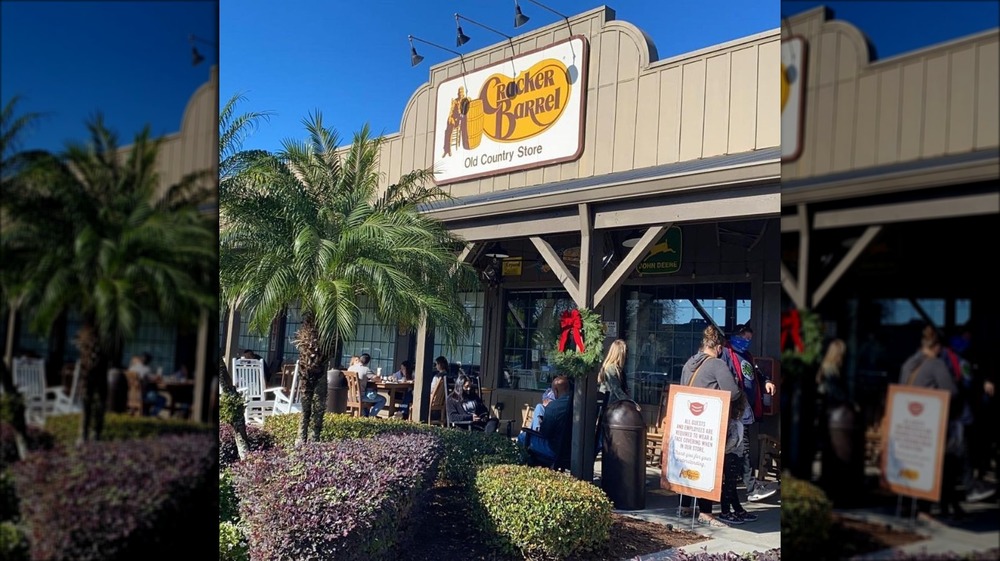 Instagram
Cracker Barrel is one of those places that's perfect to go if you're looking for a bit of Southern comfort food with a huge serving of nostalgia. According to Country Living, when Cracker Barrel opened its first restaurant back in 1969, the brand stayed firm about keeping their ingredients fresh and even something as simple as their cornbread was prepared from scratch.
Cracker Barrel loyalists will agree: One of the best dishes from the brand is the mac and cheese. Whether you're recovering from a long week or want to reward yourself at the end of a long work day, the chain's version of the classic dish never disappoints. As a Spoon University piece points out, their bowl of mac and cheese is as creamy as you need it to be.
Here's why you should always opt for this staple menu item if you're looking for something that will make you feel all warm and fuzzy. 
This cheesy dish is super satisfying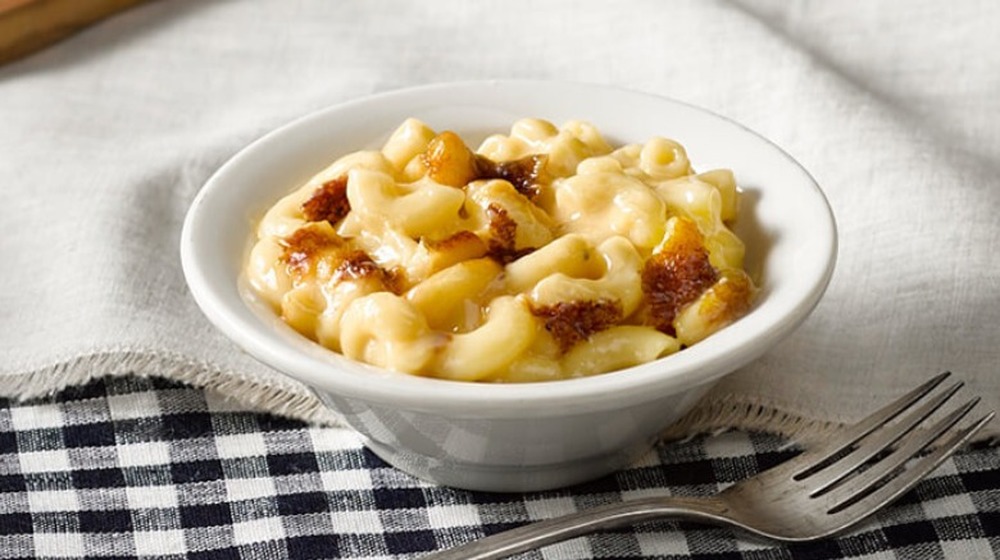 Cracker Barrel
So, what sets Cracker Barrel's mac and cheese apart from its peers? For one, it has this delicious, secret cheese blend that takes you straight to food heaven. Secondly, the macaroni noodles and cheese mix are baked perfectly, producing a dish that is creamy and even has cheese patches for that special kick that keeps you coming back for more. This dish is simple and doesn't require anything complicated to make you fall in love. What more do you need from life, eh?
A diner was full of praises for Cracker Barrel's Mac and Cheese on TripAdvisor. They wrote that they found the dish to be "phenomenal" and were also satisfied with the portion sizes. In fact, the dish has a cult-like following online and loads of copycat recipes exist for those willing to put in the work and prepare the meal at home. You're tempted to drive to your nearest Cracker Barrel outlet, aren't you?