The Truth About Cracker Barrel's Rocking Chairs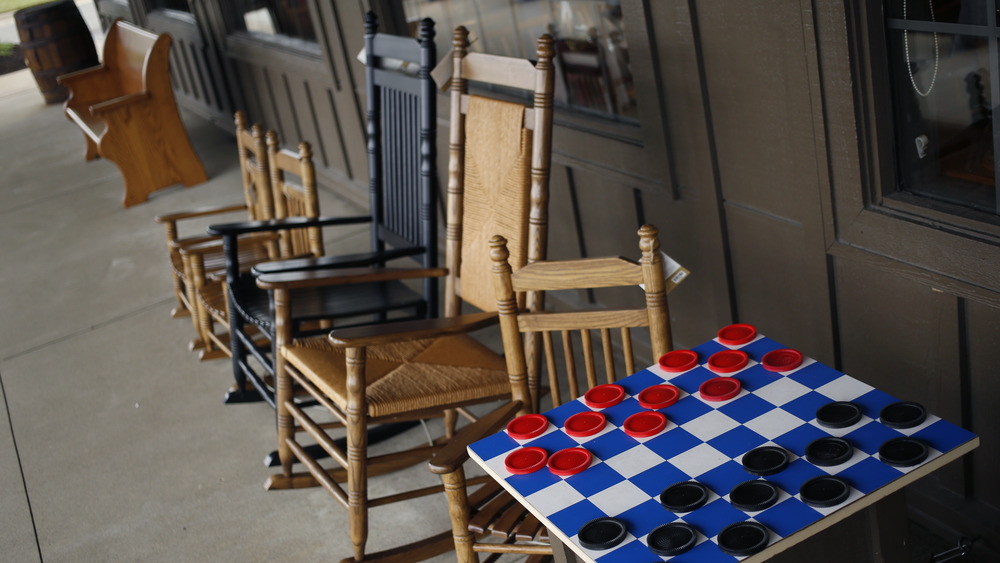 Bloomberg/Getty Images
Have you ever played the word association game with fast food chains or restaurants? For example: McDonalds? Golden arches, duh. In-N-Out? Crossed palm trees and paper sailor hats. Bob's Big Boy? Easy, every location has a storefront Bob's Big Boy statue. But when it comes to Cracker Barrel, it's practically unfeasible to pick just one. There's the triangle peg game, iron skillets, and, of course, all the trinkets and specialties nestled in their very own Old Country Store. But perhaps the best answer — or the strongest association — is the Southern stamp of welcome that (literally) sits on the old-timey porch of every Cracker Barrel location: the rocking chair. 
Crafted by the Hinkle Chair Company, these iconic ladder back rocking chairs are Cracker Barrel's most beloved artifact among CB patrons, according to Country Living. And if you can believe it, Eat This, Not That! reports that the company designs almost 200,000 rocking chairs per year for the restaurant chain.
Hinkle Chair Company is a big part of Cracker Barrel's history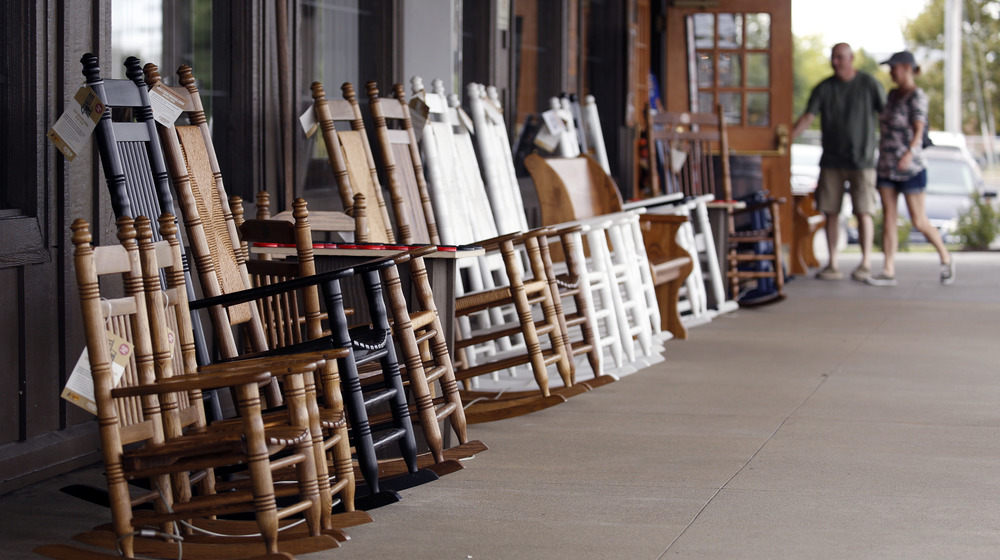 Bloomberg/Getty Images
Located in Springfield, Tenn., the Hinkle Chair Company dates way back, even prior to when Cracker Barrel first opened their doors in 1969. The chair-making company is a sixth-generation family-run business that's been around for nearly two centuries, according to the Hinkle Chair Company website. What began as a side job to earn a second income grew into a prosperous full-fledged production in 1932.
Hinkle Chair Company has been making ladder back rocking chairs for Cracker Barrel since the very beginning, according to Eat This, Not That!. The restaurant, known for their big portions of Southern comfort food and hospitality, boasts that no visit is complete "without a rest in one of our front porch rocking chairs." And if the temptation is too sweet, patrons can purchase their very own Hinkle chair at any Old Country Store or online for $190.