Fans Of Burger King's Chicken Nuggets Won't Want To Miss This Deal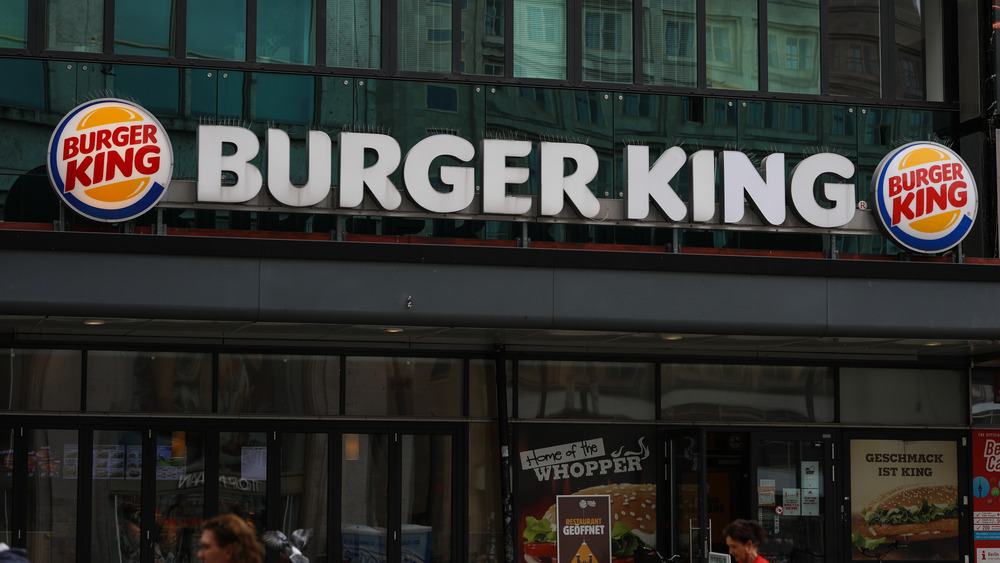 Jeremy Moeller/Getty Images
Fast-food burger joints have a serious case of chicken envy these days. Wendy's recently introduced a chicken sandwich that imitates the popular Chick-fil-A version. McDonald's and Burger King are coming out with one soon (via Business Insider). Meanwhile, Burger King fans who are waiting for that thick, breaded chicken breast with pickle can satisfy their chicken cravings with a special deal available now on 10-piece nuggets.
That's right, BK has brought back the $1.49 price for 10 chicken nuggets in January 2021 (via Chew Boom). The price is good for both the original and spicy nuggets. Both have all white meat on the inside and a homestyle breading on the outside. The deal is a lot better than what you might pay for the 10-piece nuggets at Wendy's: $3.49, at least at some locations.
However, the chief food critic at Eater might encourage you to spend the extra two bucks at Wendy's. His rankings put Burger King's nuggets at number eight out of nine. Wendy's spicy and regular nuggets tied for first place. We here at Mashed also were not the biggest fans of Burger King's nuggets, ranking them seventh out of eight. Our favorite chicken nuggets came from Chick-fil-A.
Even so, let's take a closer look at what Burger King has to offer.
More people want chicken at fast-food burger restaurants
Burger King nuggets probably do have their fans, and the current 10-piece order at BK is going to be one of the best deals around. (Your choice of dipping sauce is included in the price!) But the $1.49 offer won't last long, so if you want it, don't wait too long to get it.
When the folks at Burger King offered the same 10-piece deal in 2016, they acknowledged that a growing number of their customers wanted chicken instead of the burgers the fast-food chain is named after. "Even though the name on our door says Burger King restaurants, more and more of our guests are coming in for chicken," a Burger King president said at the time. "That said, we won't be changing our name to Chicken King any time soon."
McDonald's realized that chicken was gaining on beef in popularity way back in 1983 (via Thrillist). That's the year McDonald's introduced the first fast-food chicken nuggets, shortly after the U.S. government recommended we eat less beef and more poultry.