Fans Of Arby's Roast Beef Sandwich Won't Want To Miss This Deal
Okay, we'll get right to it, because Arby's fans are already running out of time on this deal. Available for a limited time at participating locations, the popular 5 for $10 roast beef sandwich deal at Arby's is back (via Thrillist). Last time this deal happened, which was in March 2020, it only stuck around for a few days, according to Yahoo. So, if you have a serious love for some Arby's classic roast beef, don't wait too long to take advantage of this company's giving spirit.
Arby's classic roast beef features roast beef that's "thinly sliced and piled on a toasted sesame seed bun," according to Arby's website. The company's nutrition information states that the sandwich has 360 calories, 14 grams of fat, and 23 grams of protein. The typical cost, on a normal day, for the Arby's classic roast beef sandwich is $3.29, so, by paying $10 for this deal, you'll save $6.45 overall, not including tax (via Fast Food Menu Prices).
Why Arby's brought back the 5 for $10 deal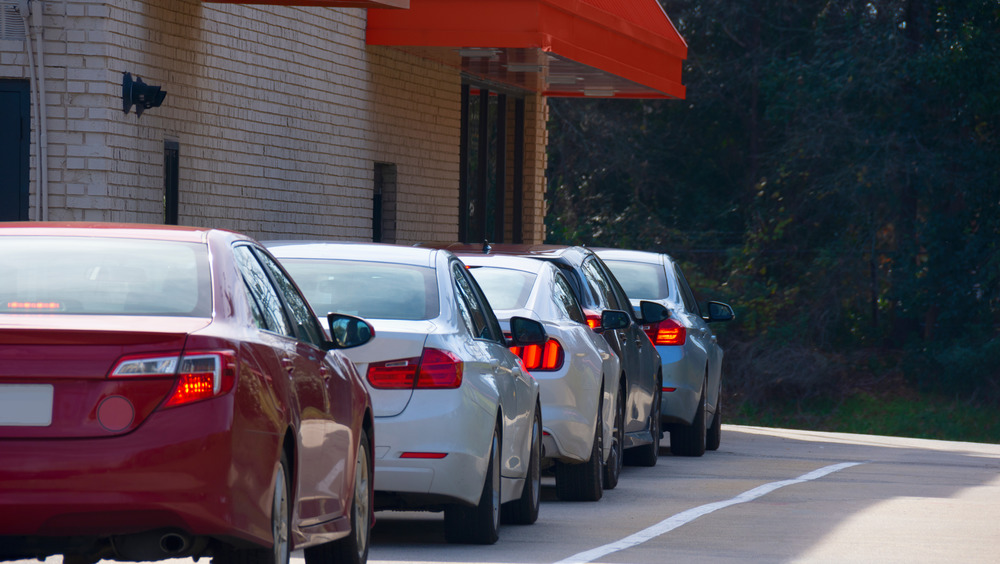 Shutterstock
Would you still be reading this if it weren't about a way to save money? How often do you visit a fast food restaurant and order a promotional deal or combo because "it's cheaper"? There's nothing wrong with it. In fact, it's exactly how fast food and quick serve restaurants are designed. Deals bring customers through the doors. If, while you're there, you spot a large soda, a shake, or some seasoned fries, they've accomplished their mission. The hard part is, most fast food restaurants must always offer some kind of deal, or they risk losing customers (via Restaurant Business).
In the case of Arby's, the limited-time-only 5 for $10 promotion undoubtedly worked well for them. It's likely one of the only reasons they brought the deal back. It's the same reason we see repetitive promotions like the McDonald's McRib and the return of old favorites like Taco Bell's Nacho Fries. Let's not worry too much about the reasons behind the deals and promotions. Just enjoy the savings and good eats!