Read This If You Recently Bought A Salad Kit From Dole
As reported by Today, Dole has issued a recall for one of its salad kits. What's the issue? Well, it seems like the Sesame Asian Chopped Salad Kit may have some allergens that were previously not reported. The kits may have a bit of egg in due to a mix up during manufacturing.
Because of this, the Food and Drug Administration (FDA) has released a statement in a bid to alert consumers who may be unaware about the product's allergens. A part of the statement reads, "The dressing and topping kit (masterpack) designed for a different Dole product was unintentionally used during a portion of the production of the salad. Dole Fresh Vegetables, Inc. is coordinating closely with regulatory officials."
It adds that as of now, no untoward incidents have been reported but it's worth noting that if you're someone who is allergic to eggs, it's best to avoid this particular salad kit for now or refrain from eating it if you've already bought one. As of right now, no other Dole salad kits have been named. According to Today, this voluntary recall is bound to include as many as 7,200 salad kits that were made available in Utah, Arkansas, California, Idaho, Kansas, Oklahoma, Missouri, Oregon, and Texas.
What to do if you bought these particular Dole salad kits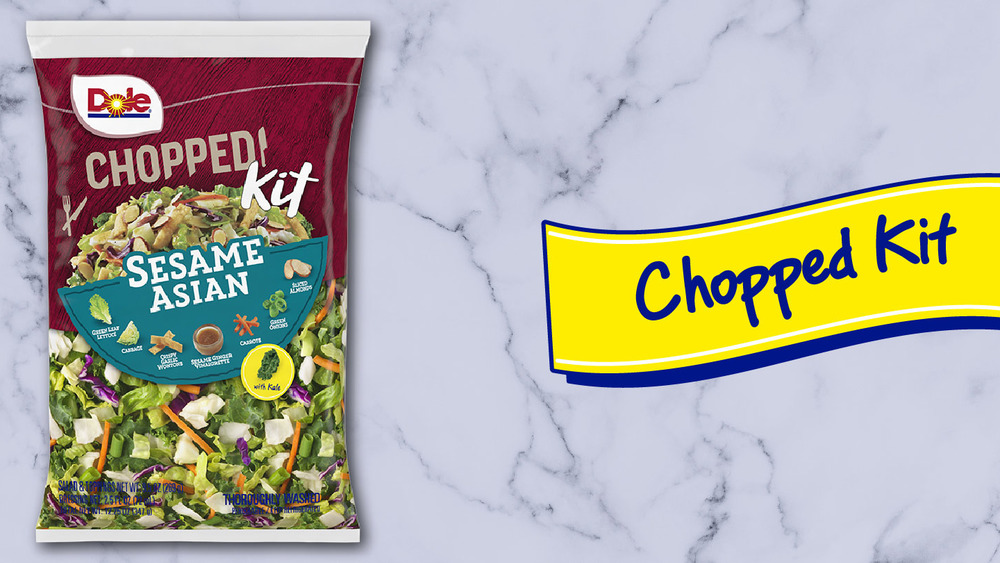 Dole
If Dole's Chopped Sesame Asian salad kit is a frequent purchase of yours, it's advised that customers pay close attention to the code numbers B364016 and B364017, coupled with the expiration dates and the UPC code of the products. The FDA advises consumers to get rid of any salad kits if they match the aforementioned numbers. 
It's true that salads can certainly be one of the best ways to make sure that you get your fill of healthy vegetables and wholesome ingredients on a busy day, but unfortunately they are a common product that pops up when it comes to recalls. While this shouldn't deter you from getting your fill of nutritious greens, keep your eye on FDA recommendations and guidance. As for this recall, if you have egg allergies, double check to make sure you don't have the offending Dole kits in your refrigerator.