The Ridiculously Expensive Couch Bobby Flay Started A Lawsuit Over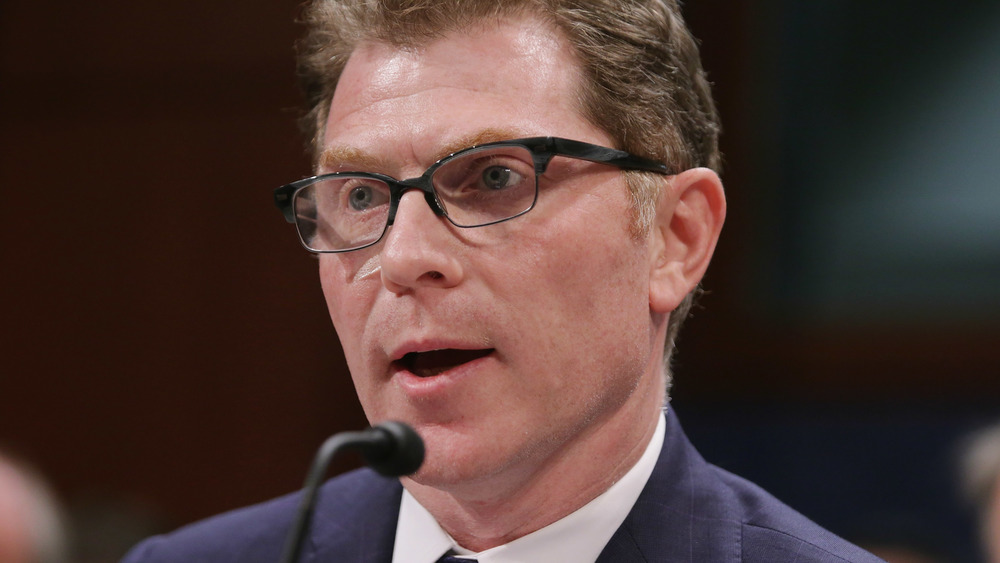 Chip Somodevilla/Getty Images
Not many of us have the budget for custom furniture pieces, but when you're Bobby Flay, a celebrity chef superstar for nearly 25 years (via IMDb), it's not a problem. Beginning with a Lifetime television show in 1996, The Main Ingredient, and continuing with successful ventures with the Food Network, including Food Nation, Grill It, Iron Chef America, Beat Bobby Flay, and more. 
Flay isn't just a celebrity chef but a brand in and of himself with more than a 20 cookbooks (via Goodreads), five restaurants (via Bobby Flay) and dozens of appearances on shows like Good Morning America and The Today Show to his credit. 
Not surprisingly, Flay's media and business empire has helped him to amass a fortune: $60 million, to be exact (via Celebrity Net Worth). So while spending $19,000 on a sofa might seem straight up ridiculous to most of us, for the rich and famous like Flay, such luxury is well within reach. However, it seems that no matter how deep his pockets, Flay expects satisfaction (and perhaps he should) from a couch that costs nearly $20K.
Flay's "intolerably uncomfortable" couch led to a lawsuit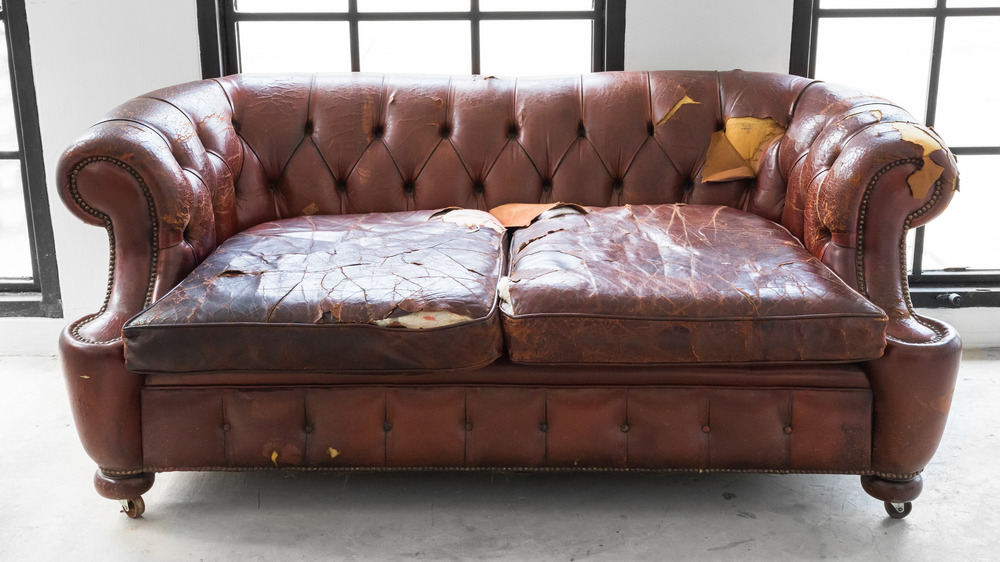 Shutterstock
Sofa sadness was the impetus behind a lawsuit Bobby Flay filed against New Jersey-based interior designer Jamie Stern Designs. Stern's website shows some pretty swanky merch, all of which looks deliciously comfortable to us, particularly some of the super-supple looking leather pieces Stern specializes in.
But if you believe Flay, looks can be deceiving, and all that cow hide used to make the pricey sectional sofa for his New York City residence was a big disappointment. The filing in the Supreme Court of the State of New York (via Courthouse News) says, in part, that the "the Sofa was deficient and not suitable for use in the plaintiff's residence as it was intolerably uncomfortable for any extended period of time." The lawsuit goes on to call the uncomfy couch "unusable" and says Stern wouldn't fix or replace said sofa. Flay asked for $19,046.35 in restitution, plus court costs, naturally.
How the suit was resolved remains a mystery. We suspect it was settled privately because no further court documents could be found. Who's right and who's wrong in this fancy furniture fiasco? How bad could a leather sofa be? We would have loved to have tried out the couch in question to find out. After all, how many of us mere mortals can say we've rested our backsides on such a luxe item? We'll just have to sit on our boring, basic couches and imagine.