Gina LaVecchia Ragone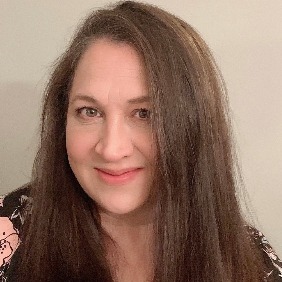 School
Marquette University
Expertise
Restaurants, Food And Design Trends, Chefs, Food Entertainment
Gina covered the independent restaurant industry for more than 10 years as Associate and Senior Editor for Restaurant Hospitality magazine.

Gina reported on the National Restaurant Show for five years and served as editor of the Show Daily newspaper.

Gina has written about emerging restaurant, retail, and hospitality concepts, trends, and design for more than two decades.
Experience
Gina Ragone closely follows and writes about new trends in restaurants, food, and design. She has written for the publications Restaurant Hospitality, Visual Merchandising and Store Design, Hotel Design, and Hotel-Motel Management. Gina served as co-editor of the Restaurant Hospitality newsletter, "Eat Beat," which shared breaking about and for independent restaurateurs. Early in her career, Gina's "Concepts of Tomorrow" column in Restaurant Hospitality magazine identified small businessess that what would later grow to become restaurant success stories, including Chipotle Mexican Grill, Dave & Buster's, and Yard House.
Education
Gina attended Marquette University in Milwaukee, Wisconsin. Her innate curiosity led to an affinity for the liberal arts and a degree in journalism.
Mashed Editorial Policies
Mashed's industry-leading coverage is created by qualified and experienced writers, and is reviewed and fact-checked by our editorial team to ensure everything is accurate and timely. Outside experts are also consulted to help deliver factual, up-to-date information.
Our mission is to inform and engage our readers, telling them things they need to know, things they want to know, and things they didn't know they wanted to know about food. We strive to always provide a well-rounded reading experience, whether that's the news of the day or a new original recipe you can try making at home. In an effort to provide the most comprehensive, current, and accurate content, our editorial team constantly reviews and updates articles as necessary. Additional information on our editorial process available here.
Stories By Gina LaVecchia Ragone
If you've never made pork belly before, Andrew Zimmern's recipe is a good place to start.

People on social media are adding Trader Joe's Jamaican Beef Patties to their "gotta try" lists.

Ina Garten's food might look delicious, but is it art? An artist appeared to answer yes in a creative way.

When Trader Joe's came up with another take on the classic almond, Caramel Coffee Almonds, it undoubtedly sounded like a great idea. But shoppers beg to differ.

Here's how to add a summer twist to your cacio e pepe.

Andrew Zimmern is known for his "Bizarre Foods," but you still may be surprised to learn what he thinks the most underutilized food in America is.

Eitan Bernath put an unexpected spin on pani poori, and not everyone is here for it.

One TikToker found the easiest way to elevate a simple frozen meal.

Chef Curtis Stone has this simple advice for all home cooks.

A "Seinfeld" episode helped put Kenny Rogers Roasters on the map.

Anthony Bourdain said this underrated cuisine deserves much more respect.

The 4-star NYC restaurant that got a 1-star New York Times review also has a connection to fast food juggernaut Shake Shack.

According to Eat This, Not That!, this fan-favorite item from Costco's food court has gone with no signs of coming back. Here's how shoppers reacted.

Is your favorite sweet treat actually hated by Andrew Zimmern?

Proving you're never too old for a bit of shopping, one 104-year-old grandmother's trip to Aldi has left the Reddit community with a collective smile.

Chipotle's unusual new employee hats have Redditors laughing.

Taco Bell finally brought back its Mexican Pizza, much to the delight of fans nationwide. However, this has also mean that people are 'experiment'ing with it.

"Good Eats" host Alton Brown uses a secret ingredient to make his lemonade and you might want to try using it for the perfect cold beverage.

Days before his untimely passing, actor Ray Liotta had dinner at a stately steakhouse.

Valerie Bertinelli's family cacciatore has Instagram drooling. The chef uses some interesting ingredients that give the dish a briny flavor.

In-N-Out's menu may be simple, but its history is a little more complex. In fact, it's likely sadder than you think.

Giada De Laurentiis knows what it's like to stray from her family's career paths, and her daughter might just be doing the same.

By the late 1940s, broadcasters in the United States and abroad were creating original television programming, including a creative new genre: the cooking show.

There's an Organic Watermelon Jerky product on the shelves at Trader Joe's and shoppers have a few different opinions about the snack food item.

Yogurtland's new flavor gives off breakfast vibes but you can have it for dessert. The blueberry pancake yogurt may or may not come with maple syrup.

Ina Garten's 2022 adventures in Paris have fans envious. The celebrity chef is posting to her Instagram detailing the trip.