Costco Shoppers Can't Get Enough Of These Sriracha Chili Almonds
If you're a Sriracha lover looking for a healthy snack, you may want to stop by your local Costco, because fans are super excited about these hot Sriracha-flavored chili almonds available now at some locations. The almonds were spotted by deals-finding Instagrammer Costco Buys, who posted them with the caption, "I'm super excited to give these sriracha chili almonds a try! I'm a sucker for sriracha so I'm hoping they're good! For those who've tried, how are they?" 
Shoppers weighed in on the post, saying, "They are pretty amazing," "YUUMMMMMM," and "Omg are they back!!! I had them last year and they are so good!!"
While cocktail almonds may seem fancy, these are actually a super budget-friendly buy. The almonds cost $7.99 for a 24-ounce bag. Given that the recommended serving size for almonds is one ounce (via the Almond Board of California), this Sriracha-fied snack comes out to just about 33 cents per serving.
How to get your Sriracha chili almond fix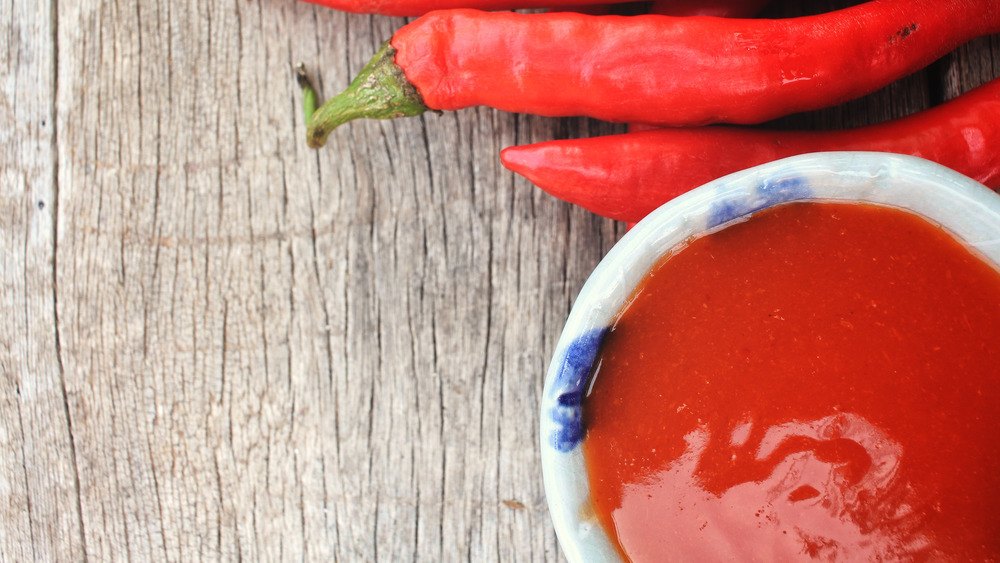 Shutterstock
Many shoppers reported that they couldn't find these almonds at their local Costco. If you're in the same boat, no sweat — you can also make your own Sriracha chili almonds at home. If you have a sweet tooth, you can learn how to make a sugary version of Sriracha roasted almonds at recipe blog Jersey Girl Cooks using honey, brown and white sugar, butter, salt, pepper, and of course, Sriracha and almonds. For a more savory variety, the Almond Board of California recommends using soy sauce, olive oil, chili flakes, and kosher salt for some spicy, salty Sriracha-baked almonds. 
Alternatively, if you don't have the time or patience to make them yourself, you can order these Huy Fong Sriracha almonds online from Sam's Club, where they cost just a little more — $10.98 for the same 24-ounce bag plus shipping. You can also try the Blue Diamond take on Sriracha almonds for $3.99 at Target.