The Truth About Ludacris' New Cooking Special Luda Can't Cook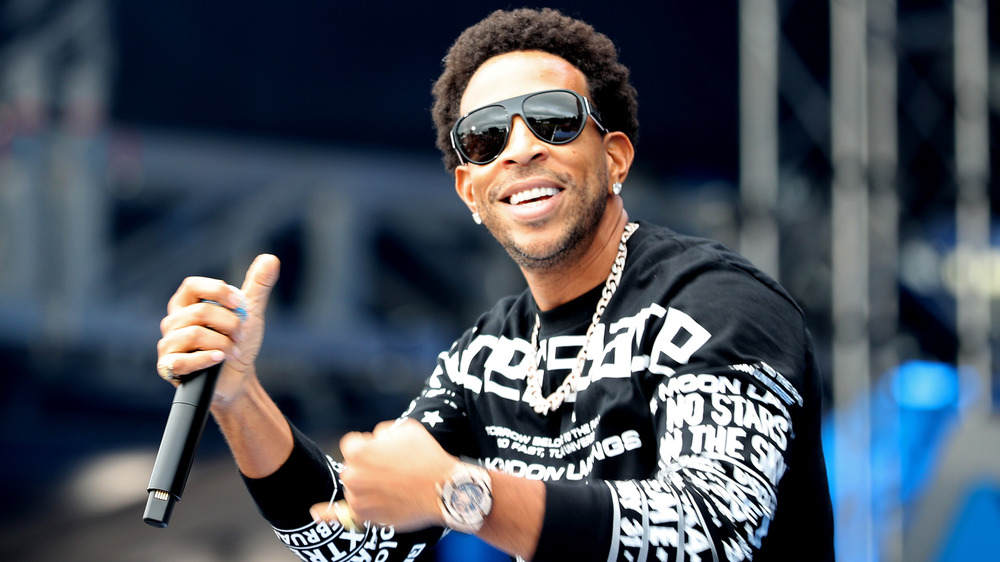 Tasos Katopodis/Getty Images
Chris Bridges, better known as Ludacris, was one of the kings of hip hop in the first decade of the 21st century (via The Ringer). If you've heard his music — and you almost certainly have if you're pre-Generation Z — then you know that Ludacris can rap. He also knows how to act. He played Tej in the Fast and Furious series, among other major movie roles (via IMDb). But one thing the 43-year-old readily admits is that he doesn't know is how to cook. This is true even though Ludacris also added "restaurateur" to his resumé via the Singaporean restaurant Straits Atlanta, which Ludacris opened with chef Chris Yeo (via Food & Wine). Now, he owns Chicken + Beer, a layover eatery that offers fried chicken and craft beer in Atlanta's airport (via CraftBeer.com)
You won't find Ludacris in the back of Chicken + Beer breading chicken parts, however. He may have tossed pizza dough at the pizzeria where he worked as a teenager, according to MTV, but that's about the sum total of his cooking experience.
"I absolutely love food and have always appreciated the art of cooking, but I can't lie — I have no idea what I'm doing in the kitchen," Ludacris said in a press release sent to Mashed about his new one-hour TV special. The show, Luda Can't Cook, debuts February 25 on Discovery's new streaming service, discovery+.
With Ludacris doing the cooking, 'shenanigans' will ensue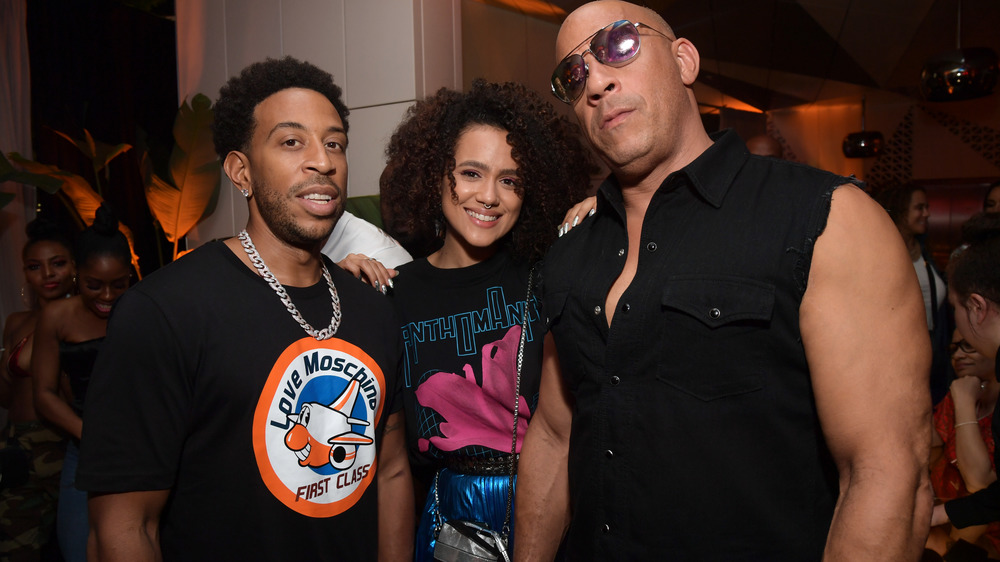 Jason Kempin/Getty Images
In Luda Can't Cook, Ludacris teams up with chef Meherwan Irani, who owns restaurants in the Atlanta area and Asheville, North Carolina (via Bon Appetit). Irani likes to refer to himself as "a Southerner who happens to be of Indian origin." Ludacris and Irani are a happy pairing because Ludacris loves Indian food, and Irani actually knows how to cook it. In the special, Irani teaches Ludacris the intricacies of cooking a wide variety of Indian dishes, including everything from the proper braising technique to making curry. Then, Ludacris must apply his new skills to feeding a VIP guest from a list that includes his own mother, Roberta.
It simply wouldn't be good TV if everything went smoothly. "The juxtaposition of a uniquely talented megastar like Luda, against a backdrop that he has no real knowledge or skill set in, makes for some highly entertaining shenanigans!" show producer Will Packer said. Packer, by the way, is one of the most successful Black producers in Hollywood, with eight of his movies opening at number one at the box office (via IMDb).
Ludacris says he's "on a mission to ... master one cuisine at a time," and he's starting with south Asian, under the wing of an Indian chef. If Luda Can't Cook proves successful for discovery+, maybe Ludacris will get the opportunity to learn another culture's cooking for our viewing pleasure.