Delicious Ways To Use Luxardo Cherries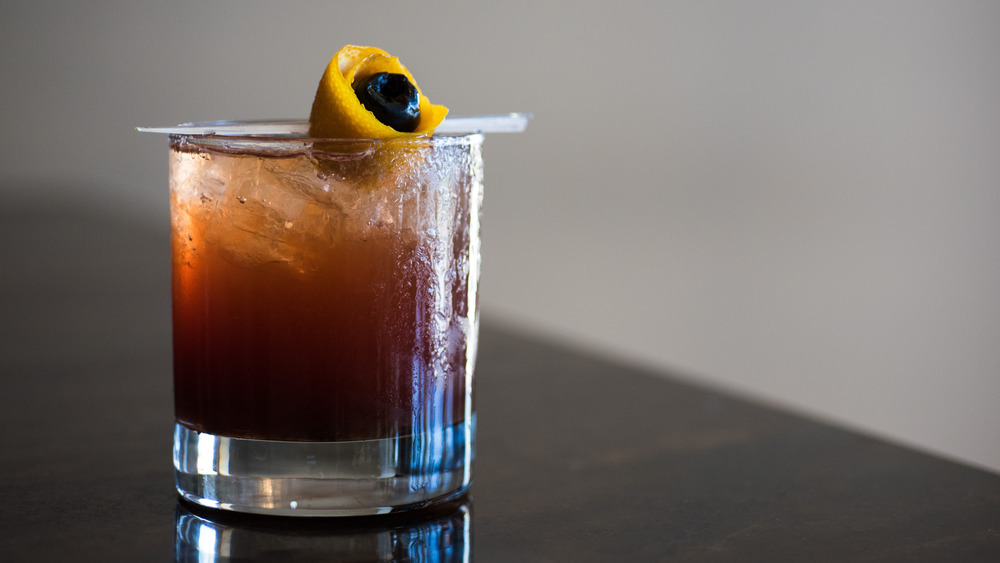 Shutterstock
Luxardo cherries are the real deal. ABarAbove calls them the "gold standard of cocktail cherries", while Supermarket Italy deemed the preserved fruit the "Rolls-Royce of candied cherries". As it stands, Luxardo cherries really are incredible.
Criminally underrated by many, Luxardo cherries are the sophisticated, crimson-hued cousin to the saccharine, artificial maraschino cherry. Luxardo cherries offer a subtle pop and a deep, slightly savory flavor. Mixed into ice cream or used in a cocktail, they are a cult favorite but can be both a bit expensive and slightly difficult to find. What made the cartoonish-ly bright maraschino the pinnacle of sundae toppers and not the superior Luxardo?
Epicurious states that the original Luxardo cherry was developed in 1821 by Girolamo Luxardo. Ensconced in a thick, richly flavored syrup, the cherries are a dark, deep red, almost like your favorite red wine. Vinepair describes the cherry as having "an excellent texture and a satisfying pop, like a fresh grape. The lush fruit inside has rich, elegant flavor and measured sweetness." The official Luxardo website notes that their cherries are "candied cherries soaked in Luxardo marasca cherry syrup." This is certainly not the case for the cherries that dot Shirley Temples in bars across the land. If you're ready to up your cherry culinary game, there are plenty of options to use these treasured cherries.
How to use Luxardo cherries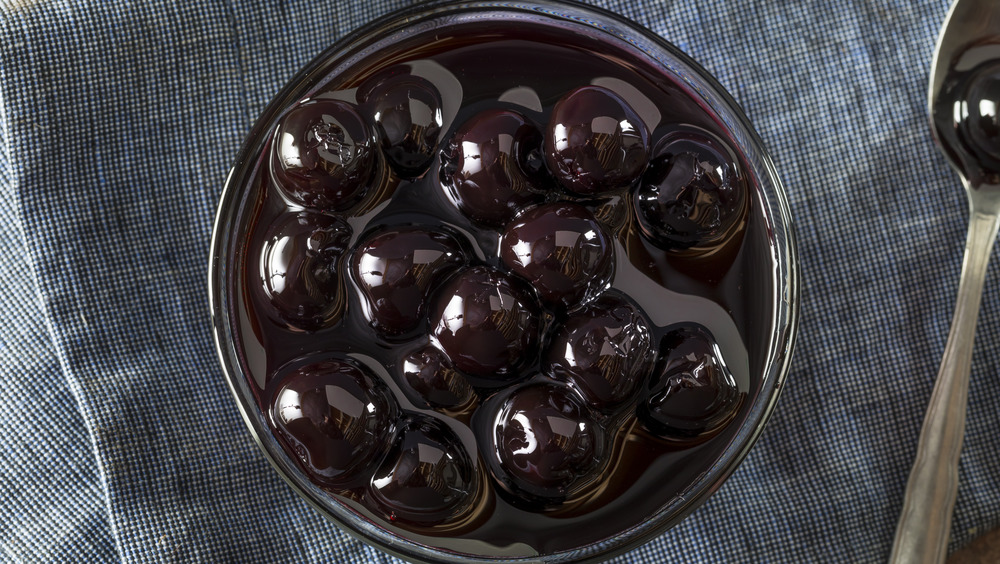 Shutterstock
Luxardo cherries are said to contain no thickening agents, no preservatives, and an all-natural coloring agent. Beyond this, they are gluten-free, GMO-free, kosher certified, and vegan, according to the Luxardo website.
Unsure how to use the cherries? Never fear. The syrup is excellent in quite a few classic cocktails, on ice cream, added to a charcuterie board, and even used in place of jams or jellies. The cherries themselves are amazing when used in desserts, as when they're mixed into cake batters, enjoyed on top of cheesecakes, or swirled into yogurt. The would also prove excellent as a sweet addition to a salad and would pair beautifully with roasted nuts and creamy cheese. They're also spectacular when enjoyed in a savory preparation – possibly in a rich sauce or gravy adorning poultry, pork, beef, lamb, or even duck. Of course, you could also make the best and possibly most expensive cherry pie of your life using Luxardo cherries as well. 
The options are practically endless. The next time that you're looking to work some luxurious cherry flavor into a dish, look no further than Luxardo cherries.