35% Of People Prefer These Chicken Nuggets Over Chick-Fil-A's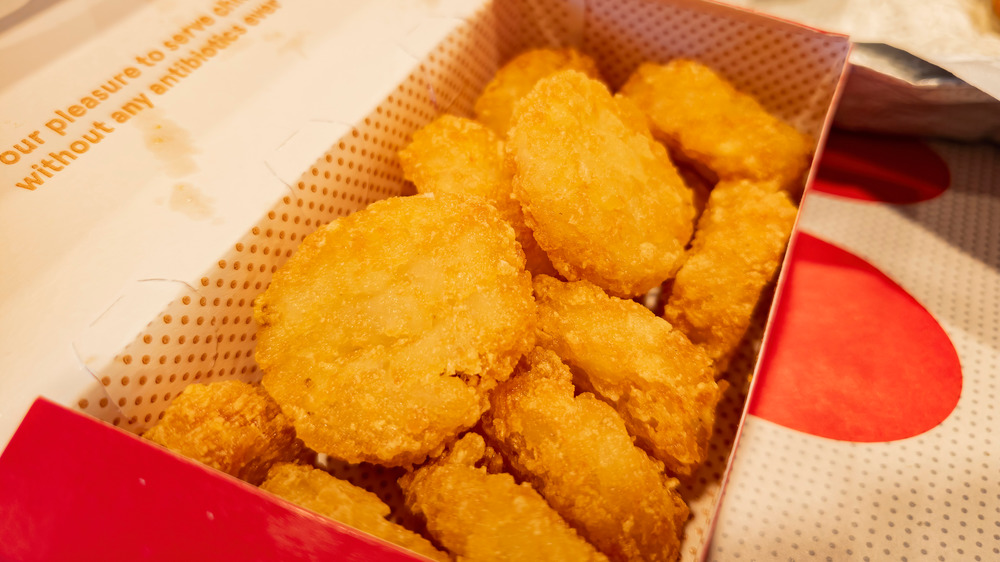 Shutterstock
When you think fast food chicken nuggets, the first place that probably comes to mind is Chick-fil-A. After all, the popular chain is built on all things poultry and even boasts the slogan, "Eat Mor Chikin." Plus, of all the things on the menu at Chick-fil-A, the famous chicken nuggets have been the best-selling item for multiple years in a row (via Chick-fil-A).
However, while we all love a good box of Chick-fil-A nuggets, they aren't everyone's favorite chicken nugget. Mashed surveyed over 31,000 people around the world on where you can get the best chicken nuggets. Yes, Chick-fil-A came in first with 46 percent of respondents dubbing it their go-to, but there was one fast food restaurant that came in a close second with 35 percent of the votes. Between McDonald's, Wendy's, Burger King, and "other," this is the chain that over a third of people would pick for chicken nuggets.
McNuggets are a crowd favorite
According to the survey results, 35 percent of people believe that McDonald's makes the best chicken nuggets. First introduced to the Golden Arches menu in 1983, the iconic McNugget has quickly become one of the chain's top-selling orders (via Thrillist). Made with 30 ingredients, the nuggets come in four distinct shapes: the ball, the bone, the boot, and the bell (via Reader's Digest). McNuggets even come in a spicy version, which sold out when they were re-released earlier in 2020 (via Fox News).
As for how the other restaurants fared? Wendy's came in a distant third with 10 percent of the votes, followed by the "other" category with five percent. It included write-ins like Popeye's, Hardee's, Carl's Jr. and Raising Cane's. Last place went to Burger King, with just four percent of people choosing their chicken nuggets as the best. Many mentioned they didn't even know Burger King had nuggets on the menu at all!