Martha Stewart Editor's Tips For The Best Stovetop Mac And Cheese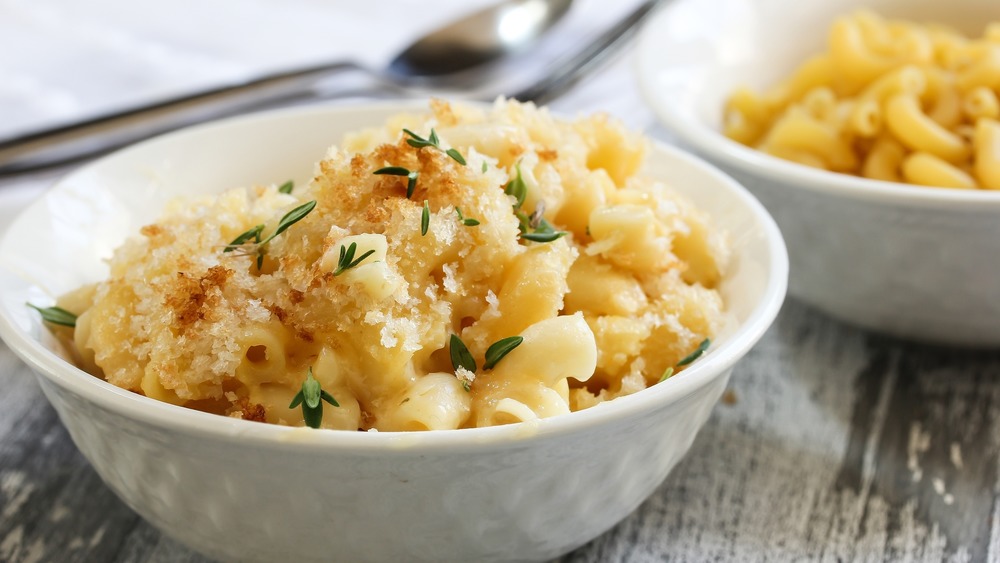 Shutterstock
When we think of Martha Stewart-approved foods, the words "delicious" and "beautiful" come to mind. With this image, the last thing we'd expect is for her magazine's homemade macaroni and cheese to be the perfect one-pot recipe we need in our life right now. As American as apple pie, mac and cheese is the comfort food which we all grew up eating. While many of us have moved beyond the box, we still enjoy that home-cooked cheesy goodness. We can thank President Thomas Jefferson for introducing macaroni and cheese to the American palate. It's a taste he acquired in Europe and then later served at a state dinner in 1802 (via Smithsonian Magazine).
It's a class dish, which is why it was so exciting when the food editors at Martha Stewart shared the recipe for their ultimate mac and cheese. Their recipe uses many of the standards you'd expect, including flour, butter, and whole milk. In a bit of a twist, Martha Stewart editors recommend American cheese plus a sharp cheddar, as well as mustard powder and parmesan (via Martha Stewart). And while the ingredients are essential to this tasty dish, the difference lies in the preparation. First, cook the pasta to al dente in salted water. The pasta can be elbow macaroni or any other "short" pasta like penne. You should reserve one cup of the salted pasta water for later.
The Martha Stewart editor's dish is a one-pot wonder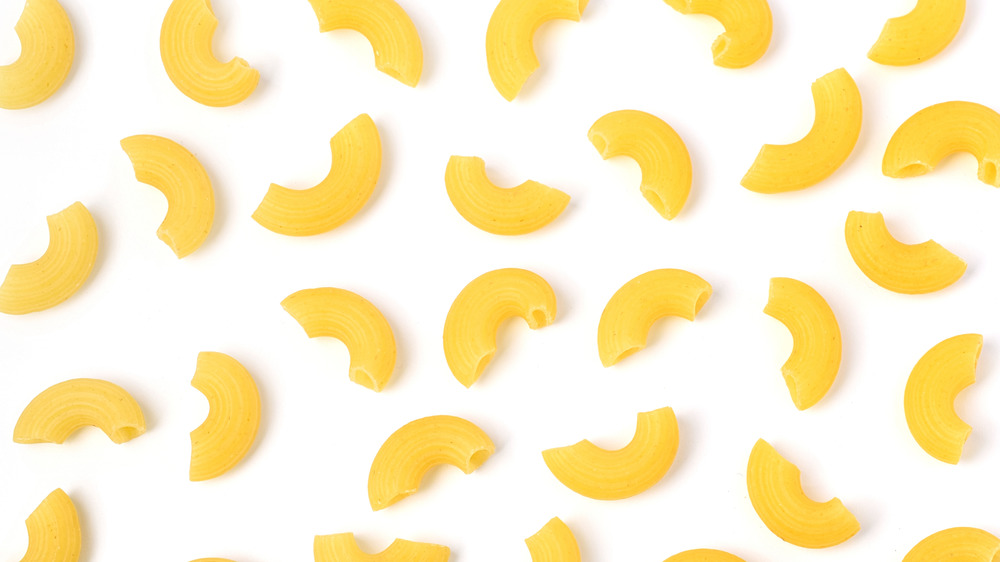 Shutterstock
Next, the Martha Stewart editors suggest you make the sauce, which is technically called a béchamel but often just referred to as a cheese sauce. According to Epicurious, a creamy béchamel can add new life to a dish and is a classic mother sauce. When making this sauce for your mac and cheese, the editors suggest adding your milk to the roux after it's been warmed. It's also in this step where the food editors add their special ingredient: mustard powder.
Next, the all-important cheese. "Grate the cheese by hand! Pre-packaged cheese lacks the flavor of the real thing and often has stabilizers and additives," senior food editor Lauryn Tyrell says. You'll want to do this before you start cooking, as once the heat is on, things go rather quickly. For this melty stage, you'll turn the heat down low and add the cheese in batches. Make sure everything gets melted to a smooth and creamy texture and add a little salt and pepper. Stir in the pasta and done!
And what about that reserved pasta water? This is actually an optional step, but it can be used to loosen up a sauce that gets too thick as it cools. Just stir in a couple of tablespoons before eating and you'll revive your dish back to the original. Martha Stewart notes that pasta water is best used with sauces made in a pan, and is a great alternative to adding extra oil (via Martha Stewart). So what are you waiting for — get cooking!