The Unlikely Menu Item Dunkin' Is Testing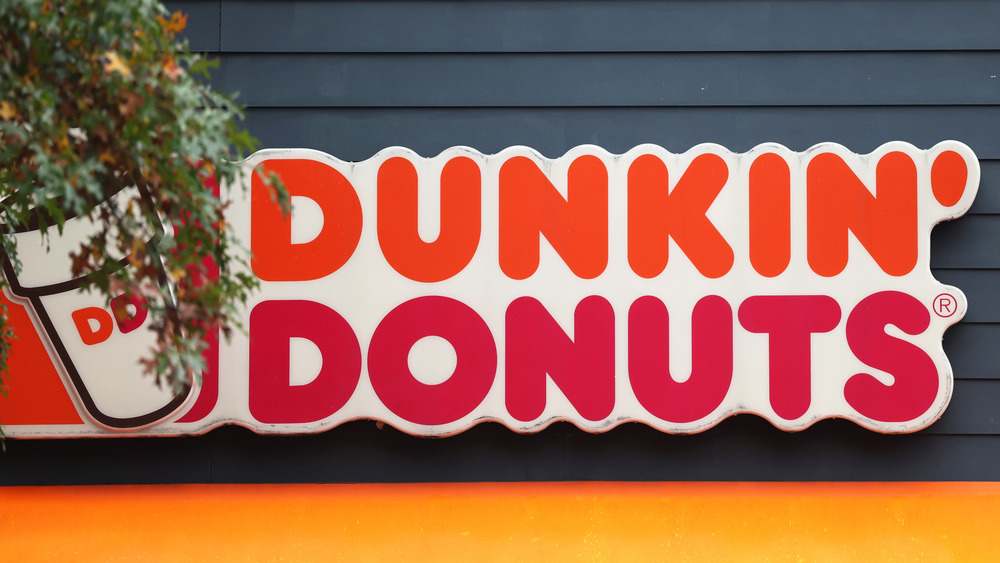 Michael M. Santiago/Getty Images
Dunkin' is known for its coffee, donuts and more recently, its line of plant-based Beyond breakfast sandwiches. But while they have been focusing on expanding the menu and becoming more vegetarian-friendly lately, the breakfast chain is also piloting a new menu item this year that nobody was expecting.
Dunkin' just announced that they will be partnering with the Chicago-based health food company Farmer's Fridge, to bring salads into three local Dunkin' locations over the next three months, according to the Chicago Tribune. Farmer's Fridge packs healthy and chef-curated meals — including salads, bowls and puddings — into jars and then distributes them to customers via their smart fridges. Items are then purchased from a Farmer's Fridge, the same way you would from a traditional vending machine, only these machines are full of fresh, quality ingredients instead of stale and processed snacks.
Farmer's Fridge founder and CEO, Luke Saunders, who says his company's mission is to "make fresh, healthy food as accessible as a candy bar," was excited about the new partnership. "If we can figure out how to put this in every Dunkin' we would absolutely do that," Saunders told the outlet. 
Dunkin' has been expanding its menu in recent years
This move marks a significant change for Dunkin', which has heretofore only sold pastry items like muffins and donuts, coffee and other breakfast items. However, big changes aren't anything new for the popular chain. Back in 2018, the company rebranded, dropping the "Donuts" from its name and becoming simply "Dunkin'."
Dunkin' Brand CEO, David Hoffmann, explained the reason behind the rebrand to Business Insider. Hoffman said the company has "been focused on evolving Dunkin' into the premier, beverage-led, on-the go-brand and have been implementing what we call our blueprint for growth." He went on to say they were "optimistic about expanding into teas and other categories that we, as a beverage-led brand, need to get into and will get into." 
With the addition of the new salad offerings, it seems Dunkin' is now looking to expand even beyond beverages and breakfast sandwiches and into a whole new world of fresh lunch offerings.