The Secret Ingredient In The Pioneer Woman's Pound Cake Recipe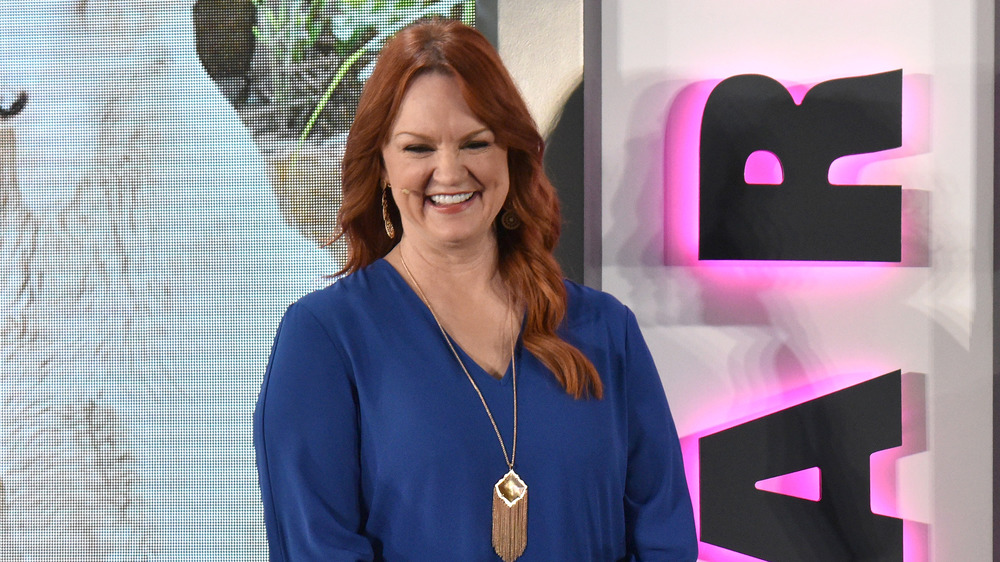 Bryan Bedder/Getty Images
The pound cake has been around forever – well, at least since the 18th Century in Europe where it was made with four ingredients, each weighing one pound, per PopSugar. Sounds kind of heavy if you ask us. While we may have lightened up the weight of the ingredients, the recipe for this cake is still pretty rich and requires at a minimum, flour, eggs, sugar, butter, and some type of extract for flavor. Well, leave it to the Ree Drummond, also known as The Pioneer Woman from Oklahoma, to come up with a version of the pound cake that puts all others to shame. 
To be fair, Drummond shares this caveat about her recipe on her blog: "This pound cake must be destroyed ... But not until after you try it once!" While it's a decadent proposition, you only live once, and we're game. So, what's so great about The Pioneer Woman's pound cake? Drummond's recipe is traditional in one sense, but she has a secret ingredient that is all kinds of modern. In fact, it may leave your taste buds wondering why every pound cake recipe doesn't call for it.
Add Sprite to your pound cake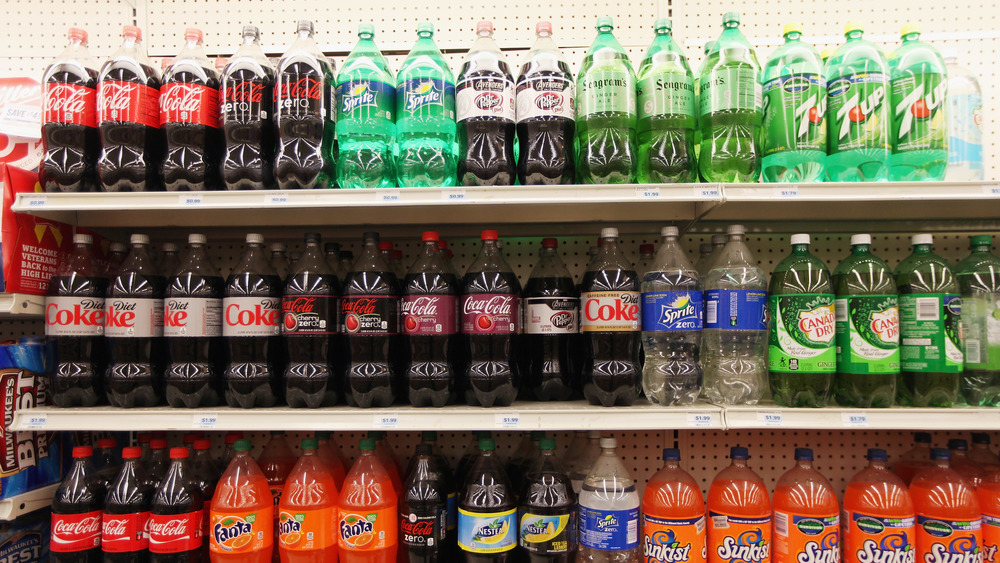 Mario Tama/Getty Images
If you've ever tried adding soda to your boxed cake mix and liked how it changed the flavor, you will love The Pioneer Woman's take on pound cake. She admits it is clearly a riff on the 7Up cakes that were all the rage in the 1970s, and her teenage daughter is a huge fan of it. In addition to the traditional pound cake ingredients, Drummond adds Sprite to her mix. You only need a cup of the fizzy drink, and if you don't have Sprite, she writes that you can use 7UP. Or if your mood is especially "edgy," you can try Sierra Mist, which "brings out the wild beast in" Drummond. All three sodas have that lemony-lime taste that we love. Drummond also uses imitation butter and lemon flavors which she says make this pound cake "really yummy." 
Drummond notes you can have this pound cake with your morning coffee or with a scoop of ice cream for your second breakfast. This pound cake just keeps getting better and better. One reviewer wrote on The Pioneer Woman blog: "best recipe I have ever made for a poundcake....easy to pull together and the results...super moist...will make this poundcake over and over."