The Truth About The Psychiatric Evaluation Top Chef Contestants Must Undergo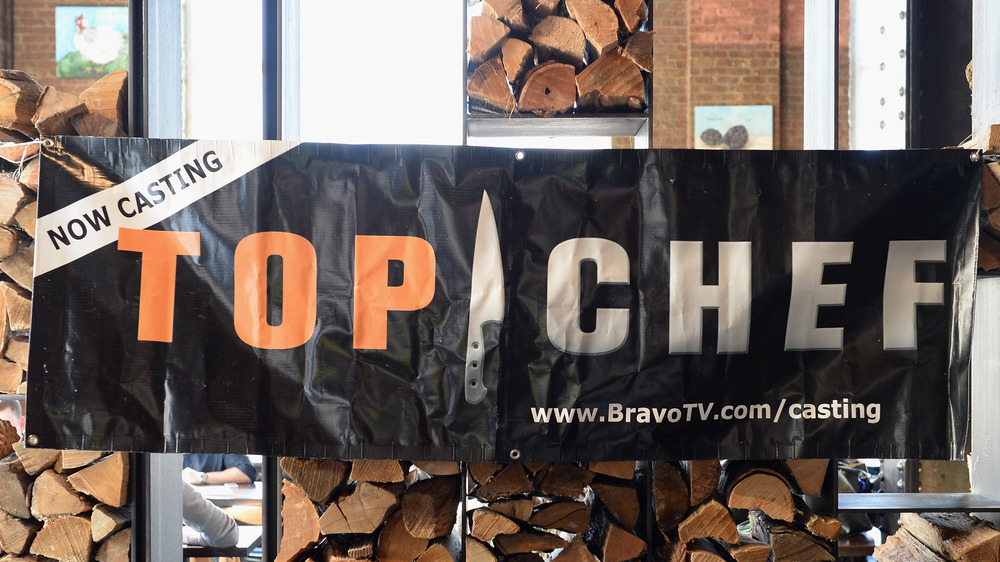 Andrew H. Walker/Getty Images
If you've ever cooked up something absolutely delectable and found yourself daydreaming about winning the next season of Top Chef, well, you're definitely not alone. And we have some good news: You can totally turn that dream into a reality — as long as you pass the psychological evaluation beforehand.
As it turns out, the process of becoming a contestant on Top Chef involves an in-depth assessment that has left some prospective contestants in tears (more on that later). So, how do the show's psychiatrists determine if a potential contestant can keep their cool under stressful circumstances and criticism?
Michael Voltaggio, the winner of the show's sixth season, former producer Dan Cutforth, and Brooke Williamson, the winner of the show's 14th season, spilled the deets on the psych evaluation during a 2018 panel at Los Angeles' Paley Center for Media (via The Hollywood Reporter). Spoiler: One of the questions the prospective "cheftestants" is asked is, "Have you ever wanted to set a cat on fire?" (Yes, really.)
Psychiatric evaluations aren't unusual for reality TV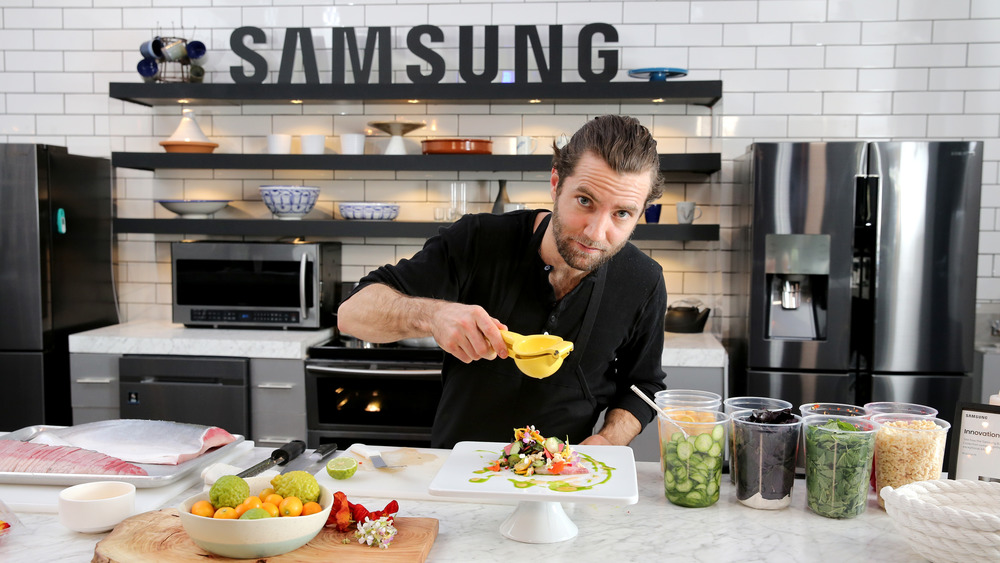 Neilson Barnard/Getty Images
Asking reality show contestants to undergo lengthy psychiatric evaluations (for instance, for The Great British Bake Off) is actually a common practice, according to The Hollywood Reporter.
For some chefs, the evaluation can be one of the reasons they're cast in the first place. Take Marcel Vigneron, runner-up of the second season of Top Chef, for example. According to Cutforth, Vigneron wasn't one of his first casting choices because he looked too similar to another prospective contestant. After that chef failed their evaluation, however, Vigneron was called back and underwent his own. "They ask you things like, 'Do you see things other people don't see?'" Vigneron recalled. "I said, 'Yeah, I have really good vision.' They said, 'No! We mean things that aren't there!' 'Well the question didn't say that!'" Evidently, Vigneron passed his evaluation and went on to become a finalist.
Williamson also shared her experience during the Q&A, describing the "awful" process of being stuck in a room with a psychiatrist for two hours: "I cried because that's what I do, and I failed my first test!"
A flexible mindset is a must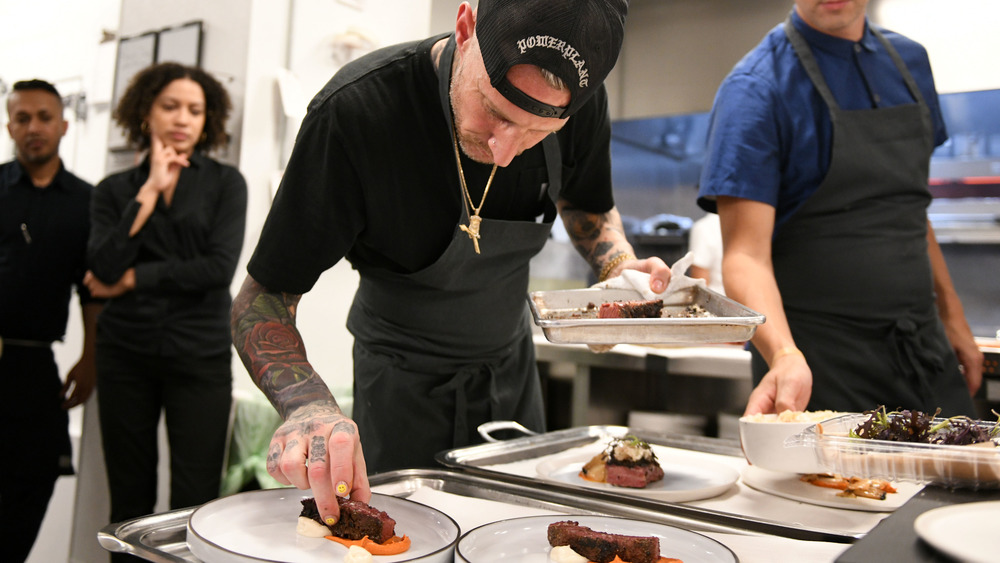 Bryan Bedder/Getty Images
Although there's no sure way to determine what specific questions the prospective contestants are asked during each of their psychological evaluations (with the exception of the whole have-you-ever-wanted-to-set-a-cat-on-fire deal), there are some general qualities that reality TV show casting directors look for when determining who will be successful contestants, especially when those contestants are under pressure in front of judges and an entire film crew.
According to Multi-Health Systems Inc. (MHS), a leading publisher of science-backed assessments, many psychological screenings look for candidates who demonstrate mental and emotional flexibility: "People who are more flexible are able to change their strategy and attitude depending on the unique challenges and curveballs the producers throw at them and are more likely to succeed on a show. This also holds true in the workplace, as employees who can be flexible based on their changing work environments and the people they work with are more successful."