Here's How You Can Watch Every Season Of Top Chef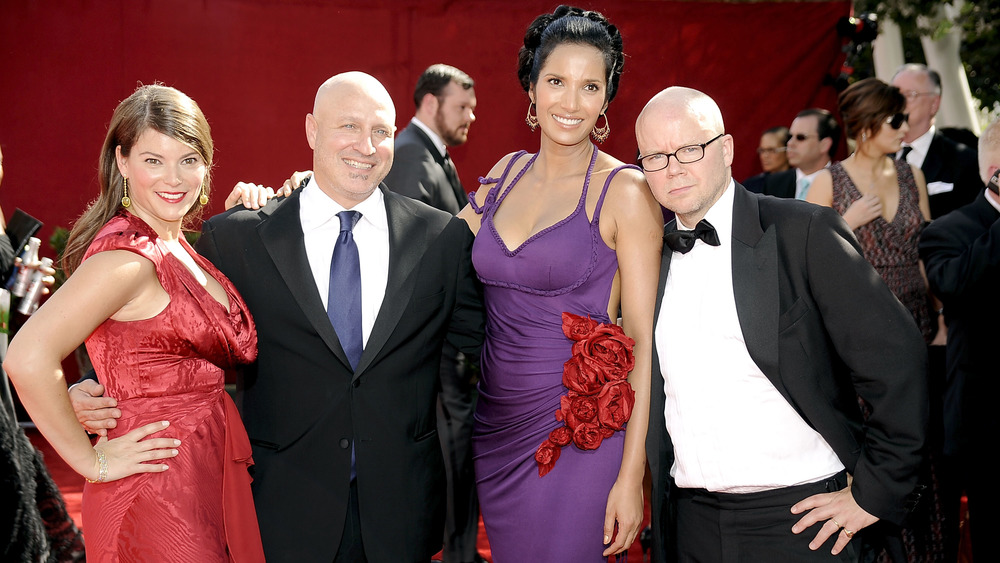 Frazer Harrison/Getty Images
Bravo's Top Chef is a culinary competition show that many food aficionados hunger for. This cooking series, which has been serving up food challenges since 2006, travels the map and pits chefs against one another as they compete in various challenges to impress palettes in hopes of being able to claim the title of top chef and win prize money. "Cheftestant's" creations are judged by a discerning panel of celebrity chefs and wine experts that include Tom Colicchio, Padma Lakshmi, and Gail Simmons – all of who have their own laundry list of awards and accolades under their chef hats. So, to be crowned Top Chef is truly an honor (via IMDb).
The show has produced some classic and, at times, odd episodes for viewers. During season 2, one chef was actually disqualified for what was labeled in a very "Lemony Snicket"-esque manner as a "series of unfortunate events." But to avoid spoilers, we suggest you watch it for yourself to learn why that is if you've never watched this food show. And if you have but want to rewatch some of the best challenges, you are in luck. Streaming services have made it easier than ever before to do so. No need to wait for reruns or schedule your evening around a set air time, these services have got you covered to watch episodes at your leisure.
Binge-watch Top Chef using these streaming services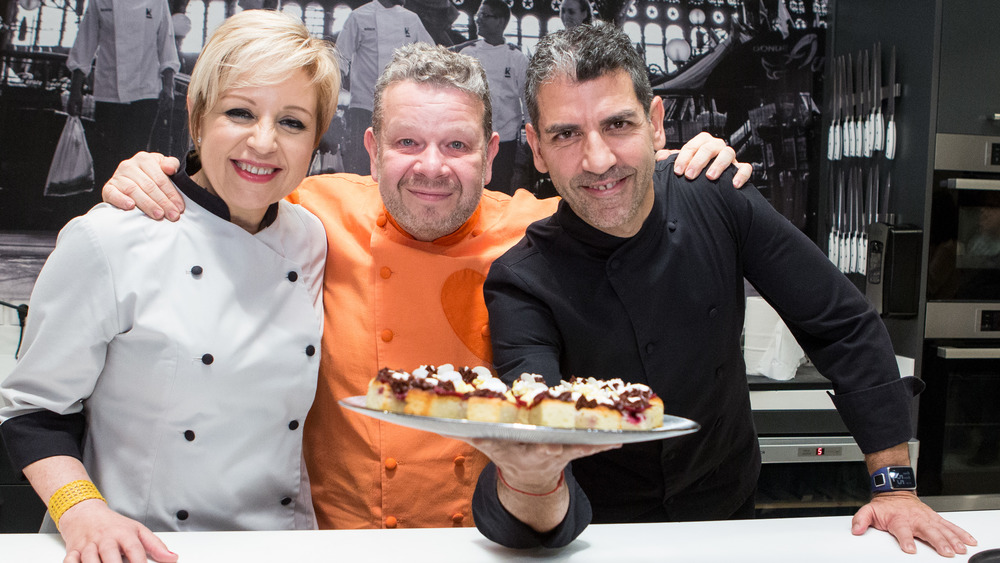 Pablo Cuadra/Getty Images
Per TechRadar, you can watch 13 years of episodes of Bravo's Top Chef by subscribing to one of several streaming services. Hulu offers seasons 1 thru 16 on demand, a total of 246 episodes, and you can start your binge-watching with a free week-long trial of this service to decide if it is worth your time and money. They do offer an option that is just $5.99 a month, with the first month free, if you don't mind watching a few ads.
Additionally, Sling TV and FuboTV are options. FuboTV also offers a free week-long trial and you can watch seasons 1 thru 17 on this service. Additionally, you can watch Top Chef, at least 5 seasons of it, free on Peacock TV. You should also check out Bravo's homepage for some exclusive content from season 17 if you are a fan of the high cooking drama this series serves up. But regardless of how you choose to watch Top Chef, we think you will without a doubt find inspiration in the culinary genius of the many great chefs who have competed on the show.