Aldi Shoppers Are Obsessed With These Cuban Sandwich-Flavored Chips
If recent events have taught us anything, it's the importance of having good, affordable snacks (for instance, potato chips) on hand. So, obviously when Instagrammer @aldifavoritefinds posted a picture of two types of kettle chips, Nashville Hot Chicken and Cuban Sandwich flavored, people were interested (via Instagram). Luckily, it was more than just a glamour shot — it was also a mini-review of this Aldi offering.
In their caption, @aldifavoritefinds wrote: "Yesterday I bought both of these chips for my husband. He tried both of them last night. He thought the Nashville Hot Chicken was good but it just tasted like a spicy chip not chicken. I have never had a Cuban sandwich and I have no idea what is in one but I trusted his opinion when he tasted the Cuban sandwich chips and said I would like them. Oh my goodness they were delicious! I mostly tasted pickle and mustard but it was a great flavor combination. Will you be trying either of these chips this week?" And commenters were quick to chime in with their opinions.
What people have to say about these flashy chip flavors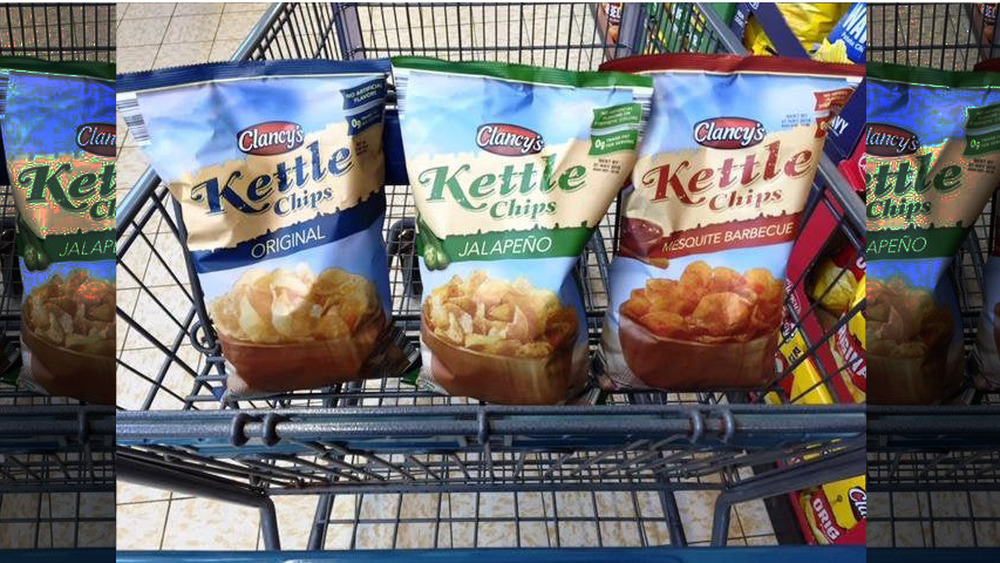 The post gained over 500 likes in just five hours, and the comments were full of even more reviews from enthusiastic taste-testers, like: "I thought the same thing when I had these over the summer... the Nashville hot chicken was just a spicy chip but I actually thought the Cuban one had way more pickle flavor than the pickle ranch ones out this week!"
These Aldi fan accounts aren't alone in expressing their appreciation for the Aldi-exclusive chips. Taste of Home rated them the best overall potato chip in December of 2020 after it scored highest (out of 10 brands) on flavor, saltiness, crunchiness, dip-ability, and appearance. This opinion isn't new, either. A Reddit post from three years ago stated as much: "Aldi's Kettle Chips, better than almost all name brands" (via Reddit). The post received more than 50 upvotes at the time, and it only pictured the original, jalapeño, and mesquite barbecue chips, with none of the new and flashy flavors.